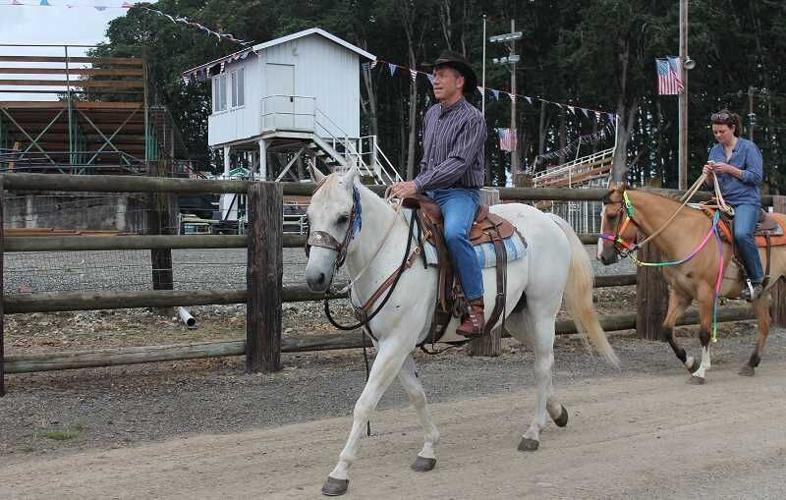 This article was contributed by Raymond Rendlemen, Editor of the Clackamas Review with Pamplin Media Group.
Clackamas, Ore. – In response to allegations in the Clackamas County's equestrian community, former U.S. Congressman Kurt Schrader said that he was disappointed to hear about recent reports of abuse, but said that the organization he voted to create is doing its job.
About five years ago, Congress passed the Protecting Young Victims from Sexual Abuse and Safe Sport Authorization Act, giving the U.S. Center for SafeSport, a 501(c)(3) nonprofit, the national authority to resolve abuse and misconduct reports for more than 11 million people who participate in U.S. Olympic and Paralympic programs. As previously reported, all five of the Oregonian equestrians who have been disciplined are from Clackamas County, out of the 62 equestrians nationally who have received suspensions or restrictions since the program began.
Schrader represented Clackamas County in Congress from 2009-2022. Prior to his time at the U.S. Capitol, he served in the Oregon Legislature while working as a veterinarian.
Schrader said he's now splitting his time during retirement between his wife's residence in Maryland and his house in Canby, where he still keeps horses. He plans to remain at least a part-time resident of Clackamas County for the rest of his life.
Schrader told Pamplin Media Group that his veterinary practice saw a lot of horses, but he never witnessed anything that led him to suspect coaches of abusing their equestrian athletes. He said that he would spend only a few hours visiting each barnyard and was focused on healing the animals.
Pamplin Media Group edited the following interview for brevity:
How did you draw on your experience as a Clackamas County veterinarian in supporting the SafeSport legislation?
Clackamas County had more equestrians per capita than any other county in the state of Oregon. I don't know if that's still true, but in my veterinary career, that was the case. Most of the time, it was young women who were getting into equestrian sports.
As the father of several young women, I thought it was a great opportunity for families, and sometimes single moms, to get their daughter involved in what we thought was a very safe, pure activity where they learned responsibility and didn't end up wandering off into drugs or abusive boyfriends, but they may have wandered off into a different spot from what we're hearing now. But the goal, I thought, for a lot of these parents was to get their children involved in a very good, safe activity.
I was most impressed with the single moms who would spend money to take care of their daughter's horses, and they would do that for the sake of their daughter. That was a great opportunity to get kids, what I thought, on the right track, but to have this shadow lingering in the background is really, really disappointing to hear.
What would you tell young women or parents thinking about entering their teenage daughters in equestrian sports?
I'd try to be positive and say to know your power as an athlete. You have rights and privileges, just like any athlete, male or female, codified by the United States Congress. Sport authorities are on notice now that they have to treat everyone fairly and equally, with no shade of abuse whatsoever, or they will be held to account. This is the 21st century. Enjoy what you should be able to enjoy and know that it's going to be safe going forward.
What do you remember about the situation that led you and other members of Congress at the time to support SafeSport legislation?
It seems self-evident that when some of the women from the U.S. gymnastics team were willing to come forward and talk about how they suffered both physically and mentally at the hands of their abusers, and to find that out got Congress' attention. Abuse against the U.S. women's soccer team also had a lot of concerns and scrutiny. You've done a good job covering the alleged abuse in the equestrian industry. It's sad. It should not be that pervasive, but women who come forward should feel safe coming forward, and the goal of the legislation was to provide at least a little bit of a safe place for women to come forward and talk about their experiences.
We're seeing it now on the political scale, certainly one of our former presidents is in the crosshairs of that sort of potential abuse of power.
What is your take on the various investigations targeting the former president?
He's the reason the Jan. 6 insurrection occurred. His manipulation of the ballot boxes in Atlanta was totally illegal. I don't know if the payoff of Stormy Daniels was illegal, but it certainly should be criminally prosecuted, and to try to force the Georgia election officials to change the vote count was certainly illegal and potentially treasonous. I'm looking forward to seeing some measure of justice against the former president.
The original article from the Clackamas Review can be viewed here: https://www.clackamasreview.com/news/former-congressman-kurt-schrader-disappointed-by-abuse-reports-among-clackamas-county-equestrians/article_00826b6e-c9b8-11ed-95c9-8791d68d182c.html