Updated on 12/2 at 10:23am: Additions to include a statement released by an attorney representing Mr. Church and info pertaining to the informant having met with Church.
Federal prosecutors with a US Attorney's Office have filed to have more than $300,000 forfeited, money that authorities claim is from illegal marijuana tied to a cross-country drug trafficking ring. The $300,000 was seized from an Oregon horse trainer after state police troopers stopped him in Mercer County near Pittsburgh.
The Oregon horse trainer was identified as Shawn Church, a man NW Horse Report later confirmed was Shawn Church of McMinnville, Oregon, located in Yamhill County about 45 minutes from downtown Portland.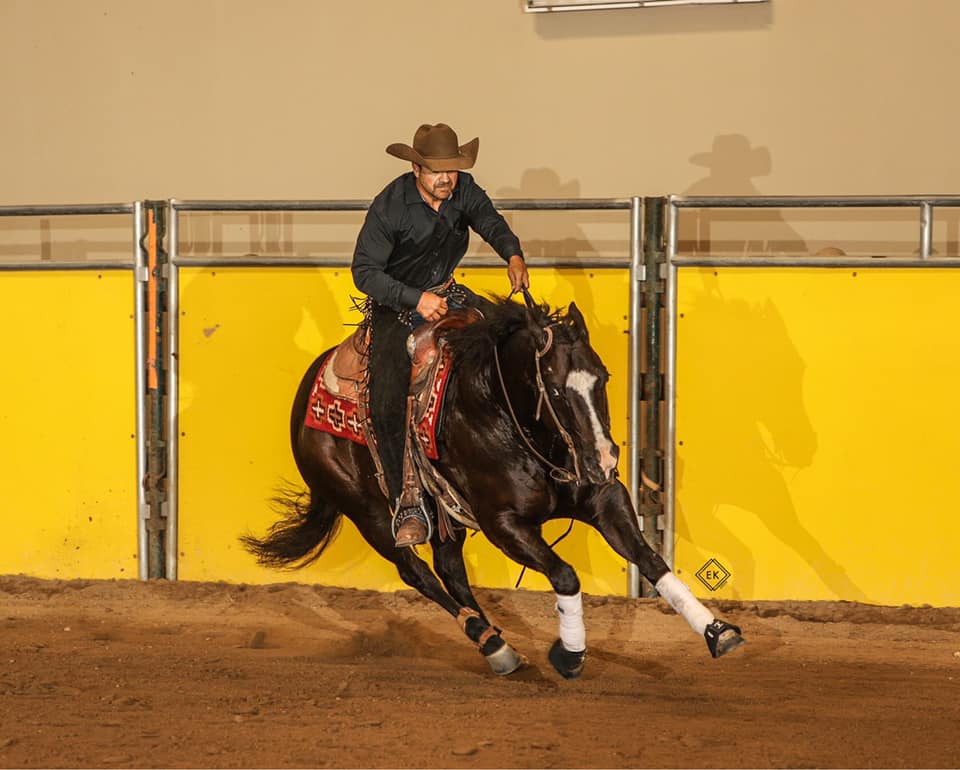 Church is the owner and operator of Shawn Church Performance Horses, which also does business under Shawn Church Reining. Church claims to be an NRHA Judge, $100k+ in NRHA earnings, and having been a 2020 NRBC finalist. The NRHA lists him as an official judge.
The entire case that led to the seizure and recent filing for forfeiture started in May when a confidential informant told authorities about a drug ring that was transporting large amounts of marijuana from Ukiah, California, to Philadelphia. The informant, described as a courier for the ring, had previously met with Mr. Church and talked with him about pricing and transportation of marijuana
In June, police had been following Church's movements after having obtained a warrant to track his cellphone. Court documents detailed that he flew from Portland to San Francisco on June 10th and proceeded to leave Ukiah the following day.
For several days, law enforcement tracked the phone across the country, later observing a GMC pickup and horse trailer heading east on I-80 through Pennsylvania. The same day, June 14th, the phone's signal showed he stopped two hours north of Philadelphia.
On June 15th, police said the phone reported heading west. Police then moved in and pulled over the GMC pickup and horse trailer driven by Church.
Church told troopers he was hauling horses after leaving Bloomsburg, just southwest of Scranton, PA. He said he had come from Oregon, where had sold a horse for $15,000, and then hoped to sell three other horses in Nebraska, all according to the court filling.
When asked if he was carrying a large amount of money he said no. Church had refused to allow troopers to search. The report details that troopers knew otherwise, prompting them to dispatch a drug sniffing dog which alerted on the trailer. A search warrant was then obtained, allowing police to search the vehicle and trailer and coming across $300,080 in cash, a bong, and finding marijuana residue in the horse trailer.
The Pittsburgh Post-Gazette who initially broke the story, detailed calling a horse trainer outside of Portland named Shawn Church on Wednesday. When asked if he was the same man the caller hesitated and said "I don't think so" and hung up before answering any more questions from the Post-Gazette reporter.
NW Horse Report then started digging further after being tipped off to the story. The court filings showed only the last 4 digits of the phone number of the phone that was tracked by law enforcement, which coincidentally matched the last 4 digits of Church's business phone number listed on his company website and multiple advertisements online.

The vehicle license plate of the GMC was also contained in court documents, which a reporter with NW Horse Report used to confirm the same vehicle, a newer white GMC pickup with the same plate, was present at the address for Church's business and residence on Wednesday evening in McMinnville, Oregon.
Church had not returned multiple calls and an email requesting comment made early Wednesday evening. On Thursday morning, Carrie Emison with the Pier 5 Law Offices in San Francisco, California emailed a statement saying she represented Church. "While Mr. Church would relish the opportunity to speak and defend himself publicly, I have asked that he abstain at this time. "
"Please know that he adamantly denies participation in drug trafficking. The accusations against him are unfounded and spurious. Mr. Church has been legitimately employed in the horse industry for over two decades. All cash seized from him on June 15, 2021, was derived legally and lacked any connection to alleged illicit activity. Mr. Church looks forward to defending against the government's allegations." stated Church's attorney.
Church's business recently moved and was now recently operating out of a facility known as The Barn at Mountain Spring Farms which is located in Rickreall, Oregon, just outside the State's capitol city of Salem. The owners of that business told NW Horse Report that they lease part of their facility to Church's business, but knew nothing about the forfeiture or Church's involvement with the illegal cross country drug-trafficking ring.
Oregon Secretary of State records show that Shawn Church Performance Horses is an expired assumed business name of Church Family, Inc. The business has been registered since 2007. No records existed for Shawn Church Reining.
No criminal charges appear to have been filed against Church at this time. It is unknown if Church is cooperating with authorities as part of a likely ongoing investigation by federal authorities and the US Attorney's Office.
This is an ongoing story which we will continue to follow.