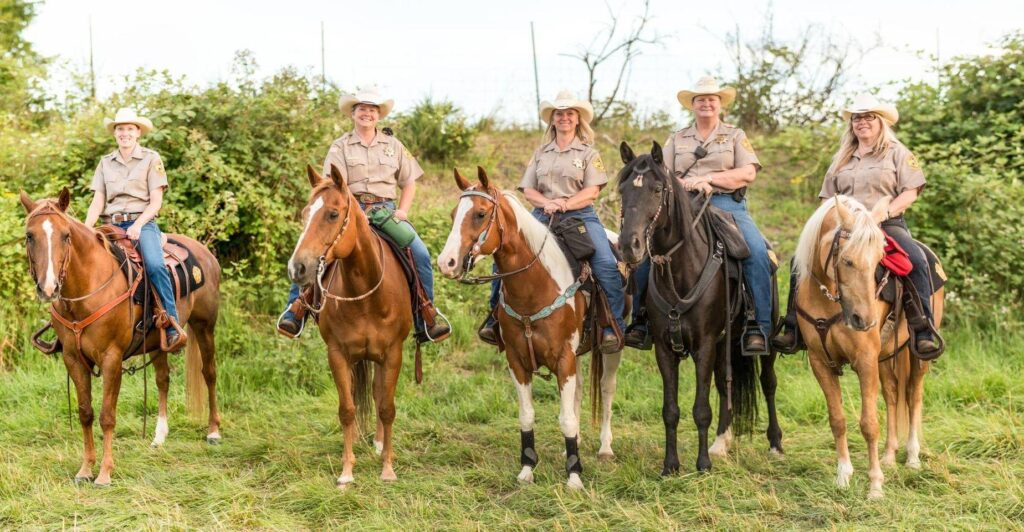 Clackamas, Ore. – On Saturday, July 22 you can ride along with Clackamas County volunteer sheriff's deputies on horseback and get a chance to win prizes in the accompanying raffle with a grand prize of $200.
This is the seventh year that the Clackamas County Sheriff's Posse has hosted a poker ride to raise money for the nonprofit organization.
"Normally we have them draw hands, and the ones with the best hands get the best prizes, and it goes on down the chain," said Darlene Kegg, volunteer deputy with the Clackamas County Sheriff's Posse. "The last couple of years, because of COVID, we've been doing more of a raffle. When they buy in and pay for their ride, they get a ticket and we put it in the tub."
The money raised will go to support various community programs.
According to Kegg, the poker ride is "a fundraiser so we can help donate some money back to the community; we do things like Shop with a Cop and different things like that. We try to help kids back to school; it just depends on what is needed in the community at the time. The money from the ride, we put it back into whatever is needed out there."
Shop with a Cop is a program that the posse supports every year.
"We donate money, and then we go out and shop with kids that aren't so fortunate and help them get the things that they need and Christmas stuff," Kegg said. "School supplies, and if they need clothes, they can get anything that they need or want, or they can buy Christmas presents, we usually do it right at Christmas time."
"We just try to get out there in our community and be known, be seen," Kegg said. "We're always trying to get new members to join the posse."
The poker ride takes place in the picturesque forests on Port Blakely land in Clackamas County. The poker ride is accessed through private property, which the posse gets special permission to use only once a year.
"It's a beautiful ride," Kegg said. "We just love to have the community come out and meet us and see us, and the ones who get to ride… really enjoy the ride, and we do this every year, and they have a great time."
The Sheriff's Posse was first established in 1938 by some like-minded members of the Lake Oswego Hunt Club. These early members, led by Cedric Hollingsworth, a U.S. Cavalry veteran drillmaster, formed a western-style riding group. The following year, then-Clackamas County Sheriff Fred Reaksecker asked the group to serve as a mounted posse.
Horses are a popular sight at Clackamas Town Center every December, as posse members patrol the parking lots and chat with mallgoers.
"We patrol Town Center at Christmastime on horseback, and we patrol the rodeos and help them," Kegg said.
The Sheriff's Posse also holds a yearly event called Camp Hope held at the end of June or beginning of July.
"There are about 200 kids that go to Camp Hope that aren't so fortunate to be able to go to camp," Kegg said, "We take our horses up and let the kids ride the horses and teach them about the horses."
For those interested in joining the Posse, information will be available on the day of the poker ride.
"We're all sworn-in deputies, as a volunteer organization, nonprofit, so any fundraisers that we do, like the trail ride, we donate back into the community," Kegg said.
For those interested in joining the posse, Kegg says, "We'll have information there at the ride to come and join us if they want to."
---
The article was contributed and reprinted with permission of Pamplin Media Group