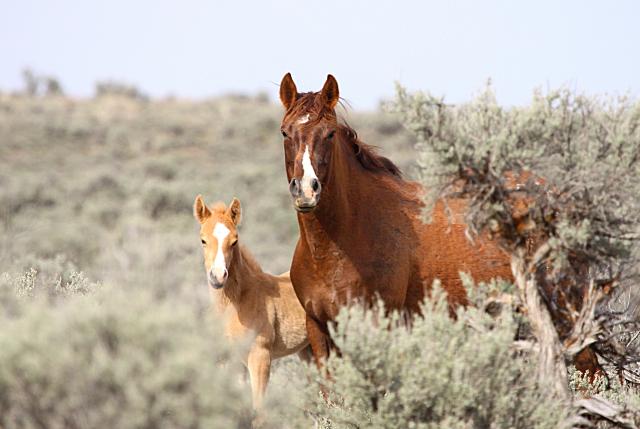 Round Rock, Texas – A sudden announcement by the Mustang Heritage Foundation confirmed that the US Bureau of Land Management (BLM) has decided to end its partnership, effectively ending its Trainer Incentive Program (TIP).
"I am heartbroken to announce that the Bureau of Land Management has decided not to renew the partnership with the Mustang Heritage Foundation for the fiscal year 2024. Due to this decision, MHF No longer has the finding or access to animals needed to successfully run the Trainer Incentive Program," said Cary Scholtes, Interim Executive Director of Mustang Heritage Foundation.
Approved TIP trainers gentle and halter train a Bureau of Land Management-branded wild horse or burro, then market and find a new home for the animal. Once a home is approved by BLM the TIP trainer is reimbursed for their training and marketing services.
"Since taking over the TIP Program two years ago, I have met some incredible trainers and mustangs across the country," said Scholtes

"The TIP Program has met some truly amazing goals such as playing 3,503 mustangs and burros and paying out $3,709,312 directly to TIP Trainers and Storefronts in fiscal year 2022. So far this year we have had an all-time- record-breaking month placing 566 animals in March of 2023, and set a new placement record of 290 for the month of August."
The statement went on to say that any animals under the care of trainers must be placed into private care no later than September 30th.
Laura Bannan of LaGrand said she was "shell shocked" by the announcement.
"We've been working hard toward becoming successful TIP Trainers and helping mustangs find their way into a successful domestic life– this news is a blow,"
It was not immediately clear if the closure of TIP could lead to the MHF being dissolved.
The BLM Press Office in Washington D.C. could not be reached prior to press time for comment as it was already after-hours. A call was also made with MHF but we have yet to hear back.