Eugene, Ore. – A spokesperson for PeaceHealth confirmed to NW Horse Report that one of its doctors is no longer employed by the company after having spent at least nearly 5 months on leave after being convicted of animal neglect.
The doctor, Christy Horton, who worked for the Peace Habor Medical Center in Florence, Oregon, was convicted in early November last year of neglecting numerous dogs at her Eugene area property. Neighbors told KEZI 9 News about horrendous smells coming from the property– a location where horrific and unsanitary conditions were documented by investigators in records obtained by the Eugene Weekly.
Nearly a dozen horses were also surrendered by Horton from a second property she owned in Mapleton, between the cities of Eugene and Florence.
Officials with Sound Equine Options, a 501(c)(3) who helped officials with the Eugene Animal Services take possession of the horses, did indicate to NW Horse Report that the horses had clear signs of abuse. This included photos from SEO showing horses with a body score of 2, including a young 5-year-old horse with painful white line disease in the hoof.
However, officials with the Lane County Animal Services (LCAS), who according to records obtained by Eugene Weekly, did not take any additional action on the case by citing Horton in relation to the alleged neglect of horses. LCAS also did not appear to refer the matter to the Lane County Sheriff's Office or Oregon Humane Society for criminal review despite what many say was a case of clear animal neglect under Oregon law.
LCAS continues to face growing public scrutiny in recent years, especially following details in a story by NW Horse Report involving LCAS' alleged inaction in a case last summer where four ponies were seized with one having to be euthanized shortly after arriving at a rescue in Central Oregon.
The Eugene Weekly originally detailed community criticism back in 2016 with LCAS' handling of neglect causes.
Proponents continue to allege that the agency's lack of training and improper discretion being exercised by its code officers are directly linked to the higher number of major horse neglect cases coming out of Lane County when compared to other parts of the State.
While LCAS only has the authority to cite those who violate county ordinances, countless proponents have alleged for years that LCAS officers are often failing to refer cases to actual law enforcement when the neglect clearly rises to the level of a crime under State law, both in misdemeanor as well as felony level neglect.
The inaction by LCAS in the Horton case alone was further called into question after reports and evidence of neglect of dogs and an emaciated cow were released by neighbors of Horton's, including Amanda Hendricks-Davis. The revelations and evidence from Hendricks-Davis were also revealed by the Eugene Weekly. The reports against Horton in Lane County date as far back as 2013, with more complaints in 2014 and 2017.
Amanda Hendricks-Davis wrote in one of the complaints: "When I got to my neighbor's house, I could see three great Danes tugging and pulling on various parts of the cow, who lay in the mud, still alive but seriously fatigued. I then pulled out my camera and started recording."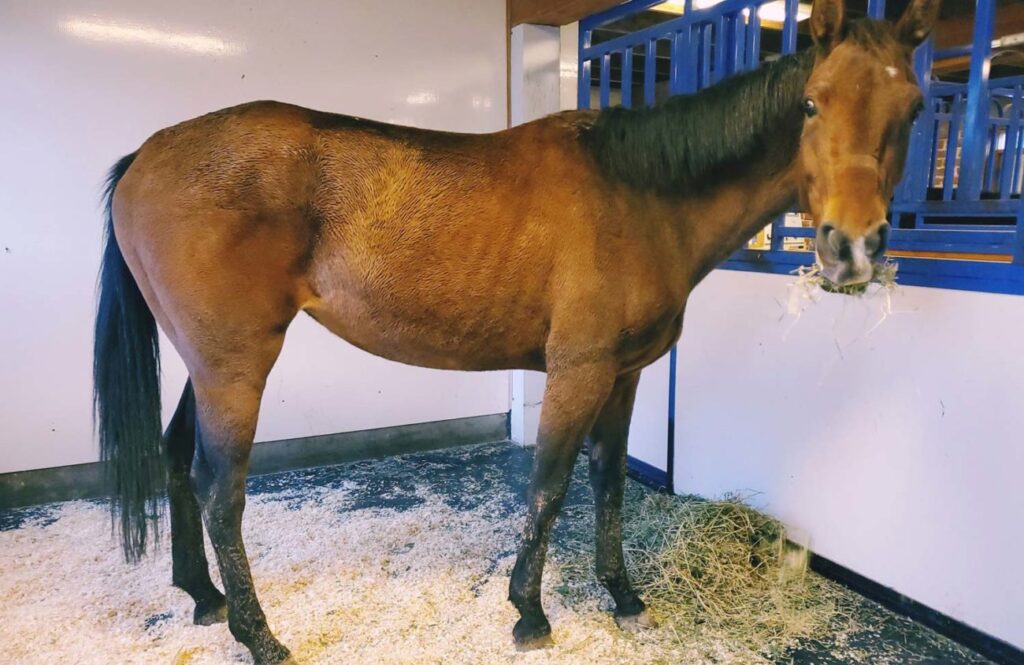 The story, first reported by NW Horse Report, led to extensive public outcry by community members. In the weeks following NW Horse Report learned from a PeaceHealth spokesperson that Horton had been placed on leave.
In March, PeaceHealth officials confirmed to NW Horse Report that Horton remained on leave. Last week, NW Horse Report reached out to PeaceHealth spokesman Joseph Waltasti again for an update but didn't hear back until pressed a week later for confirmation.
Waltasti then promptly responded by saying "Christy Horton is no longer employed by PeaceHealth.". PeaceHealth would not confirm if Horton was terminated or ultimately resigned while on the lengthy leave- but Horton's employment would have ended sometime between mid-March and now.
"PeaceHealth does not comment on the private employment details of its staff," said Waltasti.
The confirmation did confirm that Horton may have spent almost half a year on leave before her termination from PeaceHealth.
The Oregon Health Plan had also previously declined to provide any comment about the case despite Horton handling care for Oregonians who were on the State's Medicaid program.
Officials with the Oregon Medical Board previously declined to comment about any potential investigation and complaints that may have been made regarding Horton following public outcry– citing confidentially laws.
As of the most recent Board Action Report from the agency dated April 15th, there doesn't appear to have been any actions taken by the agency against Horton, leaving her license to practice intact.
There had not been any evidence that Horton faced any allegations related to her care of humans.
NW Horse Report had also previously uncovered that Horton spent over a decade as a fugitive from justice out of Washington State, having fled the state amid criminal charges for animal neglect in King County.
Prosecutors eventually removed the case and warrant in recent years, but it was revealed that Horton obtained her job with PeaceHealth while she had an active warrant, raising serious questions as to the background check process used by PeaceHealth and the State.
Horton worked for PeaceHealth for years while the warrant remained active for her arrest in Washington State.
It is unclear if Horton intends to seek continued employment as a doctor elsewhere, either in Oregon or out of state.