Conrad, Mont. – A group of high school students from Conrad High School in Conrad, Montana, decided to take advantage of a little known Montana law, allowing them to ride their horses to school and knowing their principle would have to care for the horses during the day.
The school's Facebook page promptly posted that morning. "Montana has an old law saying if a student rides their horse to school, the school principal has to feed and tend to the horse throughout the day. It looks like Mr. DeBruycker has his work cut out for him today…." said the post. Conrad is just over two hours drive north of Helena right off Interstate 15.
Raymond DeBruycker, the schools principle, told Newsweek, "I was shocked at how many actually went through with it. I had heard rumors, but I was not expecting 12 of them to do it."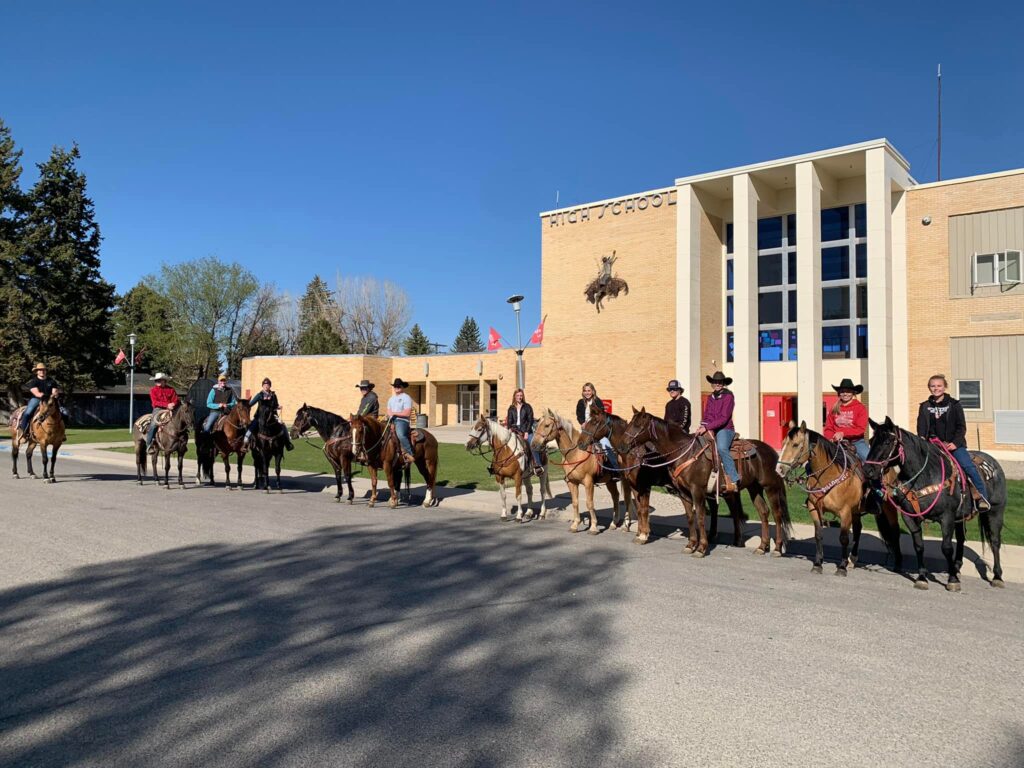 The event appeared to be a senior prank according to DeBruycker. The school reportedly has a senior class of only 28 students, with 140 students total.
"This is by far the most students who have ever done this… I started my due diligence taking care of (the horses)," said DeBruycker to Newsweek. "A few parents took pity on me and brought a couple of different horse trailers in and took them away for the day."
"I'm glad the principal has a good sense of humor!" one Facebook user commented. "Another called it a great way to connect with the students."