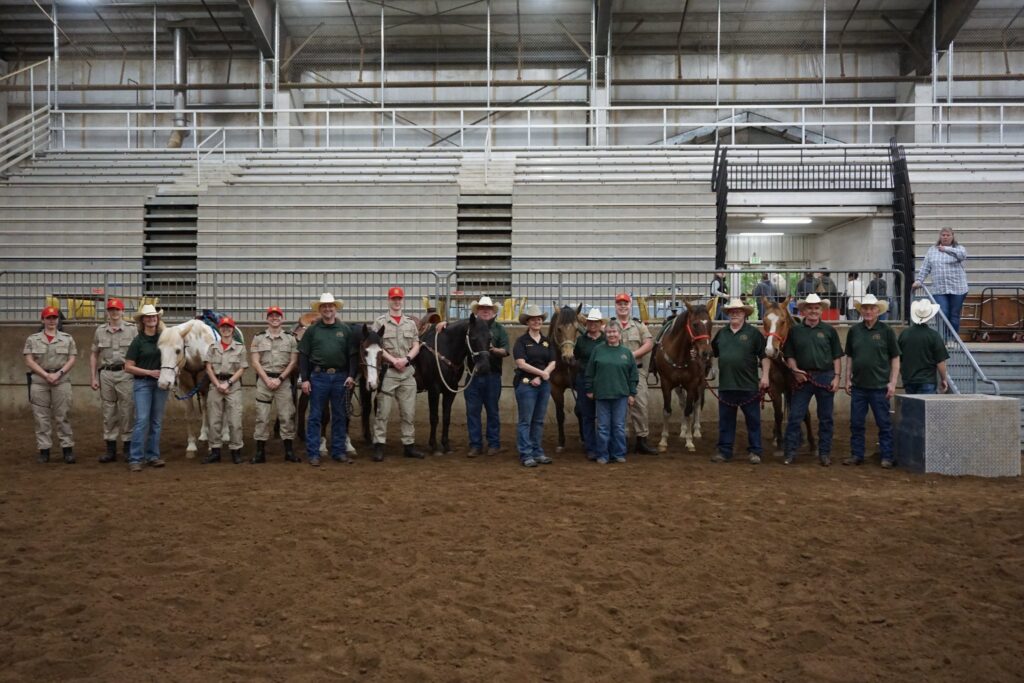 Albany, Ore. – Last week, Oregon's Linn County Sherriff Michelle Duncan and her mounted posse invited kids with special needs from across the county for a unique and fun experience of riding a horse, many for the very first time.
The event was held at the Linn County Expo Center which is the county's official fairgrounds in Albany. The Expo was one of the largest evacuation centers for large animals during the 2020 wildfires that ravaged the state.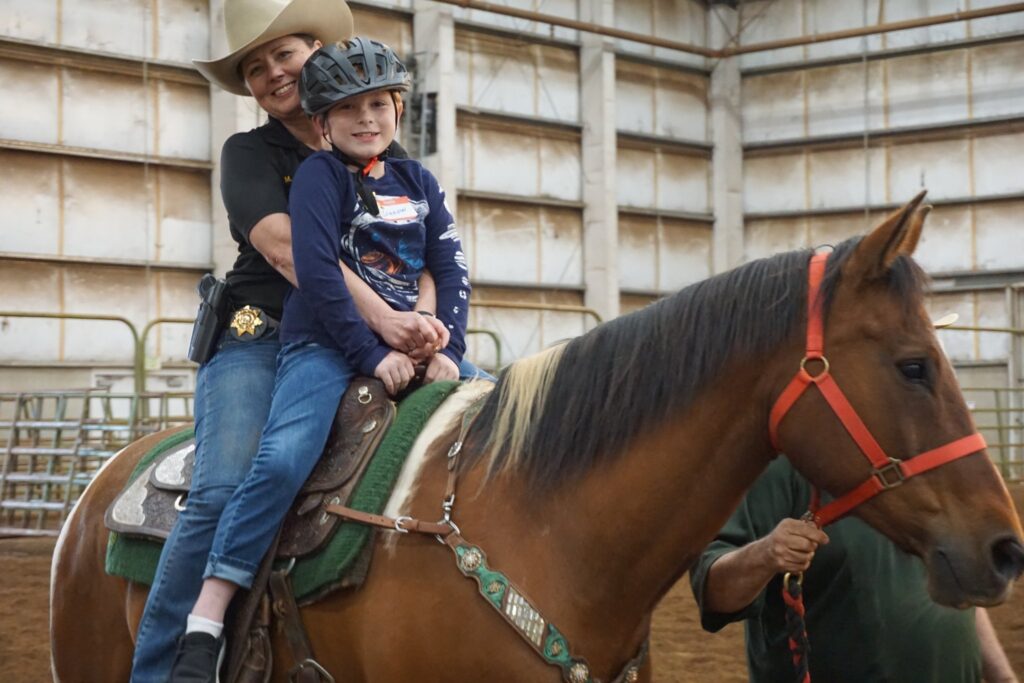 The Linn County Sheriff's Mounted Posse is a group of volunteers that assist the Sheriff's Office in a variety of ways including Search and Rescue, event security, parades and community outreach functions such as the Special Needs Ride.
The Sheriff's Office Search and Rescue members had also assisted with the event and were also able to enjoy some time in the saddle.
An online post from the Sheriff's Office said, "Sheriff Duncan and her posse had a fantastic time with these kids. The kids may not realize that we actually get more out of connecting with them than they probably do with us!"
Sheriff Duncan told NW Horse Report that the Posse has been hosting this event for years, but explained it had been on hold due to COVID. "This was our first event in two years and it was amazing to see the children come out wanting to ride the horses." said Duncan
Duncan elaborated about the Posse saying, "The Linn County Posse is made up of mostly volunteers who love both horses and law enforcement. They assist the Linn County Sheriff's Office in search and rescue missions, packing in supplies or simply searching trails quicker than we can on foot."
Linn County is home to nearly 130,000 Oregonians. Duncan was sworn in earlier this year as the county's 41st Sheriff, becoming the first female sheriff in the 173-year history of the county's Sheriff's Office. Duncan, who previously appointed as undersheriff in 2018, ran for election after former Sheriff Jim Yon announced in late 2021 that he would not seek re-election.