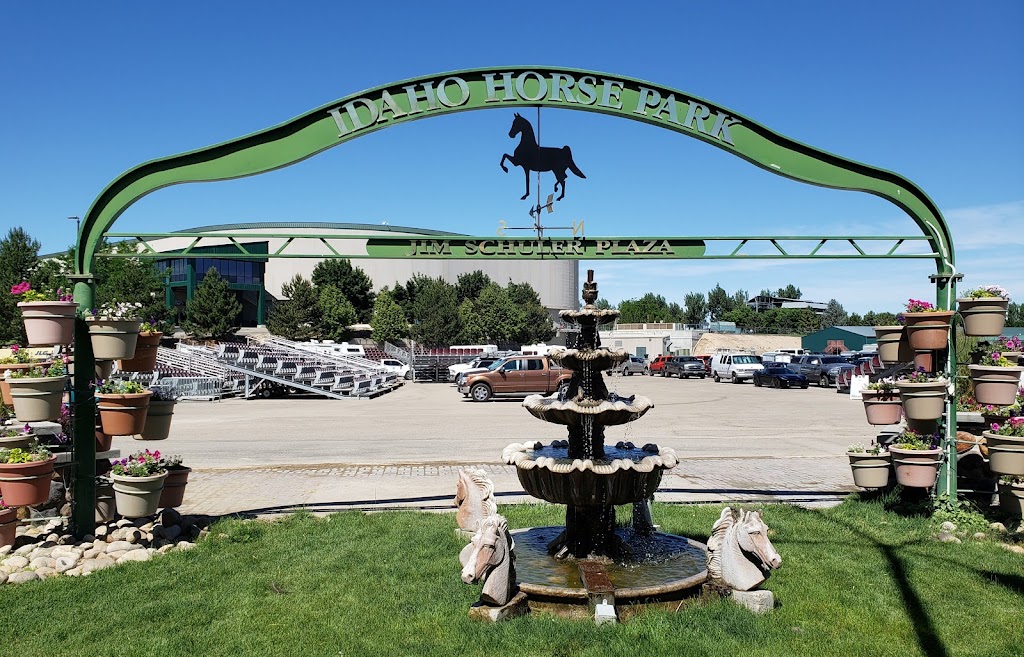 NAMPA, Idaho – It's difficult to accommodate everyone who wishes to stay at Nampa's Idaho Horse Park for events, as its activities have become so popular.
During a special city council meeting on Thursday, the Nampa City Council got presentations regarding the problem. The park, which is adjacent to the Idaho Ford Center at 16200 N. Idaho Center Blvd., was called for increased RV capacity.
"Without this investment, the horse park will become less competitive and unable to attract upper level, high number shows," said Sherri Boardman, vice president of the Idaho Horse Park Foundation. "This will lead to a decrease in the operations budget and potentially a greater impact on the taxpayer. The Idaho Horse Park brings millions of tourism dollars annually to this community and it is a city asset that is worthy of investment," she said, proposing that the city offer financial support to the project as being a "priority budget item."
According to the meeting agenda packet, the park currently has about 40 RV sites available as permanent hookups and another 40 sites with temporary power hookups for dry camping. During events such as the Snake River Stampede and the National Reining Horse Association's regional championship, event participants frequently wish to RV camp onsite.
People at the meeting said that there was a lack of RV sites, which had outpaced demand. The park has to install amenities like as generators and waste removal services in order to accommodate people at temporary RV sites, which is more expensive than doing it at permanent RV sites, according to the agenda packet.
To meet demand, the park would need to provide at least 100 RV sites and the city has the property for it, according to the study.
The park has hosted 26 events each year since it opened, with visitors from all across North America attending for several days at a time. The tourism dollars generated by activities at the park are claimed to make it an acceptable investment for the city.
Paula Cook, a member of the Idaho Horse Park Foundation who also takes part in shows there, used a formula produced by the city of Forth Worth, Texas, and the American Quarter Horse Association to estimate the economic effect of the Idaho Horse Park on Nampa's economy. According to the formula, every horse that participates in an event attracts three visitors, whether they are the owner's and family or spectators. It also estimates that $150 is spent per person each day at an event, and that a typical visit is three days long, including a day for checking in and out.
The concept also assumes that each dollar spent on an event is invested one more time in the community, which is a conservative estimate, according to Cook. Even so, it represents a significant amount of local spending.
"The average impact was just under $15 million spent in our local community, extrapolated to almost $30 million," Cook said.
"I hope that conveys to everybody the importance of our park and sustaining the growth of our park so that we can continue to provide this economic boost to our dealerships, restaurants, grocery stores, and all of the places where people spend their money when they visit our park."
According to George King, who is a member of the Idaho Horse Park Foundation and show director and organizer for the Great Western Reining Horse Association, he has already dealt with losing a participant in one of his events because the venue was unable to offer an RV space.
He claimed that losing that individual, who would have had a significant number of entries in the show that would have required renting stall space, cost the event between $5,000 and $6,000. He has not been able to get the individual to return since then, he stated.
"He had the courtesy to let me know that he wasn't going to come," King said. "I don't know how many of them (chose not to come) but never called," he said.
If the park doesn't improve its RV sites, other places in Oregon and California with extra RV sites might be more appealing for future gatherings, King added.
The Idaho Horse Park Foundation is dedicated to continuing to improve the park, and has already made improvements such as adding a second covered arena, according to Boardman. However, adding RV sites would cost between $1 million and $2 million, according The agenda packet does not give a specific figure. Part of the expenditure depends on what forms of beautification.
According to the agenda packet, it will take roughly two years for the economic benefit of that investment to be recouped, and ten years for the city's operational budget to recoup it. The upgrades will generate income for the city rather than forcing residents to foot the bill, according to a spokesperson at the meeting.
In the development of a new facility, officials will want to consider the city's overall plan and any funding that is available, said Mayor Debbie Kling.
"I think there is a great need for RV spots," Kling said. "There's no question about that. It definitely is something that we need to consider in a very broad perspective."