Yellowstone County, Mont. – A man is now facing four felonies and a slew of misdemeanors after more than a dozen dogs and a single horse were discovered deceased on his property in Yellowstone County.
On March 3rd, an Animal Control Officer was dispatched to the 700 block of Bender Road after a loose dog was reported in the area. When police showed up, the complainant claimed three huge Great Pyrenees dogs were menacing her horses and it wasn't the first time it had happened. She thought the dogs belonged to the property on the other side of the road.
According to public records, the officer was familiar with the property after having responded to an animal welfare call at the home earlier this year.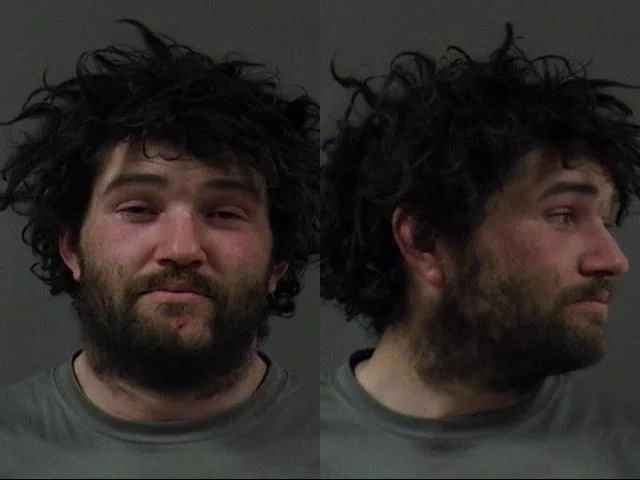 The officer went onto the premises in search of someone to talk to about the strays. Documents claim that as she looked, the officer observed several dead dogs, a dead horse, litters of pups and adult dogs kept chained up in poor condition.
The officer encountered the defendant, Michael Bigelow, on the premises and informed him she was there to talk about the dogs. The ACO reported her findings to a detective who wrote up a search warrant while she removed the suspect from the location after witnessing the animals situation.
Several members of the Yellowstone County Sheriff's Office, as well as a consulting veterinarian, entered the property and began to search once the warrant was secured.
At least 16 canines were discovered lifeless, most of them appearing to have been killed by gunshot. Several dogs were discovered to be in poor physical condition and lacking adequate food or water. According to Yellowstone Valley Animal Shelter, they received 19 dogs from the property.
The four felony charges against Bigelow are based on the location where the dogs were shot.
According to the charging documents, the property was infested with other animals that were in poor health on the premises, with one horse carcass on the site, which the consulting vet believed to be a source of food for the roaming dogs since it had been partially devoured.
Since his arrest, the suspect has made numerous threats to police during conversations with his mother, and he has not expressed any concern for the animals, according to charging documents.