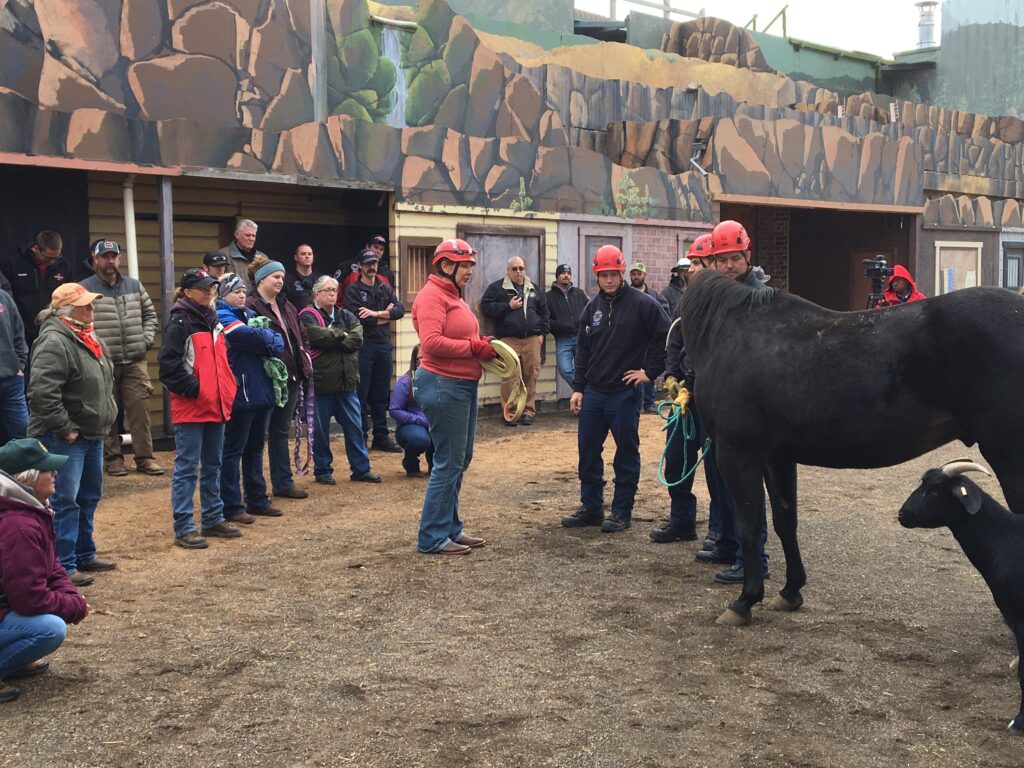 Eugene, Ore. – A large animal emergency rescue course that provides training for first responders handling equine and other large animal rescues is scheduled to take place in Eugene, Oregon, on November 18th and 19th.
According to the Oregon Horse Council (OHC), the training is open to anyone but is specifically geared towards fire department personnel, first responders, veterinarians, search & rescue members, animal rescue specialists, livestock breeders, horse trainers, and any large animal owner that wants to be more prepared.
OHC is the host and primary sponsor of the course which is being taught by world-renowned expert, Dr. Rebecca Husted. The course, known as the Technical Large Animal Emergency Rescue (TLAER), is an intense training that demonstrates the proper ways to respond and prepare for large animal emergencies, including equine.
According to the OHC, the TLAER training courses introduce the latest concepts, techniques, procedures, and equipment being used today – to learn to work together on a scene and build a great incident action plan, then extricate the animal safely for both the animal and responders. Attendees who attend the entire course will receive a certificate of completion.
Equestrian Media Group spoke with OHC's Executive Director Brandi Ebner who explained that they will be holding another course in April at the Hood River Saddle Club.
"The course held in November in Eugene and again in April in Hood River is the 2-day Awareness course. It is the basic level that gives anyone a good understanding of scene management and techniques for rescue," said Ebner.
"The Oregon Horse Council produces most of the courses held in Oregon and we have had hundreds of first responders, veterinarian staff, and large animal owners go through the program since we first started hosting in 2018."
Ebner went on to explain that they highly encourage horse owners to see if their veterinarians and local sheriff's and fire & rescue personnel are TLAER certified.
"If not, please invite them to attend one of our courses. Our goal is to have trained people everywhere in Oregon so when the next emergency comes around, a knowledgeable person is a quick call away," explained Ebner.
"Anyone is welcome to join the course, anyone who trail rides, has a boarding facility, or just has large animals should definitely consider attending."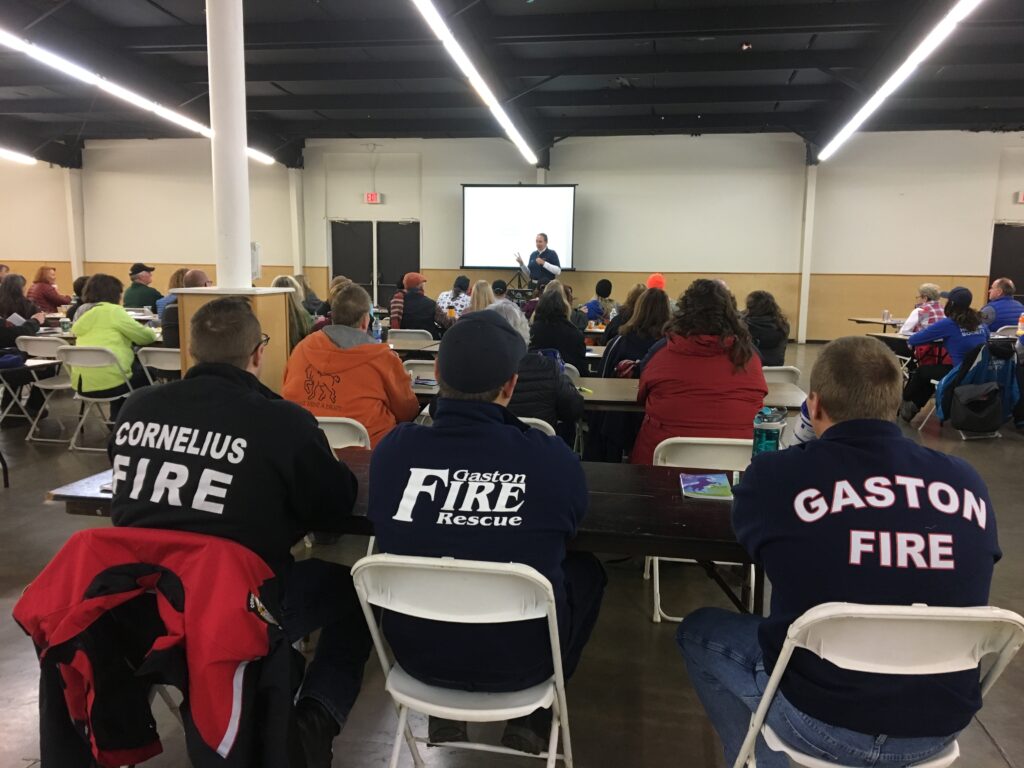 For information on the TLAER courses and how to register you can visit this link: https://www.oregonhorsecouncil.com/ohc-programs/technical-large-animal-emergency-rescue-courses/
Registration is $229 per person for the Awareness level course – includes continental breakfast, lunch, beverages, and snacks for both days. Registration is non-refundable but is fully transferable to another person. Participation is limited to 100 people and is nearly completely booked according to a recent Facebook post by OHC.