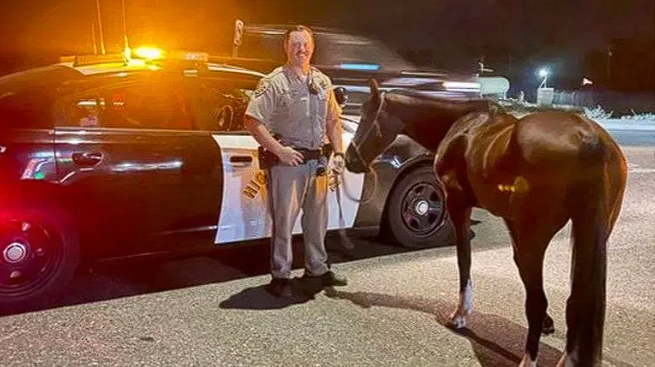 Merced, Calif. – A man in Merced, California was caught by California Highway Patrol officers while riding his horse and being under the influence of alcohol.
CHP stated that officers spotted the man taking his horse out for a ride with an open container.
After the man spoke with the CHP officers, it was determined that the man on horseback was under the influence of alcohol and was subsequently arrested for DUI.
CHP said it's not worth riding– or driving– under the influence.
"It's worth noting that, according to California Vehicle Code 21050, the rules of the road apply to those operating animals on the highway," said CHP.
Another California man, from Santa Cruz, was arrested for public intoxication while riding his horse according to a 2019 story from the New York Post. CBS News also covered another incident from 2018, also involving a man in California.