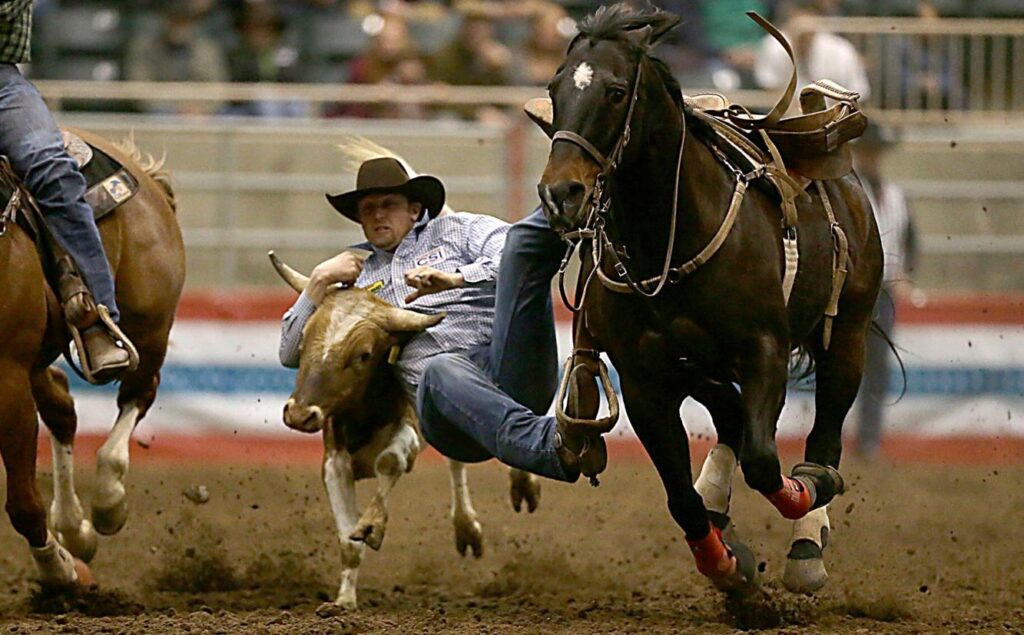 Redmond, Ore. – Redmond is hosting the PRCA Columbia River Circuit Finals Rodeo Oct. 19-21, as cowboys from throughout the Northwest make a final push to claim circuit crowns and qualify for the national finals.
The Columbia River Circuit includes 56 events spread across the Northwest throughout the year, including local events like the Sisters Rodeo and the Crooked River Roundup in Prineville. Competitors collect points throughout the year to qualify for the finals in Redmond.
The top-12 in each event will compete Thursday-Sunday indoors at the First Interstate Bank Arena at the Deschutes County Fair & Expo Center.
And its not just rodeo. A western-style shopping section is set up at the arena as well and the public is able to shop the wares without buying a rodeo ticket from 10 a.m. to 3 p.m. on Oct. 21.
Tickets are $22 for adults with discounts for children and veterans. Go to www.columbiarivercircuit.com for more information or to purchase tickets.
Action starts at 7 p.m. on all three nights.
For tickets, visit columbiarivercircuit.com/tickets.
---
This article was republished with the permission of our friends at the Redmond Spokesman