This story was updated at 12:05pm on Oct 20th to include details on the subsequent arrest of Harrison Brown.
Clackamas, Ore. – The now former staffer and partner of professional horse trainer Jill McGrady has now been indicted on felony sex abuse charges in Oregon, according to information first obtained by Equestrian Media Group.
Harrison Joseph Brown, 26, was investigated by the US Center for SafeSport after a complaint was filed with the agency in the summer of 2022 by Kaylyn McGrady, the now estranged daughter of USHJA Trainer Jill McGrady, 45, and one of Brown's alleged victims.
The complaint originally led to a temporary suspension in January of 2023 by SafeSport, followed by a permanent suspension just two months ago following its year-long investigation that started in the summer of 2022. The SafeSport investigation also led to a separate criminal investigation by law enforcement in Oregon.
The "Permanent Ineligibility" outlined the suspension for three separate substantiated causes: Sexual Harassment – involving minors; Sexual Misconduct – involving a minor; and Physical Misconduct.
After initial publication yesterday, reporting the warrant for Brown's arrest, Brown turned himself in to authorities early Friday morning.
According to Sgt. Ross Clemson, a public information officer with the Clackamas County Sheriff's Office, "I can confirm Mr. Brown turned himself in at the Clackamas County Jail this morning, 10/20, at around 7:00 AM. He was arrested on his outstanding warrant."
The secret indictment was also revealed showing Brown's charges as four counts of felony sexual abuse in the second degree. The victim of the charges was identified as Kaylyn McGrady who had previously spoken publically following the temporary suspension by SafeSport.
The senior McGrady was also reported to be living with Brown and his father at a residence in Happy Valley, several months following the original temporary suspension, according to court & county documents obtained by Equestrian Media Group and Pamplin Media Group.
Shocking revelations from numerous sources claimed that Brown and Jill McGrady, 45, were in a romantic relationship.
Questions of witness intimidation were also raised involving Brown's father, Portland real-estate broker Bob Brown, who had caused a law enforcement response to the younger McGrady's workplace in the late summer of 2022, shortly after learning about the complaint being filed with SafeSport last year.
Bob Brown attacked Pamplin Media Group for its reporting about his son during a story that raised a question about the number of sexual abuse charges involving equestrians that were seemingly all from Clackamas County. During that process, the senior Brown made allegations against Kaylyn McGrady that he claimed would be supported by records with the Clackamas County Sheriff's Office.
That claim led to a collaborative investigation between Equestrian Media Group and Pamplin Media Group which included seeking records that were originally denied as officials believed the requests were seeking records related to a separate matter that also involved Harrison Brown. That response confirmed the existence of an ongoing criminal investigation into Harrison Brown led by the Clackamas County Sheriff's Office.
Records were eventually obtained involving the separate matter alleged by Bob Brown, including a call with police dispatchers that Equestrian Media Group learned was initiated by Bob Brown himself, who asked to have his identity protected during the call.
Kaylyn McGrady also responded to the findings during her exclusive interview with Equestrian Media Group earlier this year– not having been aware that her alleged abuser's father was behind the police response on unfounded allegations of drinking.
A warrant for Harrison Brown, which was available on the Clackamas County Sheriff's website, showed a charge of felony Sexual Abuse in the Second Degree. The secret indictment was revealed a day after its initial publication.
The news also comes on the heels of disgraced FEI Olympic Champion equestrian from Clackamas County, Rich Fellers, being sentenced and reporting to federal prison for a five-year sentence in connection with his abuse of then-minor student Maggie Kehring.
As of the time of publication of this story, Brown's warrant appeared to be active. It was unclear if Brown was provided an opportunity to surrender before the warrant being issued.
We reached for comment, Brian McCall, the public information officer for the Clackamas County Sheriff's Office said, "The case was referred to the Clackamas County District Attorney's Office, so we don't have anything to add at this time. The District Attorney's Office declined to make any comment.
A source– who spoke on the condition of anonymity out of fear of retribution– also alleged that Jill McGrady has been filling false annual reports for her business Quiet Rein Riding School, LLC, namely by using an old West Linn address despite the business having been at numerous locations since that time.
It was also discovered that Quiet Rein had been running afoul of Oregon's workers' compensation law despite its employment of Brown and others, allegedly including minors as well.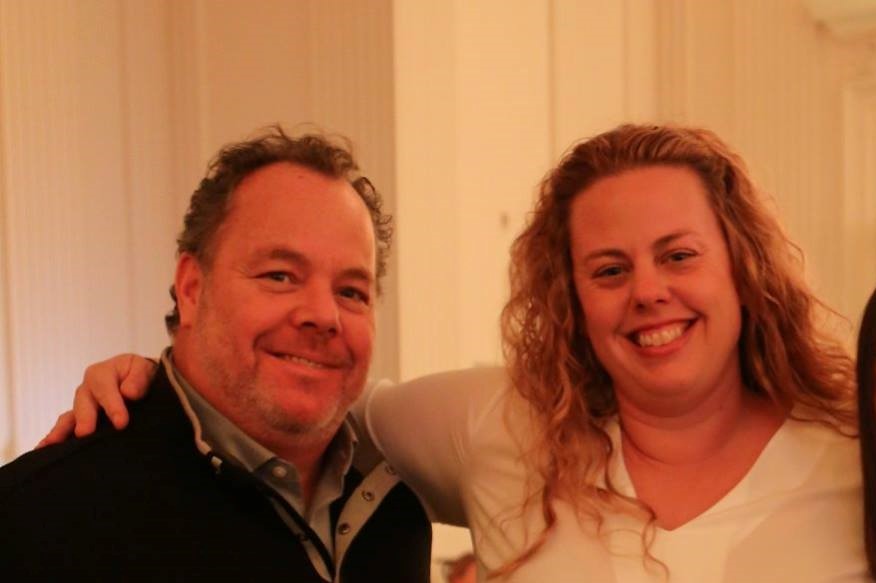 Quiet Rein's website has recently been changed to only provide a contact page. Multiple sources recently reported that MadKat Equine, the company whose facility had been reportedly leased by Quiet Rein, had terminated their relationship with the senior McGrady.
A website for a non-profit organization called Leg Up Northwest of which Jill McGrady was the president, also appeared to be disconnected.
We did not reach out to MadKat Equine for comment as the company had previously requested we not contact them again.
The scrutiny involving both Harrison Brown and Jill McGrady also led to questions regarding a non-profit organization. The senior McGrady has also been accused of violating USEF and SafeSport rules by not reporting the alleged abuse of her daughter.
Russell Prince, an attorney for Kaylyn McGrady, previously applied blame on the senior McGrady.
"The saddest reality to this whole situation is Kaylyn's first line of defense was her mother, and her mother was the first person she went to," said Prince.
Brown is not scheduled to be arraigned in a Clackamas County Circuit Court at 2pm on Friday, October 20th.
---
This story was updated at 12:05pm on Oct 20th to include details on the subsequent arrest of Harrison Brown.
This is a developing story that you can count on NW Horse Report to keep you updated on.