AUBURN, Wash. – Emerald Downs has announced several incentive programs for the 2021 race meet that begins on May 19 and continues through September 23.
To help increase horse population, Emerald Downs will offer a $10,000 bonus to any new trainer who brings at least 10 horses to the track. A $5,000 bonus will be paid directly to the trainer upon arrival and an additional $5,000 after the trainer's 10th start of the meet. Trainers must come from a track outside of Washington, Oregon, and British Columbia.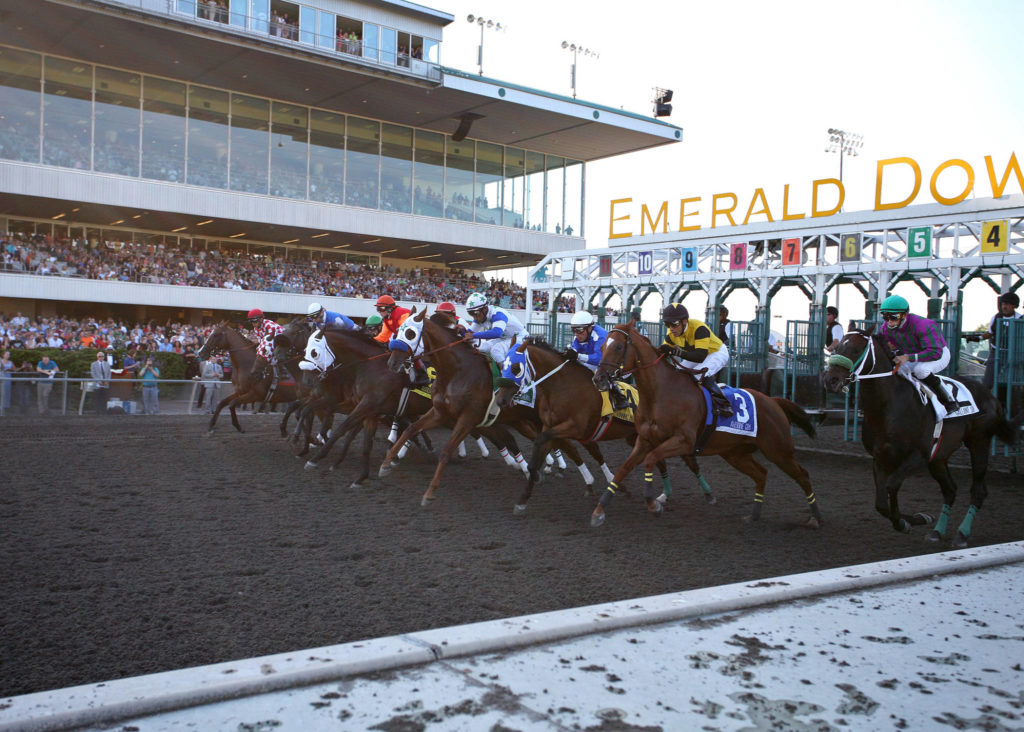 The popular Ship and Run Incentive Program also has been enhanced for 2021. Out of state horses will receive a $500 bonus for their initial start at Emerald Downs. The bonus is for horses whose most recent start was outside the state and have not raced at Emerald Downs in 2019 and 2020. In addition, horses must have started for a claiming price of $3,000 or more in each of its three previous starts. First-time starters are not eligible. Additionally, every unplaced starter will continue to receive a $200 participation fee.
Emerald Downs' stable area opens Monday, March 1 and training begins Friday, March 5.
Stall applications are available online at emeralddowns.com in the horsemen section. For complete details on the incentive programs call Director of Racing, Bret Anderson at 253-288-7751.
**New trainer and shipping bonus programs cannot be combined. Trainer bonus limited to the first five who qualify, and shipping bonus limited to the first 100 horses that qualify.
For more information you and visit the Emerald Downs website.