UPDATE 3/16 at 6:58pm: Shortly after the release of this article, via a Facebook post made on NW Horse Report, Nancy O'Dell Plunkett, President of NWGHA, confirmed that the clinic mentioned in our story had been cancelled. She further stated that Woods had "resigned from the NWGHA Board". It was not clear if she is still a member of the organization. It was not known to NW Horse Report at the time that Woods was a member of the groups board of directors.
---
Many equestrians are up in arms over the recent news that the Northwest Gaited Horse Association (NWGHA) was moving forward publicly with sponsoring a clinic being presented by a horse trainer previously convicted of animal neglect over her care of multiple horses. The event had been set for April 10th, 2021. The past criminal convictions against the trainer, Janna Woods, stem from a late 2014 case out of Lane County, Oregon. KVAL News previously reported on the arrest of Janna Woods, a show horse trainer, and charges for theft and animal neglect.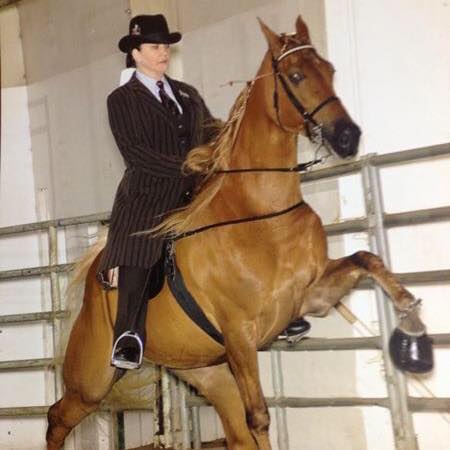 On February 13th, NWGHA posted on its official Facebook page that it would be sponsoring a clinic presented by Woods, indicating she was a "TWH Trainer". This promptly angered many people throughout the equestrian community who had known of Woods' past or had even been involved in the efforts related to the rescue of the multiple horses she was convicted of neglecting. The ad further stated the event would be held at Springhill Stables, a equestrian boarding and riding facility near Albany, Oregon. In an interesting twist, when reached for comment, Springhill's owners adamantly denied having any knowledge of the scheduled event.
"This is the first I've heard of Any clinic being held at my place of business. It was not authorized by me, nor did I have any knowledge of it…" said Liz Couzin, the Stables owner. "Until a couple of months ago, she was just the roommate of one of my boarders, and she worked with her horses. A couple of months ago she brought in a horse of her own." She also said she was unaware of the allegations and past convictions against Woods. She confirmed there were recent discussions with Woods about "starting training out here [referring to Springhill Stables]", but said nothing had been confirmed or mentioned further. Couzin did go on to say that "Janna has given me no reason to believe that she is anything but kind and professional."
NWGHA's President, Nancy O'Dell Plunkett, told NW Horse Report that she did not directly confirm with Springhill Stables about the event but was instead working with another member of NWGHA (the roommate referenced by Couzin) as well as Woods to handle that communication. Plunkett was surprised Springhill Stables was unaware, considering a month had gone by since their announcement and that they had gone as far as obtaining a "binder" for insurance purposes in order for them to have their event at Springhill. She did say there may have been a breakdown in communication with Springhill Stables.
Strawberry Mountain Mustangs, an Oregon-based 501(c)(3) non-profit, received one of Woods' horses which she voluntarily surrendered to them in November of 2014. Woods also surrendered a second horse to another equestrian, Patty Berg-Le. According to Darla Clark, the Executive Director for Strawberry Mountain Mustangs, the surrendering of a couple horses was shortly before the criminal charges against Woods, as she continued to have other horses she failed to provide proper care for. Clark further said she was shocked after reading a statement posted by the official NWGHA page in response to being questioned on Facebook about the event: "We are not OK with horse abusers but we do believe that anyone can make mistakes and change for the better."
It was further alleged that Woods faced multiple violations and sanctions under the USDA Horse Protection Act (HPA) related to alleged actions of "soring" dating to 2008 and 2010. According to The American Veterinary Medical Association: "Soring is the unethical and illegal practice of deliberately inflicting pain to exaggerate the leg motion of gaited horses (such as Tennessee Walking Horses, Spotted Saddle Horses and Racking Horses) to gain an unfair advantage in the show ring."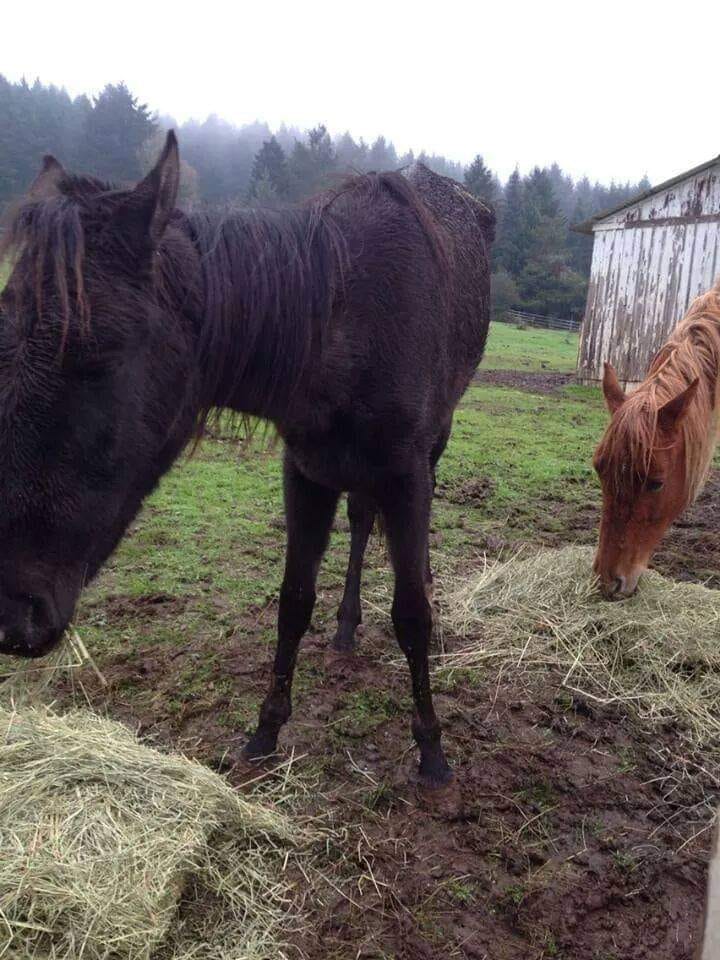 The USDA Animal and Plant Health Inspection Service (or APHIS) has yet to respond to NW Horse Report's inquiries into Woods looking to confirm the records. Plunkett disputed the allegations of the federal violations by Woods: "I was the one who sent in violations [of Woods]." She explained they were only "local HIO tickets" and there would be no listed record with APHIS. HIO is short for Horse Inspection Organization. Plunkett did confirm that Woods was suspended for 6-months for what she called "minor violations". Based on the statements it appears Plunkett was previously an investigator
According to Plunkett, until a few years ago the Western International Walking Horse Association was the delegated HIO authority for the northwest. "Since it was dissolved and there is no official HIO, any issues regarding violations of the federal HPA becomes the responsibility of any show management." said Plunkett.
Plunkett went on to defend Woods' involvement despite the previous convictions, as well as saying the nearly 30-member NWGHA were all supportive of Woods: "There were events in her life that created a situation."
When asked about why Woods did not surrender all of the horses to avoid further neglect in late 2014: "Some are far more adoptable than others, this had been going on for a period of time, prior to and some after the convictions. The ones she had remaining were horses that were less adoptable but she was emotionally attached to. I can't tell you how much this damaged her personally." It was discovered that Woods also failed to complete her probation terms about 6-months following an apparent plea-deal with the DA. That would have deferred the charges for animal neglect had she not violated the terms of her probation.
We asked Plunkett if they had considered the past issues with Woods before the promotion of their event and whether they considered any public backlash for the announcement. "It didn't even cross our mind because Janna [Woods] today is not the same person. It doesn't excuse the theft, but she stole something to sell to feed the horses. She is living with another member of our group, is stable on employment history, on her medication, she does ride the horses with her roommate."
While Plunkett confirmed that Woods would not be compensated for this particular clinic and that it was intended as a fundraiser for their association, NW Horse Report was shown social media pages that Woods' had indeed started soliciting business online under the name "Janna Woods Stables", although it appears that Woods does not have her own facility, nor is the business registered with the State of Oregon. She had also shared the event on a Facebook page she maintained for her business. Others expressed that while they didn't believe that Woods should continue to be "punished", they felt strongly that her role as a trainer was far from appropriate and set a bad precedence. "She's not someone who should be setting an example" said Clark.
Within a couple days of our investigation, the online ads for the April 10th event appear to have been taken down on the NWGHA Facebook page. After the initial publication of this article, NWGHA confirmed that the event had been cancelled. While we informed Plunkett and her roommate that Ms. Woods was welcome to provide any statement for publication, we have had no further contact from NWGHA or Woods at the time this story was published.
Shortly after the release of this article via a Facebook post made on NW Horse Report, Nancy O'Dell Plunkett, President of NWGHA, confirmed that clinic mentioned in our story was cancelled. She further stated that Woods had "resigned from the NWGHA Board". It was not know to NW Horse Report at the time that Woods was a member of the groups board of directors.
---