UPDATE: This story was updated after its original publication to include details of a response from Phillip Metcalf made a day after it was released.
While many equestrians may take to a horse sale consignment event as a great opportunity, concerns are being raised concerning one such upcoming event in Redmond, Oregon, located in Deschutes County. On March 4th, Philip Royce Metcalf, who has also used the alias of Royce Bisio, created a Facebook page titled "High Desert Horse Sale Redmond Oregon May 28th 2021" and immediately started posting details about an event that was to be held at the Deschutes County Fair & Expo Center on May 29th. Metcalf further shared this page and other posts on multiple equestrian targeted Facebook groups.
Metcalf further disclosed that he runs a company called "High Desert Select Horse Sales". Aaron Fiedler, Press Secretary and Public Information Officer for the Oregon Secretary of State, told NW Horse Report that the Corporations Division did not have any record of Metcalf's purported business. Records for a business Dependable Horse Training & Shoeing, LLC registered in 2005 were discovered and do list a "Phil Metcalf" tied to the company. That company is listed as inactive due to "administrative dissolution" dated in 2006. Based on a Facebook page and other social media pages, Metcalf has also been known to trade under a name of "R&R Horses Select" and "Metcalf Horse Sales", none of which were found registered according to Fiedler.
"Speaking generally, Oregonians who have specific complaints about individual businesses would be directed to the Oregon Department of Justice Consumer Protection team" said Fiedler.
The concerns shared by those who have done business with Metcalf (aka Royce Bisio) expressed that he has had a history of "shady" and "unethical" transactions related to the sales of horses and tack equipment. Their concerns were increased with their allegations that Metcalf may be using the Deschutes County Fair & Expo Center to legitimize his latest business transactions.
The Crook County District Attorney's Office confirmed that Phillip Metcalf currently has an outstanding warrant for a probation violation. While not related to any financial crimes or business practices, court records show that Metcalf actually has multiple outstanding warrants out of both Crook and Deschutes counties, as well as several charges related to DUI from 2017 and 2018. The warrant from Deschutes County is for failure to appear and stems from a case in which he was charged with DUI, Recklessly Endangering Another, Reckless Driving, and Refusal to Take a Test for Intoxicants.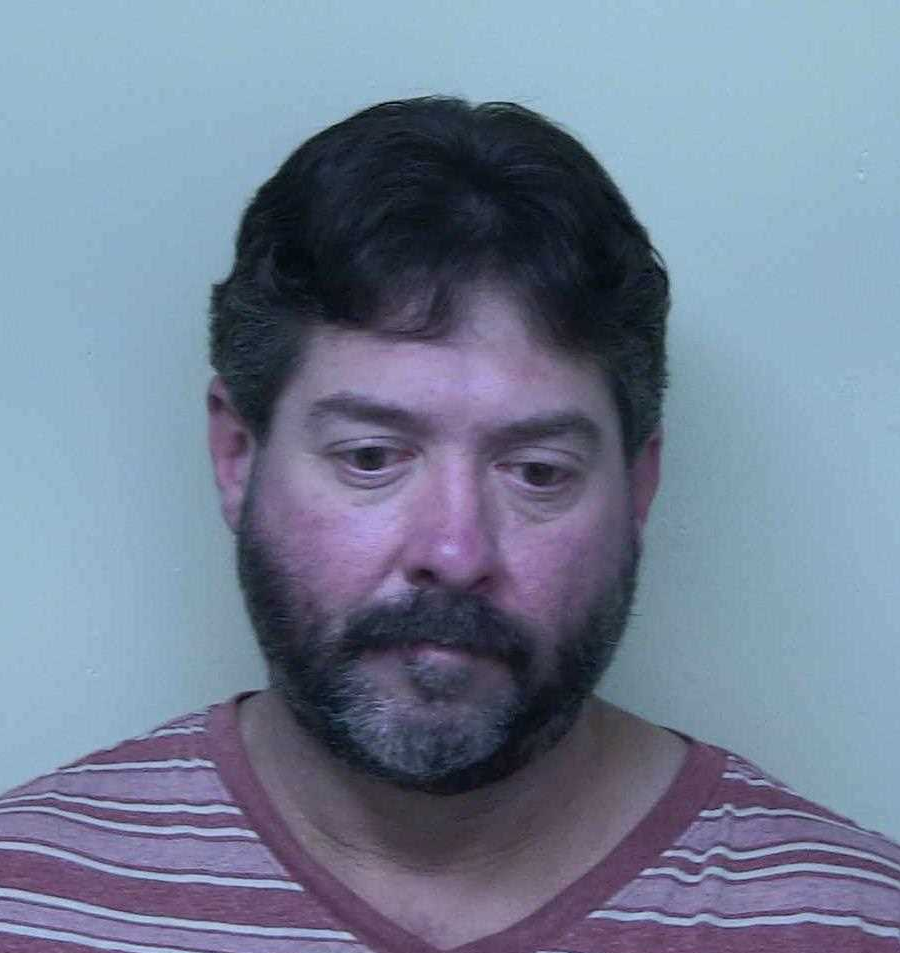 Multiple people who spoke with NW Horse Report that know Metcalf have alleged he has continued to regularly operate a motor vehicle, despite the fact that Metcalf's license was suspended by a court in 2019 and is effective through June of 2022. Metcalf also had a charge from early 2018 for Criminal Driving while Suspended, indicating it is not his first time engaging in the alleged operation of a vehicle while suspended.
On the event page created by Metcalf, he posted that those wishing to consign a horse should mail checks or money orders made out to "High Desert Horse Select Sales" and mail them to an address in Redmond. However, the address appears to have several discrepancies and may not actually point to a specific location. It was also unclear how Metcalf would be able to deposit checks made out to this business name as banks typically require documentation with the Secretary of State to be presented in order to open a bank account with that tradename.
We reached out to the Deschutes County Fair & Expo Center for comment regarding the May 29th event, which is also still displayed on their website and lists Metcalf as a point for contact. Facility Director Geoff Hinds confirmed that Metcalf had signed a contract with them for the event personally, not under the business name that Metcalf is soliciting payments under.
Hinds' said that per the contract, Metcalf is not required to make his first partial payment to the county until March 16th, with other monies being due at a later date before the event. "We do not discriminate with those we do business with. It's no different than the rules for individuals who would rent park or other government facilities." said Hinds. Additionally Metcalf would be required to provide proof of insurance that meets the facilities requirements, but that they do not currently have a process or policy to verify business registrations with the Secretary of State online database.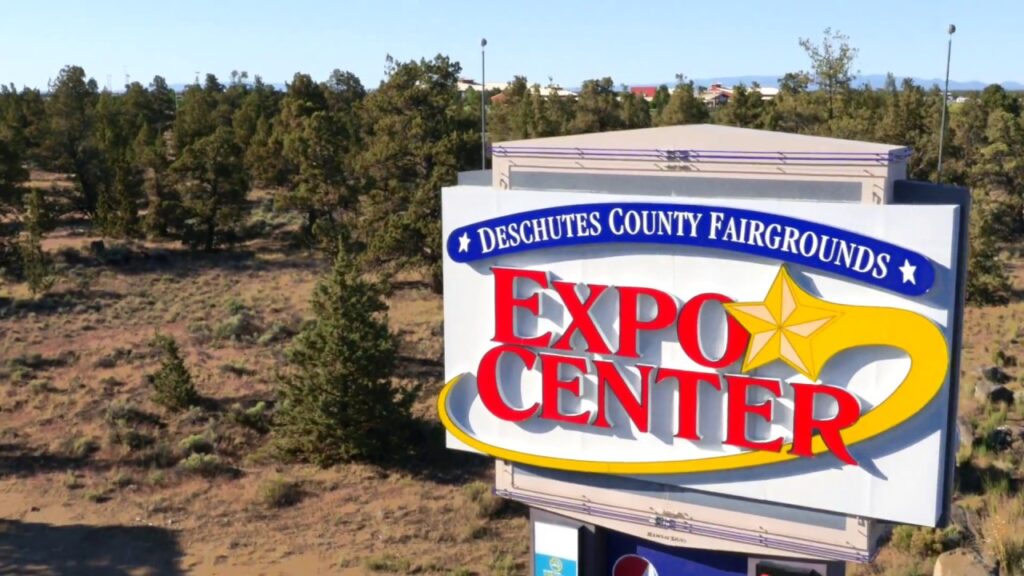 In speaking with Deschutes County Commissioner Patti Adair about the county involvement and circumstances around Metcalf's unregistered business and current outstanding warrants, Adair said it was "very concerning". Adair disclosed she herself is an avid equestrian and wants to ensure other equestrians are protected from being "taken advantage of". While she was also unsure if someone with active warrants out of Deschutes as well as other Oregon counties should be permitted to contract for the use of county facilities, Adair went on to say "I definitely want to check into this and get back to you." NW Horse Report will either update this story when we receive any updates or provide a follow-up story.
The owner of a A Bit Less, an equine consignment store in Bend, revealed that it had itself had issues with the purchase of a saddle from Metcalf in the summer of 2020. The owner of the store, Heather Naasz, indicated that upon meeting Metcalf to buy a saddle he had for sale, the saddle was missing the stirrup and leathers for the saddle. Naasz said she went ahead with the transaction and paid Metcalf, believing a story that he needed to retrieve them from another location where they were left by mistake.

Naasz said Metcalf then gave her the run-around for months via countless text message conversations. She has yet to receive the stirrups promised by Metcalf despite having paid for them with the saddle in full. Several of the other stories detailed to NW Horse Report have a similar claims stemming from discovered issues of unfair trade practices.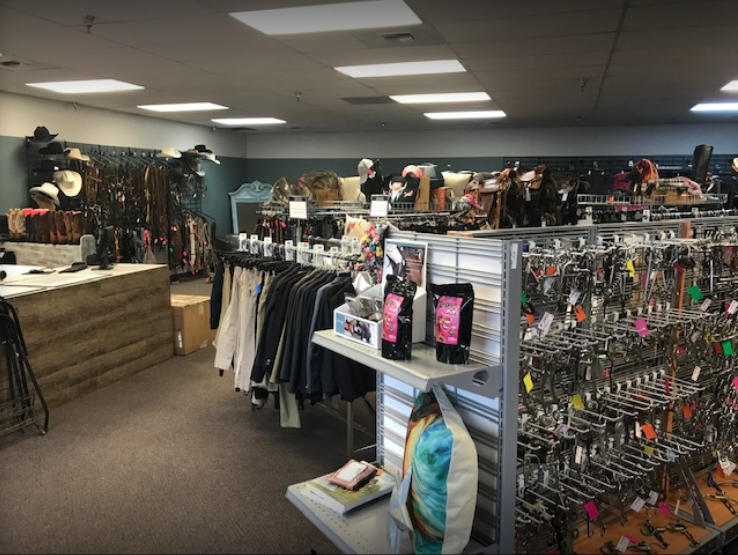 Naasz was asked if she had any recommendations for those looking to consign any sort of property for sale, including horses. "I always make sure our customers understand our straight forward contract at the time of consignment, whether it be length of consignment, fees, or timeline. We also use a POS system designed just for consignment stores."
Under Oregon law (ORS 698.640) there are specific legal requirements for any individuals or businesses engaged in consignment sales. Violations are considered unlawful trade practices.
Trevor Hall, a former acquaintance of Metcalf who runs a farrier business in central Oregon said that Metcalf has gone as far as misrepresenting horses during sales, having directly witnessed Metcalf "drugging" horses and passing the horses off as safe and/or beginner horses. Under Oregon law, it is a misdemeanor crime to "sell or offer for sale a horse that is drugged, tranquilized, or otherwise sedated without the consent of the buyer." (ORS 165.825).
Hall said that in one particular case, Metcalf sold a drugged horse to a family who needed a very good kid-safe horse for their child with down-syndrome. Hall said the that everything was fine the day of the sale, but the family then quickly discovered that the horse had tendencies that were incompatible and opposite of what Metcalf had allegedly told them. Several days after the sale, Hall had been asked by the family to come shoe the horse. Hall indicated that not only was the horse not kid safe, he said that horse was unsafe for him despite feeling he is a "fairly qualified horsemen".
NW Horse Report did independently verify the the source of the allegations with the family in question. They confirmed they purchased the horse from Metcalf for $5,000. After their discovery they attempted to reach Metcalf who then "ghosted" them. They claim he later answered one of their calls, but only threating to call the police for harassment. They said they briefly spoke to a Jefferson County Sheriff's deputy, but ultimately just gave up pursuing the issue with Metcalf.
The family then detailed the spending of another approximately $7,500 over 9-months with a trainer to work with the horse multiple times each week, hoping to have progress that would allow them to use the horse. At the request of the family on a bona fide fear for their own safety, their names are being withheld.
While Hall indicated that he thought Metcalf had "…promise and potential to be a real asset to equestrians by doing good business, he decided to go for the quick buck. I don't wish him any ill will, but I don't want to see others getting taken advantage of either." said Hall. When asked what he'd tell others looking to buy from Metcalf, "Avoid at all costs. He preys on those that don't know better and haven't heard of him." Hall further went on to confirm that Metcalf has also been involved in the export of horses for slaughter, another allegation repeatedly made by others across social media.
Multiple posts over the last couple of years show numerous claims about Metcalf, including on the "Oregon Horse Buyer Beware" Facebook group. "Royce Bisio [an alias used by Phillip Metcalf] bought the horse under false pretenses last fall." said one of the posts. "Lied about everything this horse knows and then deleted his ad once called out on it. He is a horse flipper who takes horses to auction regularly, often by lying to owners".
We reached out early in our investigation to Mr. Metcalf requesting information about his event. He provided little comment but indicated he would email us information shortly after a "new website" for the event was up and going. He did state that he his business was "fully licensed and insured", a claim that is questionable considering the statement from the Corporations Division, at least in Oregon.
Metcalf further claimed that Facebook was "glitching" and not allowing certain updates to be posted. A post made a few days before our story also said he was working on the website, but as of publishing it appears that post was removed from the page. We reached back out to Mr. Metcalf seeking comment on the many allegations and have not heard back before initial publishing.
Following the initial release of this story, Phillip Metcalf contacted NW Horse Report, going on at length claiming he was being "defamed" and "bullied by people who have bad reps themselves". Metcalf further said NW Horse Report was "lying in its reporting", going on at length. "My business is licensed, you better [expiative removed] check that, you probably not spelling it right." said Metcalf. When it was explained that our investigation involved speaking with the Oregon Secretary of State, he said: "they aren't looking it up right either, I'll send you the damn paper in my wallet that will prove it."
Metcalf has yet to provide any documentation he indicated would contradict the State's data about his business. When asked if he could provide the actual registry number so as to avoid any possible confusion, he refused to disclose it.
Metcalf also said he didn't have to have the horse sale permit until 30-days before the sale, something that NW Horse Report had not previously made mention of. It was determined that the Oregon Department of Agriculture would require Metcalf to obtain a "One Day Horse Sale License". Among the requirements is an application and $25 license fee, a $25,000 minimum bond or irrevocable letter of credit, facility inspection by ODA, and a deputy state veterinarian employed by the licensee must also present on the sale day.
Metcalf further went on to claim that he has yet to solicit and monies from those wanting to consign their horses. Despite having his own posts that do solicit money and entries being brought to his attention, he simply responded saying "I haven't gotten any money yet, so it's not soliciting." He further went on to say: "I'm still going to have this sale and it's going to be a great family friendly environment, the other stuff is just a bunch of [expiative removed]".
Metcalf further claimed the event was actually going to be an auction, having a "legitimate auctioneer coming". When asked who the auctioneer was: "I'm not going to say, it's none of your business." remarked Metcalf. This raised further confusion as to the event being a straight forward consignment sale or an bidding auction, which continues to be unclear with the latest rounds of posts by Metcalf on social media.
Metcalf initially disputed our reports about his outstanding warrants, but eventually admitted that one of the warrants was due to classes related to his DUI being cancelled from COVID. "the sheriffs said I didn't need to worry about it until after this COVID stuff is over." said Metcalf. When asked if he intended on reporting to law enforcement about the warrant, Metcalf said "oh yeah, I'm going to call them right now and clear this all up."
---
This story was updated after it's original publication to include details of a response from Metcalf following the initial story.