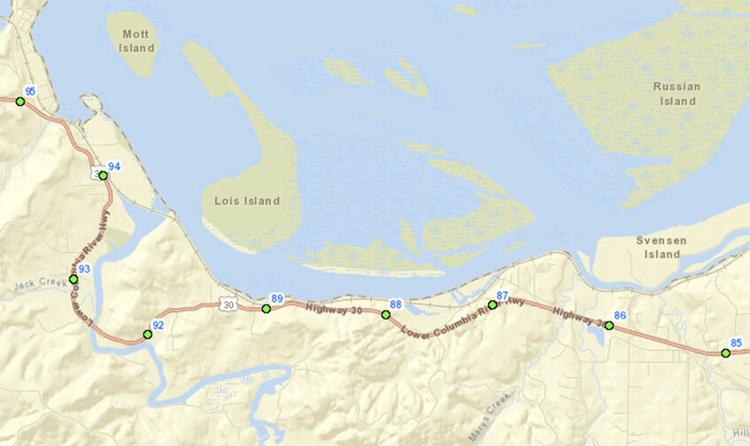 Earlier today there was a report of a horse falling off of a trailer in Clatsop County, Oregon, just outside of the town of Astoria in the northwest corner of the state. Initial reports say the driver and assumed owners of the horse were not immediately aware the horse had fell out of the trailer. The horse fell off the trailer while westbound near milepost 87, located on a curve that is well known to local residents.
Social media posts from witnesses said the horse appeared to be a white and black spotted appaloosa. Other witnesses stated that a veterinarian was promptly sent out to euthanize the horse.
A short grainy video circulating on social media did confirm that an ODOT official had responded to the scene. The Clatsop County Sheriff's Office indicated that Oregon State Police was handled the call. Witnesses stated that the driver did return to the scene after the horrific discovery.
The cause of the accident or any other additional details were not immediately available. Officials with ODOT and the Oregon State Police have not yet responded to any requests for information.