A horse neglect case with a trial that ended abruptly last Thursday resulted in the State's prosecutor offering a reduction to a violation instead of the possibility of a criminal conviction– an exchange for a guilty plea– all due to multiple witnesses for the State ignoring subpoenas to testify.
Christopher Alan Smith, 42, was charged with Animal Neglect in the Second Degree in Marion County, Oregon, following a May 2018 investigation by the Salem Police Department. The State and other involved equestrians, including the women who leased pasture for Smith's horse for about a month, alleged that Smith failed to provided the appropriate care for his horse due to a case of "neglected hoof care".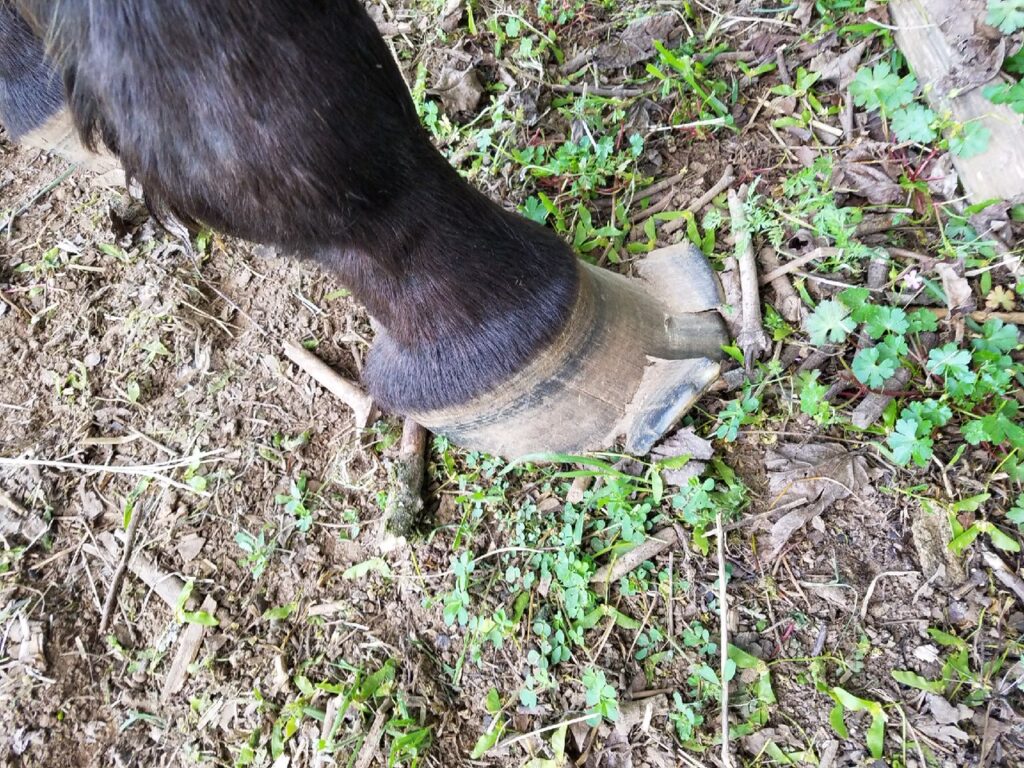 Smith has previously been charged in Oregon with other felony crimes, including for failure to register as a sex offender, a charge that was later dismissed by the State after Smith was taken into federal custody. It was unclear if his federal custody was related to sex related crimes.
The Salem woman who leased the pasture, Mariesa Stombaugh, ended up being the only witness to testify before the State's case fell apart when multiple witnesses failed to show for court. The Marion County District Attorney's Office had the case handled by an outside deputy district attorney, Jacob Kamins.
Kamins is the State's special animal cruelty prosecutor who often handles many of the serious cases of animal neglect across the State. He is the same prosecutor currently handling another case involving 55 felony counts of animal brought against the owner of Silver Oaks Saddlebreds in Carlton, Oregon.
During the start of the short lived trial, Smith's court appointed attorney appeared to imply that Stombaugh was at fault based on a provision of their pasture lease contact authorizing Stombaugh to provide emergency care for the horse. Stombaugh explained that she did not live on-site, but also detailed how her and others did indeed intervene despite repeated excuses and lack of action by Smith.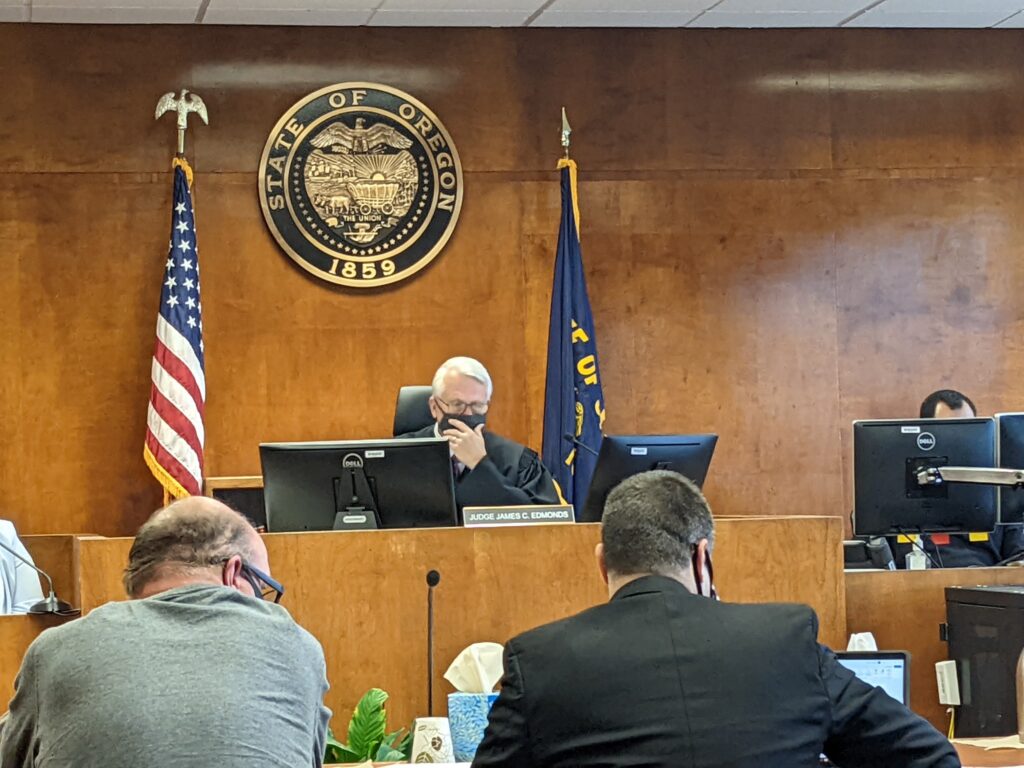 The horse later was turned over into the care of the Oregon Horse Rescue (OHR), a Eugene based non-profit. Police reports detailed that Smith had contacted the rescue after police had got involved and issued a warrant for his arrest. Court testimony seemed to also indicate that Stombaugh and an individual living next to the pasture having called the rescue as well. Police detailed that Smith authorized the horse to be moved and was permitted to do so after consulting with the District Attorney's Office at the time.
Neither Smith or OHR confirmed with NW Horse Report if Smith ever officially surrender or transferred ownership of the horse. The horse apparently died in an accident while in the custody of OHR in early 2019 in an unrelated incident. When asked prior to trial about the status of the horse, David Kelly with OHR stated he couldn't comment.
Kelly, a well known former City of Eugene Councilor who represented Ward 3– which covers the University of Oregon area– is not new to news attention in the Eugene area. He served 3 terms as councilor from 1998 through the start of 2007.
He also gained some attention in the summer of 2018 after the Eugene Weekly revealed that a Wisconsin circuit court judge issued a $4.5 million dollar civil forfeiture against Kelly and his Wisconsin-based business, "Atomic Glass", over what the Wisconsin DOJ alleged was the illegal sale of synthetic marijuana labeled as "potpourri" and "incense" between 2011 and 2016. At the time Kelly called the suit "frivolous and vindictive."
In May of 2015 the Register-Guard of Eugene reported that Kelly's wife Jane was suing the city and two polices offers over tickets for tinted-windows in US District Court.
Kelly and his wife both appear to dedicate most of their time and effort into OHR which focuses on helping, healing, and re-homing at-risk horses. OHR has a 2021 Silver Transparency rating from non-profit accountability organization GuideStar. Kelly was present and ready to testify in the case, but was not the individual with OHR who picked up the horse in Salem in May of 2018.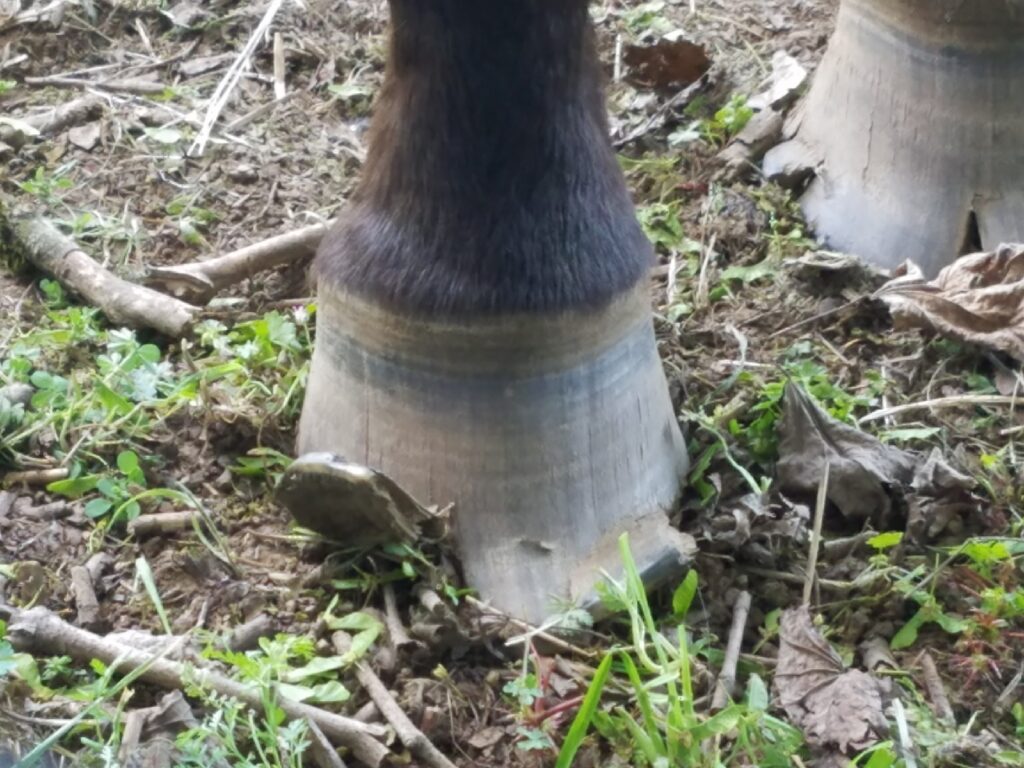 In a post-trial interview with NW Horse Report, Kamins explained that the State had to prove their case "beyond a reasonable doubt", explaining how this is an example of how witnesses and their attendance are a key component to our criminal justice system. He expressed that he didn't feel it was possible given the circumstances and felt it was best to at least get a plea on a violation in lieu of a possible acquittal.
Kamins further explained that two most important witnesses for the State did not appear, despite subpoenas to do so. The two witnesses were reported to have been a Eugene area farrier who provided care at OHR, as well as a former volunteer for the rescue. He went on to say that the case he was bringing on behalf of the State "was strong" and was disappointed by the outcome.
Smith's other charges include theft in the first degree and computer crime, which Smith was sentenced to last month, pleading guilty on the theft charges for a dismissal of the computer crime charges. He was also convicted with felony theft in February of this year and sentenced in September.
In 2015 Smith was arrested after being a reported "fugitive from Tennessee". That state later decided to drop it's request for extradition. NW Horse Report had not determined the origin of the convictions that would have required his sex offender registration, but they appear to be federal or charges from another state.
Smith declined to make any comment to NW Horse Report after his trial was ended by mid-day.
Despite the outcome, Kamins also expressed gratitude to all of the individuals involved in the case, including officers from the Salem Police Department who don't usually come across cases involving horses within city limits. Cases of neglect involving horses are much more likely to be handled by county or state law enforcement.