Clackamas, Ore. – The then-minor victim in a case of alleged sexual misconduct against a USHJA Trainer's staffer who was recently suspended by the US Center for SafeSport has made her first public statement in an exclusive interview with NW Horse Report.
The staffer was identified by SafeSport last month as Harrison Joseph Brown, 25, who worked alongside USEF certified trainer Jill McGrady, 44, at her business Quiet Rein Riding School, a hunter jumper training facility that primarily trains young women in the Olympic sport.
According to numerous sources who spoke with NW Horse Report, Brown and McGrady were also allegedly dating and engaged in an affair. While both Brown and McGrady have not made any comment, several proponents defending Brown & and McGrady– including Brown's own father– deny the allegations.
According to public court documents, McGrady had separated from her husband last year and was involved in a 9-month divorce proceeding that was finalized last week. The proceedings originally appeared to be heading for a trial last month until a stipulated judgment between the parties was recently filed.

The divorce petition filed by Jill McGrady last August in Clackamas County Circuit Court also confirmed allegations by numerous sources that Jill McGrady has also been living together with the Browns at a residence in Happy Valley owned by Harrison Brown's father, which was confirmed by Pamplin Media Group through county property records.
The recent stipulated judgment in the dissolution of marriage document again listed the same address for McGrady last week, confirming McGrady continues to reside with Brown and his father as the investigations continue.
After SafeSport's interim suspension was made public, the purported victim was then shockingly identified as McGrady's now estranged daughter Kaylyn McGrady, now 20.
As has been common with many cases of alleged sexual misconduct against minors in the hunter-jumper sport, the younger McGrady has already been faced with a swift rebuke from adamant supporters of Brown and the senior McGrady, including Brown's own father– actions which are further detailed later in this story.
Four separate individuals who would only speak to NW Horse Report on the condition of anonymity out of fear of retribution, also reported that Harrison Brown and McGrady were seen out in public together shortly following the notice of suspension and requests for comment from NW Horse Report from both Brown and McGrady.
Kaylyn McGrady breaks silence on allegations & SafeSport investigation
Kaylyn McGrady recently spoke exclusively with NW Horse Report to tell her story following the announcement by SafeSport. For the purpose of this segment, we will refer to her by first name only.
During the interview, Kaylyn went on with expressing much appreciation for those supporting her and other victims of sexual misconduct, within and outside the equestrian community. NW Horse Report's interview didn't get into any specifics with Kaylyn regarding the alleged conduct itself, as investigations were ongoing.
Kaylyn explained that her equestrian background started when she was very young, mostly due to her mother's background going from working for Safeway to eventually becoming an equestrian professional.
"I turned 18 just around the time COVID hit, so I started working professionally for my mom and the original plan was to work for her and eventually take over the business until everything obviously changed. So then I went to work for Imagination Lane starting last July. It's full-time for me, but I'm also a full-time student and working on a transfer degree so that I can finish at a 4-year and get my business management degree." she said.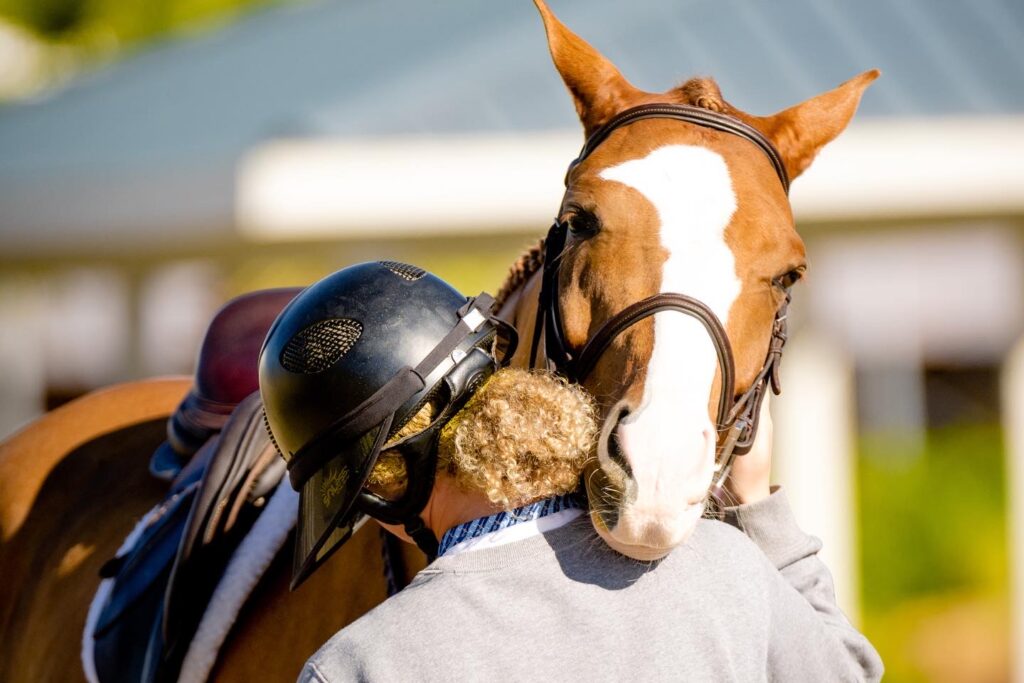 Kaylyn's initial report to investigators with the US Center for SafeSport about Brown took place in the early summer of 2022 just prior to then taking on a new role with equestrian training facility Imagination Lane as an assistant trainer.
"When it first all happened the aftermath of everything was pretty rough. Luckily I had my roommate– she's been amazing and basically like my sister and is also in the equestrian world. My dad was like right there with me through everything, so between those two I got a lot of help, and are still helping me out today." said Kaylyn.
When asked how that support has helped her cope with everything since coming forward, "I'm doing better with the support and everything, but like most things, there are good days and bad days, and there are things that'll come up and get me into a bit of tizzy. Between my friends, my dad, and even my boyfriend– it's been nice having them stand behind me."
"Kendall & Nicole and all of the staff at Imagination Lane have been so supportive as well, providing a safe and supportive work environment," remarked Kaylyn.
The questions eventually turned to ask how Harrison Brown had come into the picture with the McGradys.
"Harrison had a younger sister who I believe still rides and even works out at Quiet Rein, and then eventually he started coming around the barn and going to shows, eventually being hired by my mother," said Kaylyn, going on to explain that she thought Harrison was hired around late 2019, and quickly had a close relationship with her mother.
"I did make the initial complaint… I have been working with SafeSport and the investigation, they've been great," she responded.
"I am more than willing to particulate in any investigation that may be brought about."
We then asked what led her to ultimately come forward with the allegations against Harrison Brown.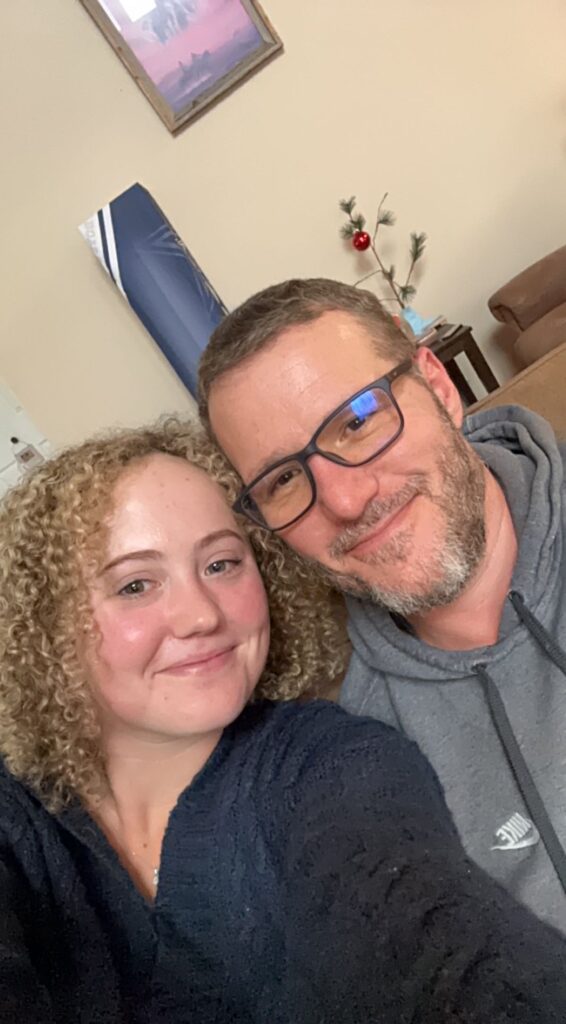 "At first, I'm not going to lie, I was absolutely terrified to come forward. I didn't know what it meant, I didn't know what I was getting into, so I just kinda pushed it to the side."
"It wasn't until this last year when several girls that were training with us expressed how much they looked up to me, respected me, and all these things… and then one day I just realized that these girls were all my age when things happened to me and I felt like I wanted and needed to do my part to ensure this kind of things didn't happen to them, because it's awful, and nobody deserves to go through that," explained Kaylyn.
"I just wanted to do what I could so that not only just those kids, but minor athletes, in general, were safe from this sort of environment."
Kaylyn was asked how she handled the environment she was in over a couple of years while Brown continued to be employed by her mother and Quiet Rein, all while finishing high school and working that transition to being an adult.
While appearing emotional Kaylyn went on to explain, "It was not easy for sure, after all of this happened my mental health really started to decline, and as soon as [Brown] came into our lives there was a lot of stress that was happening between all of our relationships between the three of us, and being an only child my mom and my dad are really all I had, they were my family."
"I really started to feel I was alone and nobody really understood what was happening, because I really didn't tell anyone about it and didn't know really what to do."
We asked Kaylyn how she felt about how everything unfolded with her own mother in this entire ordeal, including the fact that her mother was still standing by Brown following the public notice of Brown's suspension.
"I did hope that once I came forward that my mom would have been more supportive, but unfortunately it worked out the way that it did," said Kaylyn.
"I do wish there was a way my mom and I could reconnect and work things out, because my mom is my mom, and family is family, and I'll always have a love for her. I do love her, I still love her, and I just hope for things to work out eventually."
NW Horse Report also spoke with Kaylyn's attorney Russell Prince regarding what they felt were part of the failures in Kaylyn's case.
"The saddest reality to this whole situation is Kaylyn's first line of defense was her mother, and her mother was the first person she went to," said Prince.
The allegations have also raised serious questions as to the alleged conduct of Jill McGrady herself given her obligation to report such alleged conduct under USEF and SafeSport requirements, let alone the fact it was her own daughter.
Kaylyn also went on to detail coming forward to her mother initially, "I was basically saying he did this to me, and I knew she was going to have a hard time handling it, and honestly that's another reason I waited so long to do anything because I cared for her and wanted to make sure my mom was okay."
"When I did come forward to her she was the first person I told who could do anything about it, and having her not take the action she needed to was pretty heartbreaking for me, it definitely broke a lot of trust for me," she explained, albeit emotionally.
In coming forward, Kaylyn also expressed her fear of facing similar personal and often vicious attacks endured by Maggie Kehring, the then minor who was the alleged victim of 2012 FEI World Champion equestrian Rich Fellers who is also from Clackamas County, Oregon.
Brown's father retaliates with an "anonymous tip" on unrelated allegations causing police response to victim's workplace
Following NW Horse Report initially breaking the story regarding Brown's US SafeSport suspension, the story was covered and referenced by Pamplin Media Group as part of a March 9th article titled "Why are so many Clackamas County equestrians alleged with sexual abuse?"
This led Brown's own father Bob Brown to contact Pamplin Media Group, claiming that SafeSport suspends its members without investigation.
Bob Brown also seemed to imply in an email to Pamplin Media Group that both Kaylyn McGrady, as well as other victims of alleged abuses by equestrian professionals, were not credible.
"You might also consider looking into some of these women that make these reports," Brown said.
He also made allegations against Kaylyn McGrady for underage drinking as a means to question credibility, pointing to records with the Clackamas County Sheriff's Office as evidence to support his claim when requested by Pamplin Media Group.
Kaylyn also stated that in August of 2022, she was contacted by a Clackamas County Sheriff's Deputy who claimed they received an anonymous tip on the allegations. She also detailed how the deputy even went to her new workplace, Imagination Lane, and spoke with an official for the company that leases the facility to Kaylyn's employer on a day that she was off work.
NW Horse Report and Pamplin Media Group later worked to obtain the records Bob Brown implied existed, only to shockingly discover the records were from Bob Brown's own "anonymous" report made to Clackamas County Sheriff's Office in an apparent effort of retaliation against Kaylyn McGrady.
"In the case of Harrison Brown, the accuser made the report of alleged abuse in June 2022 and safe sport took no action until January 2023. Safe sport clearly did not feel he was a threat to the equestrian community." Bob Brown told Pamplin Media Group.
Officials with SafeSport provided earlier statements to NW Horse Report that the suspension of Harrison Brown took place after an initial investigation– explaining why the younger Brown was not immediately suspended in June.
Some proponents for SafeSport's investigative efforts claimed that the organization does not issue any public suspensions until an initial investigation has been conducted and evidence obtained, but that such investigations are generally expanded upon by the agency and/or criminal investigations by law enforcement.
Bob Brown then went on regarding his allegation that Kaylyn McGrady had been engaged in underage drinking at several Clackamas County establishments and had a fake ID. When Pamplin Media Group told Bob Brown that it would consider following up if he could point to any sourcing to confirm such allegations, he then responded with additional information.
"As to the accusations that the accuser has illegally obtained alcohol and provided alcohol to other minors could be verified by checking reports with Clackamas County Sheriff's office…" Bob Brown remarked.
When NW Horse Report later asked Kaylyn about such allegations, she did admit that she had previously been in some such establishments, and like many young adults, has consumed alcohol– but in these circumstances her mother Jill McGrady and Bob Brown were present.
Kaylyn later told NW Horse Report that she felt both "shocked and intimidated" by having law enforcement show up unannounced at her workplace and questioning a manager on her day off, especially based on what she was told was an "anonymous tip". She also explained a brief phone call she eventually received from a deputy who only indicated that she should not be drinking underage and to be safe.
NW Horse Report was able to confirm the communications were from the correct Bob Brown based upon his use of his company email for his business, Bob Brown Realty.
Bob Brown Realty had been a regular commercial sponsor of events held by McGrady's Quiet Rein Riding School and by a non-profit called Leg Up Northwest, a 501(c)(3) which was founded by McGrady who currently serves as the group's president.
Pamplin Media Group and NW Horse Report then worked to obtain records from the Clackamas County Sheriff's Office regarding the allegations made by Bob Brown. Initially, the request for records was denied due to a "case with the DA's office.".
The District Attorney's Office then told Pamplin Media Group that it also would not release the records for the same reasons as it "appears to be in reference to a child abuse or child sexual abuse" case.
This response in itself ultimately helped confirm the existence of an ongoing criminal investigation involving Harrison Brown, although no details were provided.
After NW Horse Report and Pamplin Media Group provided further clarification on the nature of the request as being related to a separate matter that should not be part of the referenced criminal case, a subsequent review by the District Attorney's Office eventually led to the records being released.
The records included a dispatch log and a recording of a phone call with a dispatcher on the individual who made the complaint.
That's when NW Horse Report promptly discovered that the caller and complainant was actually Bob Brown himself, despite him never making any indication in his statement to Pamplin Media Group that he was the person behind the very "records" he claimed would support his allegations.
The dispatch log also then confirmed that the call was made within a couple of weeks, if not days, following the US Center for SafeSport notifying Harrison Brown of its own investigation. It was unclear if the Browns were aware of a separate and confirmed criminal investigation being conducted by law enforcement that started around that time.
The records contained no additional evidence or statements beyond a repeat of Bob Brown's allegations made to Pamplin Media Group.
The log also confirmed that a deputy did respond to Kaylyn's workplace. It additionally showed the deputy spent nearly an hour and a half of time on the call, having been dispatched immediately after Bob Brown contacted police dispatch.
After NW Horse Report revealed its findings to Kaylyn McGrady that Bob Brown was the complainant, she expressed that she felt it was an obvious effort by the Browns to intimidate her, especially considering the ability to cause the police response to her then-new place of employment and having finally gone public with the allegations against the younger Brown.
The action potentially raises questions related to a civil action under a not well-known Oregon law listed as ORS 30.845 titled "Action against person who summons police with improper intent". One of the listed elements is causing a police officer to arrive at a location to contact another person with the intent to: "Cause the other person to feel harassed, humiliated or embarrassed;"
During the phone call, Bob Brown provided his information to the dispatcher but implied he wanted to be left out of the report. Bob Brown was also told a deputy would contact him. Bob Brown also made no mention of the ongoing investigation into his son Harrison. The dispatcher eventually informed Bob Brown that an officer would contact him.
NW Horse Report is now working to uncover any potential recordings from body-worn cameras that would have captured the deputy's phone call with Bob Brown.
Kaylyn also told NW Horse Report that the deputy who contacted her by phone said he was reaching out due to an "anonymous tip", despite the fact it appears the deputy spoke with Bob Brown prior. It was unclear if the deputy had any knowledge of the ongoing investigations involving Harrison Brown.
NW Horse Report did reach Bob Brown at his office weeks ago seeking comment. He initially stated he wanted to comment but would have to call us back later that same day, but ultimately did not call back. He did not return subsequent calls seeking comment.