Grants Pass – Ore. – A Grants Pass man, who has been on the run for a week from police, has finally appeared in court and was formally arrested on his outstanding warrant. Joseph LaRue, 36, was charged with 37 criminal counts in connection to allegations of animal neglect, aggravated theft, and an illegal marijuana grow, most of which are felony counts.
LaRue's wife, Danielle Brown (aka Danielle Larue), 36, is still on the run from authorities according to a statement given to NW Horse Report on Wednesday by Josephine County Sheriff Dave Daniel. Brown is facing the same criminal allegations as a co-defendant by the Josephine County District Attorney. Several other sources throughout social media alleged that the couples five kids are also unaccounted for.
LaRue appeared with his attorney during an arraignment at 1:30pm in Josephine County Circuit Court. He was taken into custody and booked on a a $250,000 bond. LaRue's brother allegedly helped post the required 10% ($25,000) bond for bail several hours later, allowing LaRue to go free.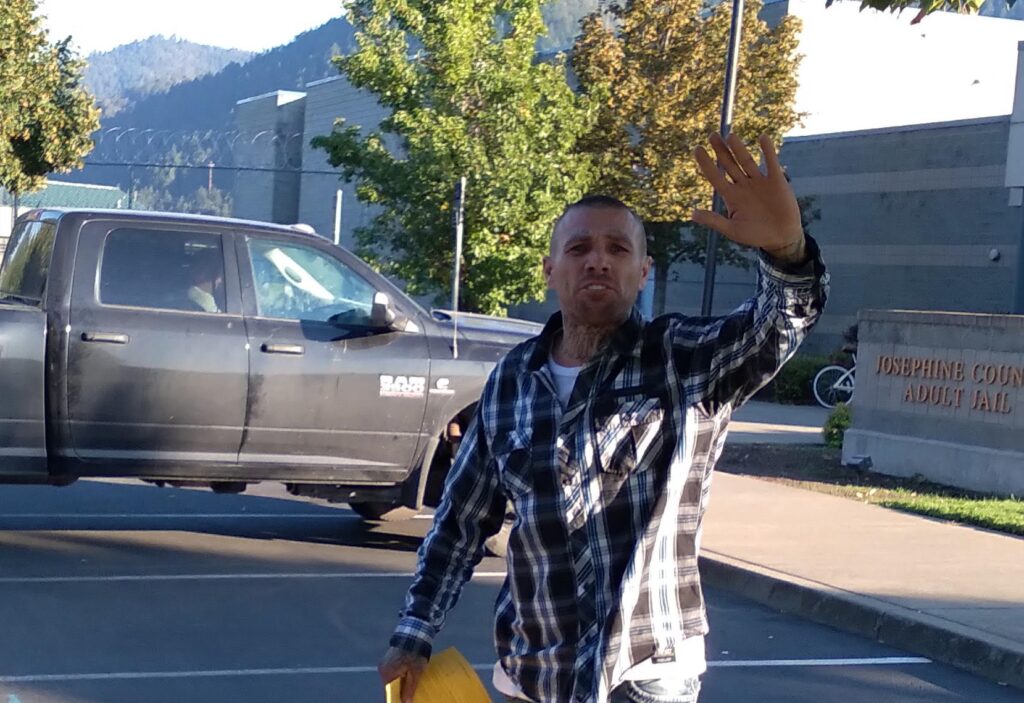 The charges stem from multiple search warrants executed last week and the week before. The first was on September 21st at LaRue and Brown's dog training and boarding business called Pawsitive K9 Solutions in Grants Pass. Investigators found 13 dogs that appeared severely neglected, most or all having no food or water.
The second search warrant was executed on September 26th at their personal residence in Selma. There detectives found more dead animals, including a horse, along with more dogs, chickens, and another horse that appeared to have been neglected.
Several sources indicated there were multiple altercations between police and citizens before and after LaRue was released, including claims LaRue was threating to sue and cause harm to local animal rights advocates who were outside the jail. It was also reported that LaRue's brother may have been in an altercation and/or contact with several law enforcement officers outside the jail just before LaRue was released.
LaRue is seen smiling and waving to those filming outside the jail upon his release. He is due back in court October 12th at 1:30pm, at which point a formal indictment is due to the court from the district attorney.
Michael Buseman, a Eugene criminal defense attorney, is representing LaRue. Buseman's office has not returned any requests seeking comment since Monday after it was originally discovered from court records that an arraignment originally had been requested to be set for Monday, although that arraignment hearing was later cancelled.
The Josephine County Sheriff's Office asks that anyone with information concerning the whereabouts of Danielle Brown contact their office. Sheriff Dave Daniel said that anyone wishing to provide any tips and remain anonymous may due so. It was unclear if the allegations of threats and intimidation by LaRue on social media while he was on the run were considered when the Sheriff stated they would allow tipsters to remain anonymous.