This article is an update to our previous story recently published which you can access by clicking here.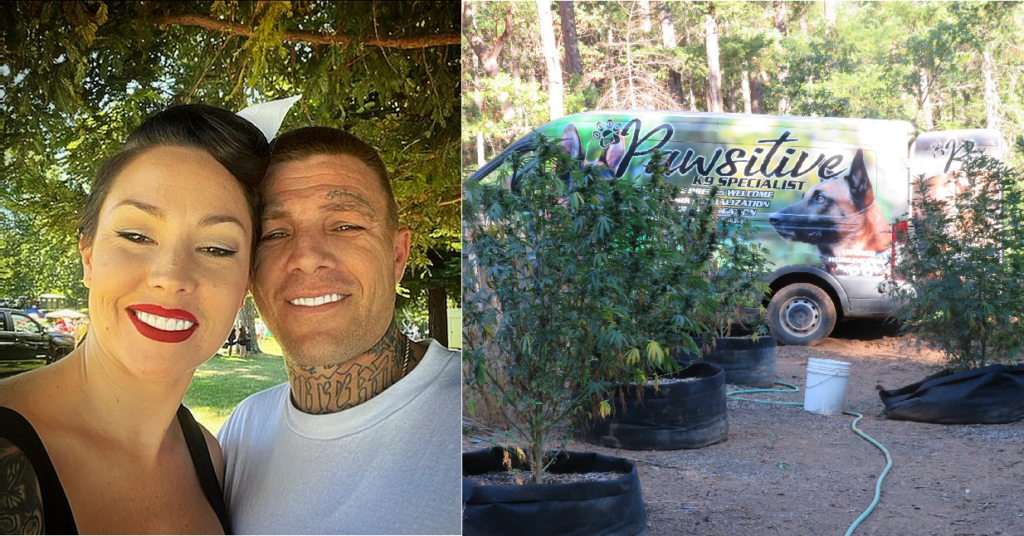 Grants Pass, Ore. – An Oregon couple who co-owned Pawsitive K9 Solutions, a dog training and boarding facility located in Grants Pass, Oregon, have has warrants issued by a Josephine County Judge with a long list of alleged felony and some misdemeanor charges. This all according to an information document obtained by NW Horse Report just hours after it was filed by a Deputy District Attorney working for DA Joshua Eastman.
The couple was also allegedly responsible for the recent death of one horse and the neglect of another that was seized at their residence on Monday when deputies executed their second search warrant. This was all in addition to the countless dogs and other animals discovered at the couple's residence. The first search warrant was executed on Wednesday, September 21st, at the location of Pawsitive K9 Solutions which is located on 6th Street in Grants Pass.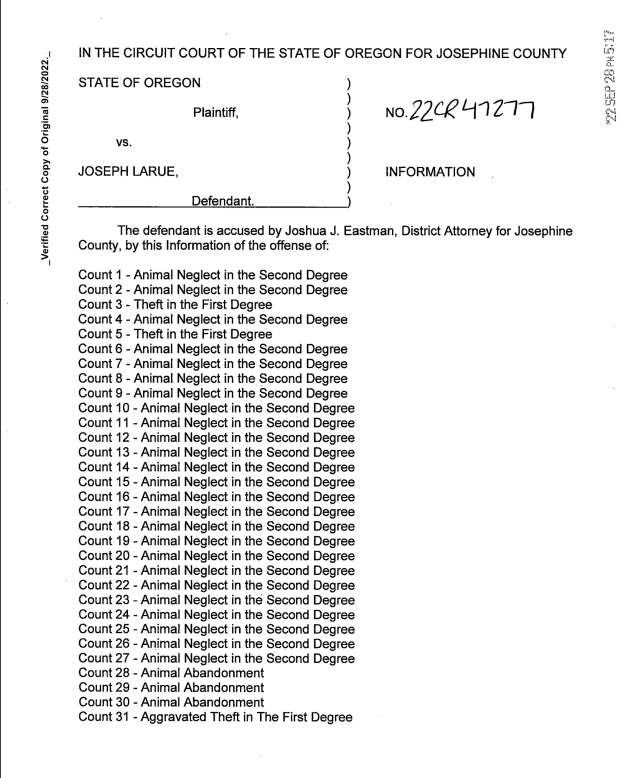 The couple, identified as Joseph LaRue and Danielle Brown, allegedly fled the area and are on the run from authorities when both their business and at least one known residence was raided by police over the last week.
The most recent search warrant was executed at the couples home in Selma, Oregon, on Monday. Rumors have indicated they may have fled to their native Humboldt County in California or perhaps Georgia. Other accounts on social media report possible sightings of the couple within the last few days around Eureka California.
The information document filed by the District Attorney's Office alleges 33 Class C Felony counts and 4 Class B Misdemeanor Counts. The charges range from 25 counts of Animal Neglect in the Second Degree (Felony), 3 counts of Theft in the First Degree (Felony), Aggravated Theft in the First Degree (Felony), Unlawful Manufacture of a Marijuana Item (more than 12 plants), Unlawful Possession of Marijuana, Unlawful Possession of Cannabinold Extract, and Unlawful Appropriation of Ground Water.
The charge of aggravated theft alleges that in January, Larue and Brown unlawfully and intentionally committed theft of money that was at least $10,000 from a single woman. The other 3 counts of theft alleged theft of $1,000 to $9,999 in each instance from 3 other individuals.
Some of the animals listed in the court filling were identified as being owned by others, apparently indicating that at least some of the dogs were owned by unsuspecting customers.
This continues to be a developing story that you can count on NW Horse Report to keep you updated on.
---
Join the conversation for this article on Facebook