Grants Pass, Ore. – A couple already facing several dozen criminal charges in connection with a case that started in September of last year have now received new charges in connection with their continued alleged illegal care of numerous animals.
As reported by NW Horse Report days ago, Joseph LaRue, 37, and his wife Danielle Brown (aka Danielle LaRue), 36, were both arrested on Tuesday morning after the execution of a search warrant. Joseph LaRue was already out on bail following his arrest in September at an arraignment hearing. Danielle LaRue continued to be a fugitive from justice with a nationwide extraditable search warrant.
New details have emerged regarding Tuesday's raid by authorities, including the involvement of federal agents with the US Marshals Service and the original search warrant tied to a stolen John Deer tractor that was on the property.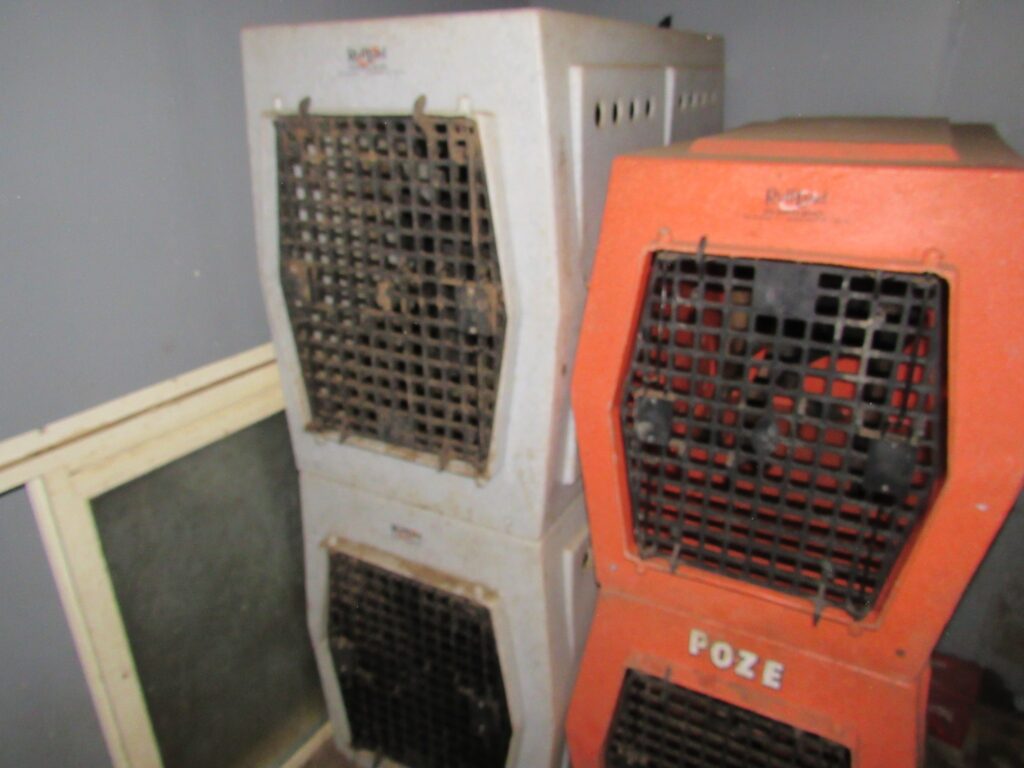 A later statement from the Josephine County Sheriff's Office stated, "While executing the search warrant, Deputies located the tractor and also discovered 10 dogs in a garage, some of which were in cages. The living conditions for the dogs did not appear to meet the requirements of 'providing minimum care' and a second search warrant was applied for and granted to seize the dogs."
The statement further indicated the animals were taken into the custody of animal control.
Jason LaRue, 38, was also arrested and as of Thursday morning appeared to have made bail. "While Deputies were still conducting their investigation, Jason Larue, the brother of Joseph Larue, arrived on scene and became hostile. After refusing to leave the property, he was taken into custody for Interfering with a Peace Officer." said the Sheriff's Office.
Jason LaRue also allegedly had a confrontation with deputies outside of the Josephine County jail on the day his brother posted bail and was released.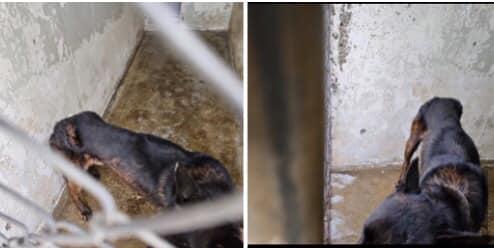 In addition to the original charges stemming from the September case, Joseph LaRue is facing new charges of felony Hindering Prosecution after trying to hide Brown in an attic on Tuesday, along with felony Unauthorized Use of a Vehicle, and two counts of Animal Neglect in the Second Degree.
Joseph LaRue and Danielle Brown remain in custody as of Thursday morning, March 30th. According to court records, Brown's bail was set at $250,000 which requires $25,000 to be posted for release.
Joseph LaRue's bail was also raised following his arraignment on Tuesday to $375,000. He was originally out on bail following his September arrest after posting $25,000 which is 10% of his original $250,000 bail.
While JCSO previously only indicated the location was on S Caves Ave in Junction city, the property was identified by NW Horse Report as 230 S Caves Ave in Cave Junction after a follow-up from a tip from a local source. Property records show it is owned by a Vance Watters. It is unclear if Watters was aware of the charges against Brown and LaRue or knew that Brown had an active warrant for her arrest and was residing at the property. He could not be reached for comment.
Details surrounding Brown's 16-year-old daughter who she had shared custody with her ex-husband and had allegedly been with Brown while she was on the run were also not immediately available. Details surrounding the couple's own two children were also not available.
Sources familiar with the efforts of the Josephine County Animal Shelter also indicated that while all the animals are receiving plenty of care, the shelter's "resources have been stretched". Those interested in helping the shelter can make monetary or needed item donations. Information can be found online at: https://www.jocoshelter.com/donate
This continues to be a developing story that you can count on NW Horse Report to keep you updated on.