Portland, Ore. – Internationally known Olympic Equestrian Rich Fellers is expected to take a plea deal as part of a global settlement with both State and Federal prosecutors– according to court documents and records obtained by NW Horse Report.
Fellers was the 2012 Rolex/FEI World Cup Jumping winner for the Olympics.
The discovery, first reported here by NW Horse Report, comes after obtaining audio from a hearing in Fellers' criminal case where his attorney and a Washington County prosecutor were speaking in court about a proposed global settlement being coordinated with prosecutors for the US Attorney's Office in Oregon.
Details regarding the plea deal are still unknown. Washington County Deputy District Attorney Rayney Meisel had previously spoken with NW Horse Report but would not comment about any specifics.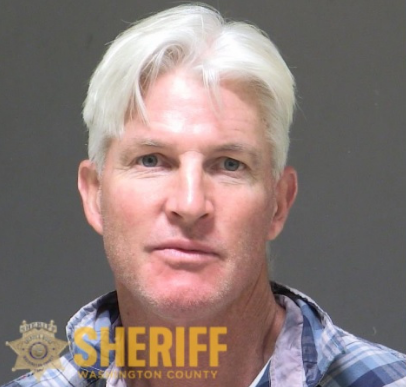 Meisel did confirm that a resolution and global settlement was underway in coordination with the US Attorney's Office for the District of Oregon and the defense counsel.
She also expressed that State was hopeful to come to a resolution of the case in a short time, in particular for the victim.
Numerous attempts seeking comment from the US Attorney's Office in Portland went without response, although it's standard practice for most US Attorneys to speak solely through their legal fillings.
Fellers has been facing charges in Oregon on four counts of felony sex abuse stemming from an investigation into his sexual relations with a then 17-year-old student. The case also sparked significant attention on Oregon's Clackamas County equestrian and hunter-jumper community which remains embroiled in scandals.
Former Oregon Congressman Kurt Schrader– who is also an equestrian– recently expressed his disappointment with numerous abuse reports involving Fellers and other equestrian trainers and staffers over the last couple of years.
A trial for Fellers had originally been scheduled for October last year, eventually being delayed several times. It did appear the trial was about to be underway this last month until motions filed shed light on efforts by Fellers to secure a plea deal.
Countless individuals had also relentlessly attacked SafeSport over their investigation, with some going so far as engaging in sometimes relentless personal attacks against Fellers' victim Maggie Kehring.
A 2022 special "How An Elite Sport Plagued by Sex Abuse Turned on Itself" from Bloomberg Businessweek detailed the divide within the hunter-jumper community on the US Center for SafeSport, as well as background on Kehring's ordeal.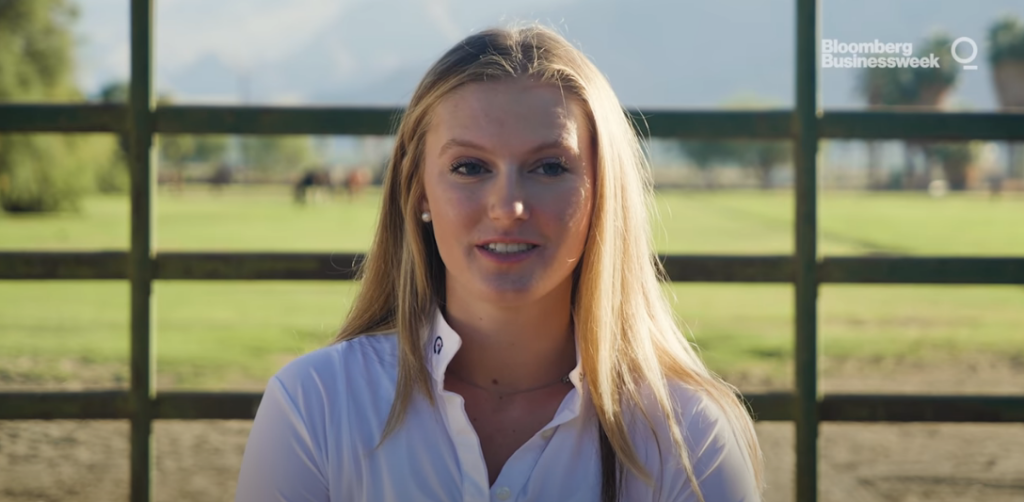 While Fellers had not yet been charged by federal prosecutors, past details on the involvement of agents from the FBI in assisting local law enforcement gave clues the disgraced equestrian could also be charged federally.
The investigation into Fellers was prompted after over a dozen reports were made to the US Center for SafeSport about the relationship between Fellers' and Kehring, which then suspended Fellers in February of 2021 after Kehring eventually consented to the investigation. Fellers was then arrested by detectives from Tualatin Police Department in June of 2021 after SafeSport provided initial details to law enforcement.
Fellers' son Christopher had also been suspended by the US Center for Safesport for alleged misconduct, reportedly for conduct that was not related to the case against the elder Fellers. The conduct included allegations of an intimate relationship involving a power imbalance; abuse of process; failure to report; and physical misconduct.
NW Horse Report also obtained newly filed court documents filed on Monday that included a petition for dissolution of marriage by Fellers' wife who has also retained Magolin Family Law.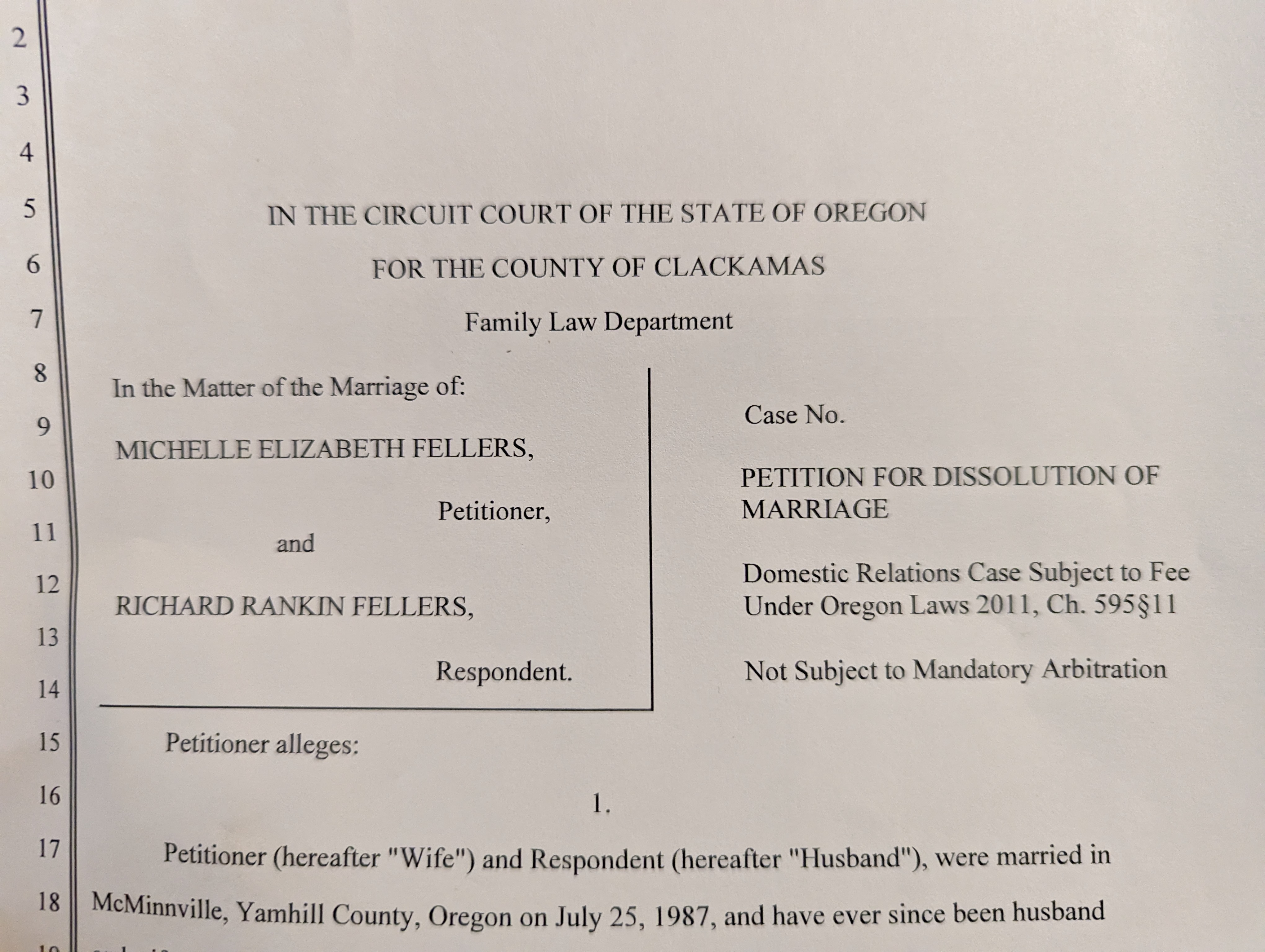 The petition cited, "Irreconcilable differences between the parties [having] caused the irremediable breakdown of their marriage."
It was also revealed during the investigation into Fellers that the relationship between him and Kehring was actually uncovered in a quite public spectacle after Fellers' own wife caught her husband and Kehring during a horseshow in Michigan in 2020.
Shelly Fellers appeared to stand by her husband over the last couple of years throughout the course of the investigation and case against him; to the extent that she also faced allegations that resulted in her 6-year suspension from Safesport for abuse of process, retaliation, and failure to report.
The court documents further confirmed that the Fellers' have both continued to reside on the property where their business was located, a business which Christopher Fellers' later took over and changed the name to Genesis Sporthorses.
NW Horse Report could not confirm if other minors continued to train at the property following the elder Fellers' SafeSport suspension and arrest.
Oregon Secretary of State records however showed Fellers' wife as the only listed owner of the business by April of 2022.
Attorneys for both the Fellers, as well as Kehring, could not be reached for comment prior to press time. This story will be updated if any statements are released within the coming days.
This is a developing story that you can count on NW Horse Report to keep you updated on.
Updated at 9:38am on 4/1 – A correction was made that the allegations and suspension of Christopher Fellers by SafeSport was for conduct not connected to his father's case. The error was that it originally said "was" instead of "was not".