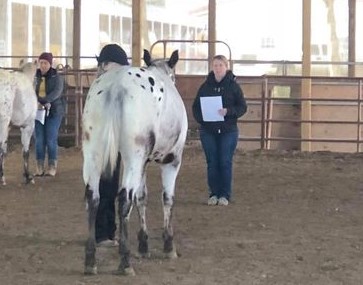 An equestrian coach with Oregon City High School has finally settled with the Oregon Government Ethics Commission after finding her guilty of four separate violations under Oregon ethics laws. Concluding the nearly year-long investigation, Angie Wacker, the OCHS equestrian coach since 2014, a "Final Stipulated Order" was accepted by the Commission on April 30th. She and other district officials are still part of other ongoing probes, including one from the Oregon Department of Education.
In the order with the OGEC, Wacker agrees to settle with the State agency, waiving any future right to a contested case hearing or judicial review. Wacker faced a maximum of $20,000 in civil penalties, $5,000 per violation. She additionally could have been ordered to "pay a monetary forfeiture equal to twice the amount of financial gain…". The order went on saying: "By entering into this Stipulated Final Order, Angie Wacker will not pay a forfeiture, as authorized by ORS 244.360."
"The Commission contend[ed] that results of the investigation, if submitted through exhibits and testimony at a contested case hearing, would establish a preponderance of evidence in support of a post-hearing order to find two violations of ORS 244.040(1) and two violations of ORS 244.120(1)(c)." an except from the order. Those violations were for Conflicts of Interest and Use of Official Position for Financial Gain.
The first story about Wacker and the ethics violations was broke by Oregon City News in early February. Shortly after NW Horse Report ran a similar story which also brought to light reports of alleged check fraud.
The commission had also determined that Wacker operated her business, Wacker Performance Horses, without being unregistered for over a decade with the State of Oregon. The business was formally registered by Wackers husband shortly after the OGEC started its investigation.
Wacker's primary defense for her actions was positioned around following all of the OHSET guidelines for equestrian coaches. OHSET's Executive Director, Candi Botham, told NW Horse Report and the OGEC that it would be reviewing it's own policies and guidance to ensure it was in accordance with Oregon law.
The entire affair which expanded to issues of bullying and unreported injuries has now lead to several more investigations by multiple state agencies into school district officials, including from the Oregon Department of Education and the Teacher Standards Practices Commission. The school district had also refused to provide public records to Oregon City News related to a 2019 vote to retain Wacker, prompting an order from the Clackamas County District Attorney for the release of the records.
The Oregon Government Ethics Commission then turned it's attention to the school board itself for an illegal vote that should not have been held in an executive session pertaining to keeping Wacker as a coach. It was discovered that Wacker had written most of the investigative report provided by the OCHS Athletic Director, Andy Jones, to district officials and the school board.
In the midst of Oregon City School Board elections, renewed attention to the boards previous illegal vote is prompting statements from multiple candidates and incumbent board members.
The OGEC has yet to respond to a request for comment about the final order and settlement with Wacker.