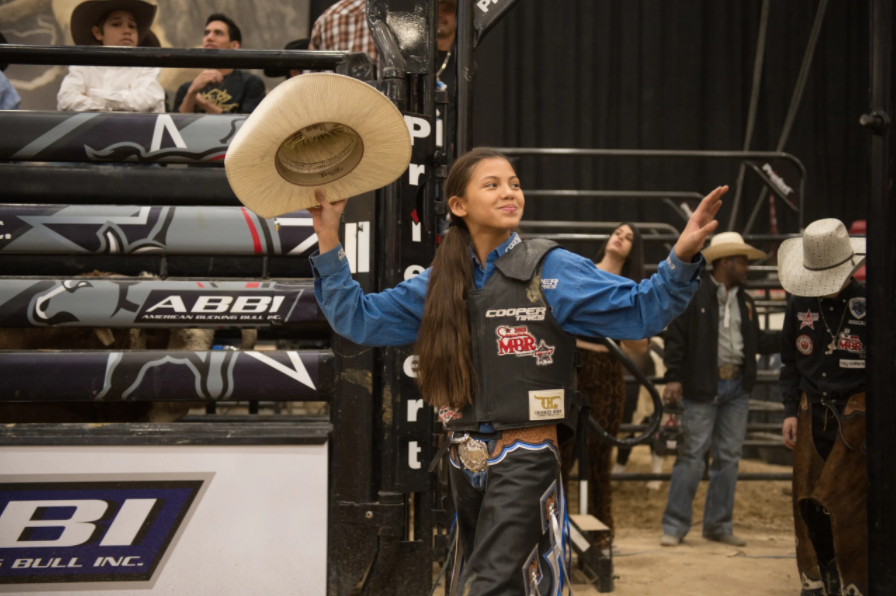 In the small town of Arlington, Oregon, is fourteen-year-old Nijiah Knight who many would never guess is rising within one of many equestrian sports, just not the one most would expect. Knight has been riding in Professional Bull Rider's events across the county. While girls may typically compete in barrel racing, pole bending, and various English-discipline equestrian sports, Knight has been following in the footsteps of her bull riding father, Andrew Knight.
While she isn't the first female to compete in a PBR event, Knight was the very first girl to ride in the Mini Bull Riders (MBR) circuit, later making history in 2020 when she was the first girl to ride a bull at Madison Square Garden, having beat all her competitors in one of the rounds. "Sometimes you feel like you're just part of the boys. Like, you don't feel any different and they just accept you. But sometimes they'll be like, 'So I can't get beat by a girl.' But, you know, you just gotta show him who's boss," Knight told OPB.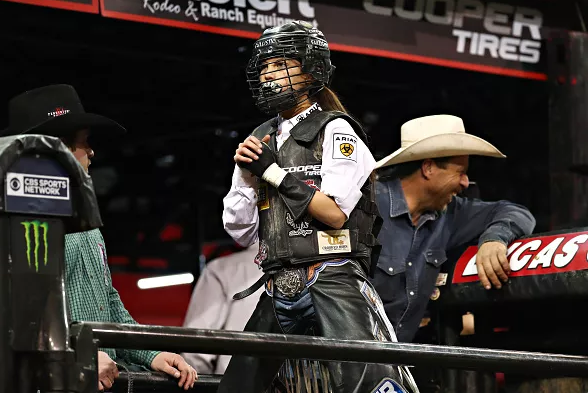 Knight, who weighs in at only about 80-pounds, finds herself riding "mini" bulls that weight about 10 times her own weight. Rodeo is a big part of life across small-town Oregon and throughout the country.
In early 2020, Knight was featured in articles from People and Vogue, and a handful of other national publications. However, the impacts from the COVID-19 pandemic had delayed her aspirations throughout the rest of 2020.
Knight ended up ranking number seven during her Madison Squad Garden competition. Knight is currently striving to compete in PBR's "Unleash the Beat" circuit. This includes many of the top bull riders from across the globe.
Knight told OPB that as an Indigenous Paiute and member of the Klamath Tribes, she hopes to represent the U.S. as part of "Team Wolves" in PBR's Global Cup, a sort of Olympics of bull riding. "There's two American teams: Team Eagles and then Team Wolves, which is the Natives. I would be part of Team Wolves because I am Native. I think that would be so cool." she went on to say.