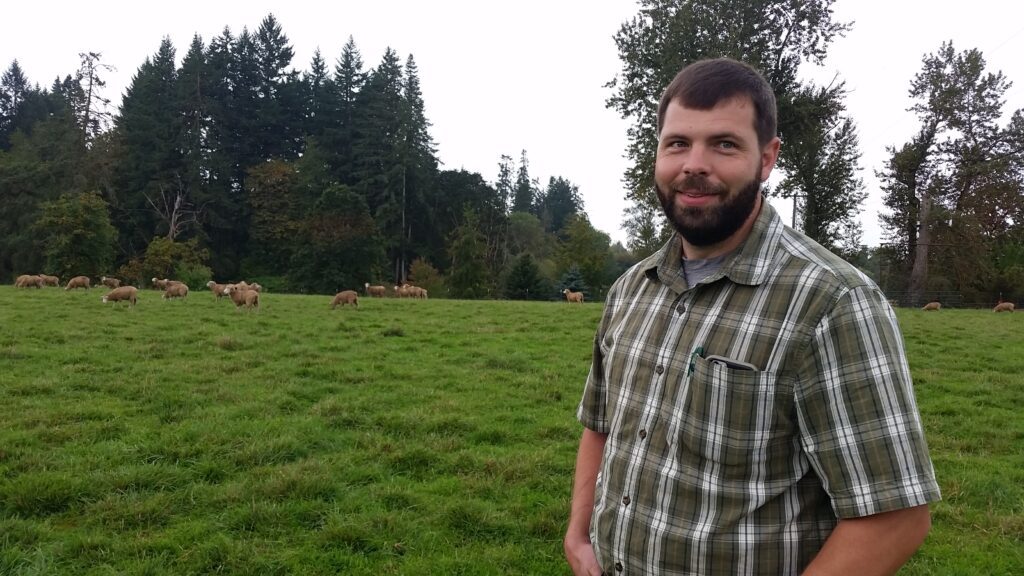 Scio, Ore. – An Oregon veterinarian will be allowed to continue his practice while on probation after accepting a plea deal in an animal neglect case involving a herd of sheep confined in unsanitary conditions.
Brian James Dietrich, 43, owner of Scio Animal Clinic, pleaded no contest Sept. 20th in Linn County Circuit Court to three counts of second-degree animal neglect and received five years of probation.
As part of the plea agreement, prosecutors dropped 27 counts of felony second-degree animal neglect, each count punishable by up to five years in prison.
As a condition of probation, Deitrich was required to report to the Linn County Jail by Sept. 29 to serve 48 hours in jail, with credit for time served. He must also serve 10 days on a county work crew.
Additionally, he was required to surrender 25 live sheep seized by Linn County and reimburse the county $3,134 for the animals' care.
Dietrich also received an extension of a previous probation sentence related to a 2021 domestic violence incident when he choked out a woman in front of a minor child. He pleaded guilty in 2022 in Linn County to felony strangulation and received 30 days in jail and three years of probation, which was extended to five years of probation as a result of his recent conviction.
While on probation for the neglect case, Dietrich may continue working as a veterinarian but otherwise may not have pets or livestock in his care except for a dog, two cats, one horse and two mules already in his possession. His practice offers services for both small and large animals including horses.
According to records published by the Oregon Veterinary Medical Examining Board, Dietrich's license to practice veterinary medicine remains active. A board representative said they could not confirm whether or not Dietrich's license is under official scrutiny as a result of the sheep neglect because any such investigation would be confidential.
The board has penalized Deitrich twice in the past for minor license violations. In 2017 he was fined $250 for prescribing antidepressants to a human through his veterinary license, and in 2018 was fined $250 for providing care to a dog without keeping a complete patient record.
Prior to owning Scio Animal Clinic, Dietrich was the owner of Abiqua Animal Clinic in his native Silverton from 2009 to 2016.
He is also the first vice president of the Oregon Sheep Growers Association, which did not respond to a request for comment. An unnamed receptionist with the association confirmed to Equestrian Media Group shortly before publication that their website page listing Deitrich in that position was still current.
Dietrich was arrested July 11th for keeping a herd of 27 sheep in unsanitary and cramped conditions, resulting in the deaths of two of the animals and injuries to multiple others.
The Linn County Sheriff's Office discovered the sheep on June 12th at a farm on the 40000 block of Rodgers Mountain Loop, near Scio, after acting on a tip. The only water available to the animals was contaminated with bugs and algae, while some sheep had sores on their hooves or chests due to cramped confinement and had difficulty walking.
When charges were filed in Linn County Circuit Court, prosecutors declared their intent to seek an enhanced sentence, claiming the neglect constituted "a violation of public trust or professional responsibility."
Dietrich initially denied wrongdoing and argued any injuries to the animals were in keeping with accepted veterinary and farming practices, but did not detail which specific practices were allegedly employed. Oregon law allows injuries to animals in the context of practices like hunting, farming, animal testing, and veterinary medicine.
These regulations have been criticized by animal rights groups as legalized animal cruelty, and they are pursuing a 2024 ballot measure that would remove all exemptions except for veterinary procedures and self-defense.
When Dietrich entered his plea deal, he did not formally admit guilt. A sentencing memorandum by defense attorney Geordie Duckler said Dietrich accepts "legal and moral responsibility for what he did."
Prosecutors were also prepared to seek a blanket prohibition against caring for animals while Dietrich was on probation, a restriction which had been imposed while the case was pending. Duckler argued this would be oppressive given Dietrich's profession and, if the court were to impose such a restriction, it should apply to sheep only as this was the type of animal at the center of the allegations.
Judge Brendan Kane approved a compromise position on this issue, as detailed above.
A staff member with the Scio Animal Clinic declined to comment to Equestrian Media Group. "We're not going to make any comment," before promptly hanging up.
---
An earlier and shorter version of this story first appeared in The Canyon Weekly by the author.