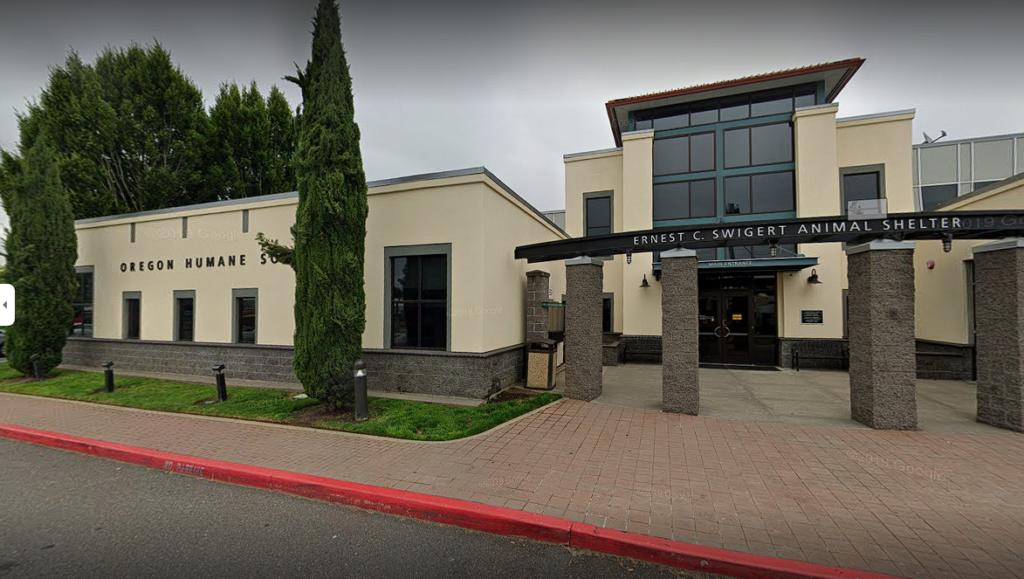 Portland, Ore. – The Humane Law Enforcement division of the Oregon Humane Society (OHS) recently rejected public records requests submitted by Equestrian Media Group claiming their operations with State-sanctioned police powers are not a "functional equivalent" of a government operation, and thus not subject to public records and transparency.
The denial, which was detailed in a September 29th email by attorney Colin Hunter with Bradley Bernstein Sands LLP, on behalf of OHS, stated in part, "OHS is a private nonprofit; it is neither a public body nor the functional equivalent of one."
The response is shocking considering that the requested records were directly connected to the operations of OHS' Humane Law Enforcement division which includes sworn special agents with full police powers within the State of Oregon– powers granted under a special law enacted by the government itself.
Equestrian Media Group has taken swift action by filing an appeal with the Multnomah County District Attorney, the first step in a potential process that could involve legal action. The Multnomah District Attorney's Office has given OHS until October 9th to submit its response for consideration.
While a ruling is typically required within seven days, Equestrian Media Group did not object to a request providing the District Attorney's Office until October 16th if necessary to issue an order on the appeal.
In the appeal filed Monday afternoon, this publication argued that OHS' law enforcement division was clearly a functional equivalent of a government operation. "The claim by OHS that its law enforcement branch is not a 'functional equivalent' is beyond infeasible." the appeal stated.
"The delegation of law enforcement functions, which carry a heavy weight of powers even when wielded by the government directly, is a prime example of the purpose of Oregon Public Records Law when it comes to a determination of functional equivalency and the rights of the people to inspect such records."
Equestrian Media Group was seeking records related to a case involving Gwenyth Davies, a woman behind a notorious horse neglect case that was widely reported in 2019. Davies, who was convicted in 2020 as part of a plea deal, is currently facing new charges by prosecutors of a probation violation and currently has an active warrant for her arrest.
Officials with the Lane County Sheriff's Office have also continued to ignore Equestrian Media Group's requests for comment on their efforts to apprehend Davies. Officials with LCSO have appeared to ignore this publication in recent months after this reporter was illegally detained by a deputy in April, originally stemming from false claims in a 911 call made by Raina Ott, another woman convicted as part of the case involving Davies.
The Oregon Attorney General's Public Records and Meetings Manual does say that public records law generally does not apply to private entities, but this is not the case when a private body performs a government function.
The operation of a sworn police force that is both licensed by the State's Department of Public Safety Standards & Training (DPSST) and is provided Statewide police powers, would almost undoubtedly be considered a functional equivalent, if not a posterchild example considering the inherent power provided to police to enforce the laws of the State against private citizens.
"On its face, the Public Records Law does not apply to private entities such as nonprofit corporations and cooperatives. However, if the ostensibly private entity is the 'functional equivalent' of a public body, the Public Records Law applies to it." the manual reads.
Oregonians should be concerned about OHS' current stance, as on its face it would mean that the State could effectively ignore certain accountability of police by privatizing through not only OHS but potentially other private organizations.
A request for additional comment from a spokesperson for the Oregon Humane Society regarding its stance and Equestrian Media Group's appeal submitted to the District Attorney has not yet been returned. We will update this story if a response is received in short order.
According to a 2018 story from the Portland Tribune, the OHS law enforcement division came under past scrutiny over allegations of evidence mishandling and other issues, leading to the temporary suspension of the group's state-sanctioned police powers by the superintendent of the Oregon State Police. A former OHS officer alleged "unethical and unlawful practices."
Despite the officer's resignation, she stated, "I still believe in the mission of the OHS organization."
While Equestrian Media Group had not previously submitted any formal records requests, the group spokesperson Laura Klink has generally been responsive to inquiries in recent years by this publication when seeking information related to several stories covering horse neglect that have involved OHS.
This publication hopes the OHS will promptly reverse course after evaluating the clearly established law and precedence, along with consideration of the public interests of its donors and citizens in transparency and accountability. The people of Oregon have clearly entrusted OHS with the operation of a state-sanctioned law enforcement agency, along with ample support for its charitable operations with a long history of helping animals in Oregon.
Public records issues with OHS are part of the wider ongoing issues faced by journalists in Oregon
While Equestrian Media Group has had a generally excellent history when working with Oregon's State-level agencies on public records requests, we have faced significant roadblocks when seeking records from local government bodies within the State– especially when compared to efforts in other states.
The roadblocks have included failures to meet required timelines and provide required policies on how the bodies even calculated fees, providing exorbitant fee demands, or citing exemptions in the law without any articulation despite the burden of claimed exemptions being on the public body.
Late last year for example included an inherent denial of a request made by Equestrian Media Group due to exorbitant fees demanded by Lane County Animal Services in seeking numerous email records and filed horse welfare complaints, despite the limited number of keyword searches. The total estimate– over $22,000.
County officials appeared to apply what this publication viewed as an unreasonable time calculation by IT officials to search what it was were "archived" emails, explaining that each keyword search, per inbox, per month, for each of the requested years, would be required. This method of calculation quickly added up.
Another recent example included the Oregon State Fair Council initially demanding $600 from Equestrian Media Group to produce a single hour of phone call logs, claiming an arbitrary rate of $75 per hour and 8 hours of work. OSFC later changed this estimate to 3 hours when challenged, and later said they would provide the records for free after Equestrian Media Group uncovered the quasi-government body, a state public corporation, failed to have a public records policy pursuant to Oregon law.
After OSFC involved an attorney after Equestrian Media Group double downed, OSFC took several more weeks to produce the records with dubious claims the delays were due to their phone system provider Comcast having removed the simple tool allowing them to generate and download the report, despite the tool being clearly documented even on Comcast's support page.
Reporters Committee For Freedom Of The Press detailed in a November 2020 article that Oregon's excessive public records fees were deterring investigative reporting.
"This scenario is far from unique. Journalists and news organizations across the country frequently struggle with the high costs of public records when reporting investigative stories. But these high costs are especially burdensome for journalists and other requesters in Oregon — so much so that the excessive fees were cited in a 2019 report by the former Oregon Public Records Advocate as 'perhaps the single most pressing issue related to public records requests in the state.' " the article read.
If you'd like to help Equestrian Media Group as we continue to fight this or other battles related to public records which we strive to obtain for our readers please visit this link: https://nwhorsereport.com/donations/records-legal-support-fund/
We thank you for supporting small local & niche journalism.