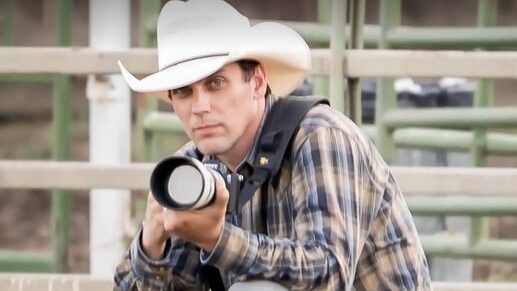 Nampa, Idaho – A popular and well-respected rodeo photographer is being remembered by countless friends, family, and those across the northwest rodeo community following his sudden passing reported on Wednesday, August 23rd.
A Facebook post shared by the Caldwell Night Rodeo on Wednesday confirmed the passing of Thomas Duncan. His website's About section stated, "I like people, and I like photography. In fact, I like all kinds of people, and all kinds of photography, and I hope it shows here on the website."
Duncan was also a member of the Idaho Cowboys Association. He was well known through the PCRA Columbia River Circuit whose officials said late Wednesday, "The rodeo world lost a great photographer, but most of all we have lost a good friend and good man."
"Like all kinds of people," he did, according to countless posts from people whose condolences filled social media Wednesday evening.
Duncan was also known for his podcast called "Chute Talk".
"Always praying for you and I will always love you as the true friend you really were. I will never forget you or [the] beautiful images you shared with the rodeo world," said Tenisha Hoptowit, a friend of Duncan's who is a rodeo event timer.
Hoptowit's feelings were similarly echoed by hundreds across social media by late Wednesday evening as the news of Duncan's passing spread.
The online post by the Caldwell Night Rodeo said:
"Thomas was the kind of friend everyone should have in their corner. He took the time to choose his words carefully, he seen the best in everyone and he believed in people even before they believed in themselves.
His photography was a window into his soul, filled with layers, emotion and depth. He was a thinker, an over analyzer and someone who took his biggest struggle and weakness and used the understanding he'd gained from it to spread love and hope on the platform he'd earned so that others may feel less alone.
The arena isn't going to be the same without him and our story will never be told the same again. Our hearts are broken and all we know to do is exactly what Thomas asked of us at the end of every episode of his podcast, Chute Talk: Take Care of Each Other.
We leave you with his wisdom so many of us wish we'd spoken back to him over and over and over again, until he believed every single word:
'And finally friends, I'd have you remember this: There are no surplus people on earth and you are here for a reason. You are loved, valued and necessary. We weren't put on earth to ride alone so if you do one thing, please let it be this: Take care of each other. I'm Thomas and this is Chute Talk.'
Rest easy, cowboy. You are so very missed."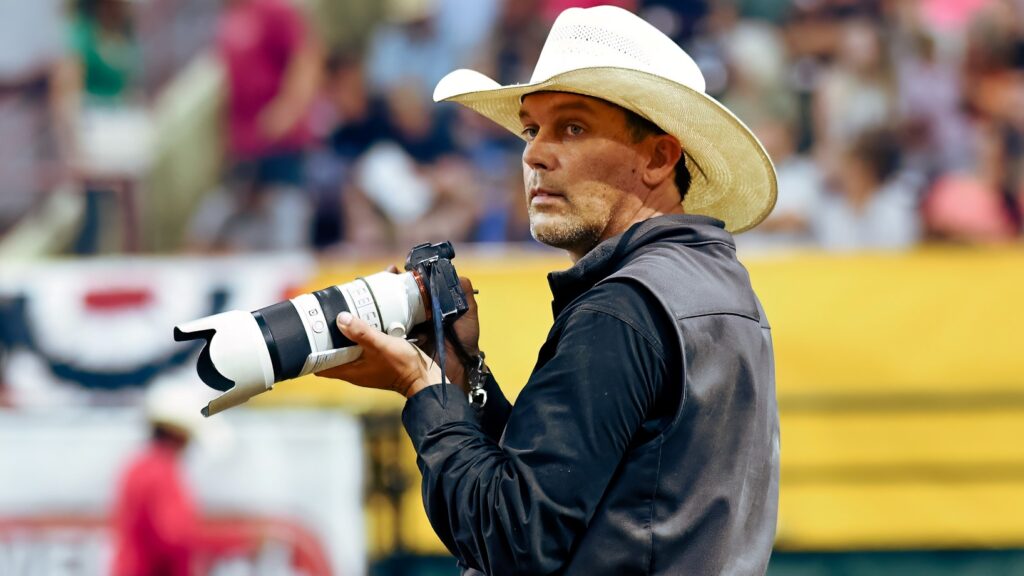 Duncan's daughter, Katherine Duncan, posted on Wednesday as well, "I grew up going to rodeos with him, and am so proud that I got to see him do what he loved the most. Seeing him happy made my heart happy. He loved all who were close to him so dearly and it truly breaks my heart that we lost him so soon."
"Unfortunately, we are not able to afford the expenses that come with this sudden loss. Any help that you can provide would mean the world to our family, even if it is just sharing this page. Thank you all for your love and support during this time," Katherine Duncan went on to say.
A GoFundme was started for those who wish to support the family with funeral costs during this difficult time.
https://www.gofundme.com/f/thomas-duncan-rodeo-photographer
---
If you or somebody you know is struggling with a mental health crisis call 988 from any phone. Representatives from the Suicide and Crisis Lifeline are available 24/7.