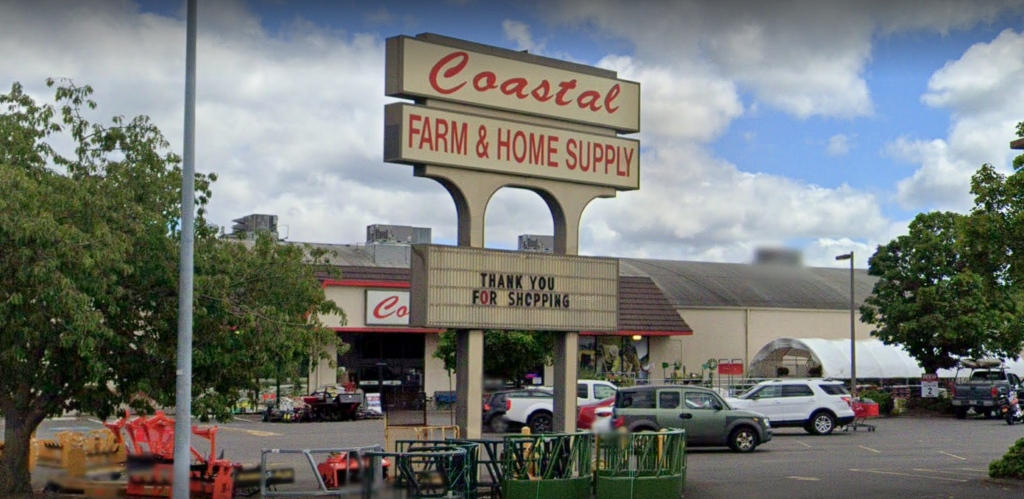 Eugene, Ore. – A convicted horse neglecter from Oregon's Lane County area is once again in the spotlight– this time for alleged fraud that led to her being escorted out of a Coastal Farm & Ranch store in Eugene. The incident comes weeks after she was released from jail following a 45-day sentence in connection with her conviction for horse neglect.
The woman, 23-year-old Raina McKenzie Ott, did not originally face a sentence for jail time until violating a deferred sentencing agreement last year, a story that was only brought to you by NW Horse Report.
Ott was then sentenced to 45 days in county jail, but the judge permitted alternative programs at the discretion of Lane County Jail officials, leading them to permit a daily "work crew" in lieu of actually being in custody. Within days Ott was found out of compliance and failed to report, leading the State's Special Animal Cruelty Prosecutor Jacob Kamins to have to start over with motions showing further probation violations.
That effort eventually resulted in Ott being resentenced, but this time the Lane County Judge did not allow alternative service and required her time be served in custody of the jail.
On Saturday, a source, who spoke only on the condition of anonymity, provided details alleging Ott had been escorted out and trespassed by store officials earlier in the day at the Coastal Farm & Ranch in Eugene, Oregon.
NW Horse Report contacted the store the day after and spoke to General Manager Tina Bartram, who confirmed that Ott was trespassed from the store. Bartram said that their store only successfully identified Ott after she was escorted away– in part thanks to past reporting from NW Horse Report.
Bartram further confirmed that Ott was not trespassed due to her past legal issues but for "matters" directly between Ott and the store.
"I expected your call… and thank you for your reporting," said Bartram. "I've actually seen all your articles, so again thank you, 'cause that way it stays present in our mind, and once I saw her name and photos– I knew [it was Ott]."
Bartram then directed NW Horse Report to the company's corporate office for further details and information that she was not at liberty to disclose at this time as they were still conducting a more thorough investigation. A spokesperson for the company could not be reached during the weekend.
The original unnamed source alleged Ott had been trespassed for manipulating barcodes in order to ring up lower prices tied to different items.
They also said Ott had been purchasing baby chickens, dog supplies, and other animal supplies– raising serious questions due to Ott's existing terms of probation, including a clear ban on being in the possession or care of any domestic animals.
Ott was also charged and convicted of Theft in the First Degree stemming from a 2018 case involving a Cottage Grove Walmart story, according to court records obtained by NW Horse Report. Ott still owes $13,104.66 in restitution but has not been making payments. A 2019 document shows that $701 seized by the Cottage Grove Police Department was applied to her restitution obligation and transferred to Lane County Circuit Court.
Ott and her mother, Erica Ott, also owe restitution on the case for animal neglect but have also failed to make those payments as required per their probation agreement.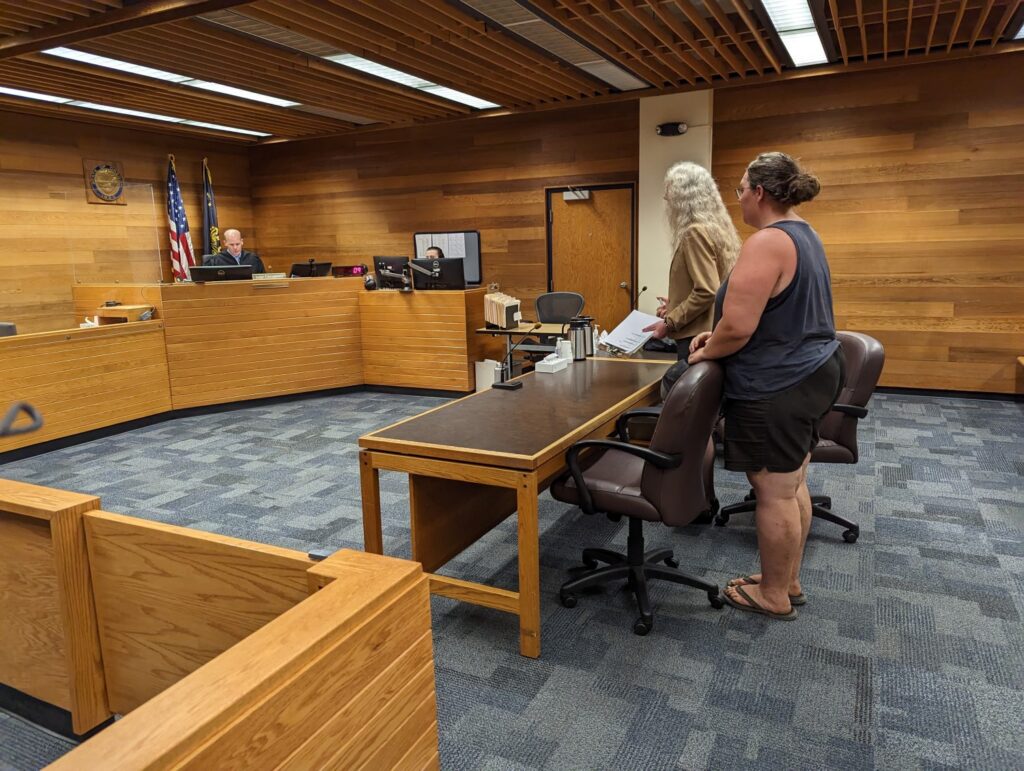 NW Horse Report could not reach Deputy District Attorney Jacob Kamins for comment as it was the weekend and outside normal hours. It is unclear if Eugene Police or Kamins were aware of the possible probation violations and further alleged crimes.
Ott's previous sentence also came shortly after Ott had initiated false reports with the Lane County Sheriff's Office (LCSO) that led to the illegal detention of a reporter with NW Horse Report. Ott told dispatchers in a recently obtained audio of her 911 call that falsely claimed our reporter going to her residence daily over several days– possibly in order to prompt a more aggressive response by law enforcement.
The response by law enforcement resulted in the illegal detention of our reporter who was engaged in an interview with a neighbor of the Ott's facility. The incident later became its own story after the LCSO deputy shockingly attempted to intimidate our reporter by clearly implying they would no longer be detained if he left a public area and ceased the interview with the consenting neighbor, giving serious doubt as to the detention actually serving an investigative purpose.
NW Horse Report is continuing to address its concerns over the deputy's actions and repeated failures by the LCSO to comply with the timeline and response requirements in accordance with Oregon public records law.
According to the report, Ott also appears to have lied to the deputy when contacted after arriving, claiming she was not on the property and was instead at Mosby Creek, approximately 25 minutes away. Ott was aware she had an active bench warrant for her arrest at the time.
Despite telling dispatch she was on the property about 20 minutes prior to officers arriving and having been clearly depicted in photographs from NW Horse Report, no vehicle had left the property during the time NW Horse Report was interviewing the neighbor. Dispatch logs show the deputy later responded to the Mosby Creek area in an effort to attempt to locate Ott, which was unsuccessful.
Ott has not faced any charges stemming from the apparent false reports. She was instead arrested a day or two following the incident on the warrant and was promptly released with an order to appear a week later.
Records were only recently provided from the incident involving Ott and our reporter after LCSO missed multiple prescribed deadlines outlined in Oregon law after NW Horse Report indicated its intention to appeal the defacto denial through delay to the Lane County District Attorney.
---
This story was updated shortly after publication to include details about a 2018 theft conviction against Ott.