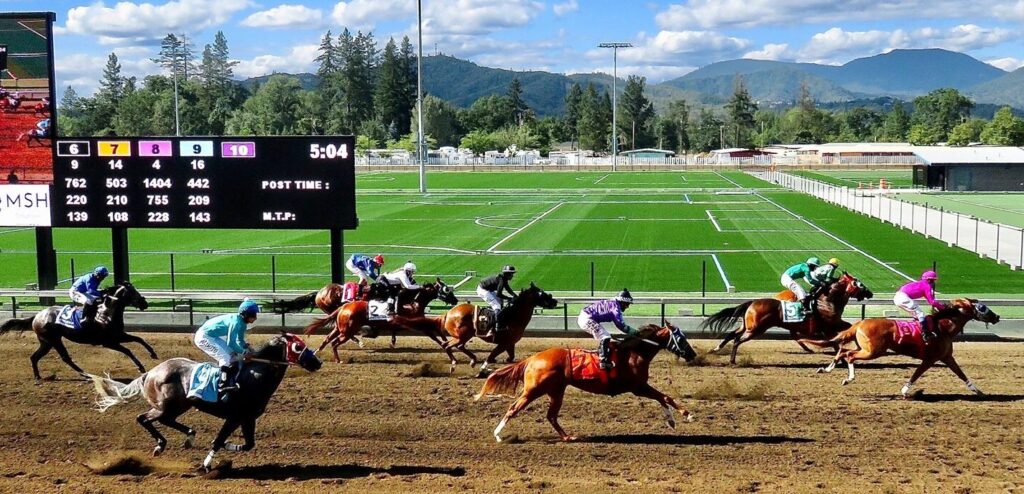 On June 2nd, Oregon State Senator Peter Courtney (D), introduced a Senate Bill 871 which would eliminate horse racing altogether across the State. Sen. Courtney is a democrat who has represented District 11 since 1999 and serves as the Senate President. He previously served in the Oregon House of Representatives in the 80's.
The bills summary stated, "Prohibits person from holding, or entering equine in, exhibition of equine racing in this state. Provides that violation is subject to maximum of 364 days' imprisonment, $6,250 fine, or both."
Josephine County Commissioners have been quick to react considering that Grants Pass Downs, the only formal live horse racing still operating since the closure of Portland Meadows, is located in their county. Their response involved sending a formal letter to the Oregon Senate Rules Committee.
Josephine County had also just recently signed a 50-year lease with TMB Racing, LLC, the company behind Grants Pass Downs. TMB's CEO and founder is the well known co-founder of Dutch Bros Coffee, Travis Boersma. Dutch Bros was founded in 1992 by Travis and his brother Dane who died in 2009 from Lou Gehrig's disease. Dutch Bros famously holds an annual "Drink one for Dane" fundraiser for the Muscular Dystrophy Association.
"I just think that's totally out of line that they're even contemplating banning horse racing in the state of Oregon," said Herman Baertschiger, Josephine County Commissioner. "I think it's a great thing to do, showing our support for that industry."
Baertschiger, a Republican, is a former colleague of Sen. Courtney, having served as the Oregon State Senator for District 2 that includes the city of Grants Pass. His final term ended in January of this year after he choose not to run for reelection and now serves the county government.
Commissioner Darin Fowler mentioned the various impacts it would have throughout the county. "With the number of employees it creates and the economy it creates around that, and the permanency of having horses live here all year round. I fully support it (horse racing) and if Herman thinks this is the best tactic, then I'm on board," Fowler said.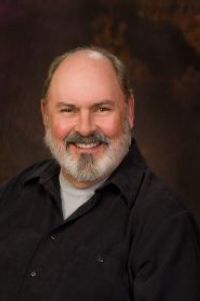 Chairman of the Commissioners, Dan DeYoung, read the letter to the other commissioners during a June 9th meeting, with all three commissioners in agreement to move forward in sending the letter. DeYoung spoke with NW Horse Report and expressed his disappointment with Senator Courtney, the Bills only current sponsor.
"I'm disappointed considering how many hoops TMB Racing (Grants Pass Downs) has had to go through following the closure of Portland Meadows." said DeYoung. "The reality is this thing can happen to anything, and this legislative session is one for the record books." DeYoung went on to further express the goodwill of TMB Racing in support the county, and what it does for many of the hospitality businesses like restaurants and hotels already hurting from the COVID-19 pandemic and Governor's lockdown orders.
A representative for Sen. Courtney downplayed the bill to NW Horse Report when reached for comment by indicating it was in "dead committee". When asked why Sen. Courtney introduced the bill in the first place, he indicated, "No comment".
Randy Evers, President for Grants Pass Downs, spoke with NW Horse Report to give his reaction, "We appreciate the Senator for the work he has done for Oregon over the years, but we are indeed concerned about his recent introduction of SB871." Evers further expressed how much the industry standards and safety have improved over the years, as well as how good the sport is for both people and the horses alike.
Evers explained that the horses are carefully screened by veterinarians and are focused on ensuring they are in good health, otherwise a horse will get "scratched" for a race, meaning it won't complete. "It's great for the thoroughbreds, instead of sulking out in the far end of some pasture many days, they get excited for the races. It can be helpful to their mental health." said Evers. "They love to run, they love to compete."
While Evers expressed that they didn't believe anything would happen with the bill this legislative session, he said that there was still an underlying concern on why Sen. Courtney had introduced the bill and they were working on finding more information. "We're optimistic that once we find out what those concerns are that we can sit down with him (Senator Courtney) and his staff and alleviate those concerns." Evers said.
Evers further went on to praise the efforts of their CEO, Travis Boersma, and their continued vision for supporting their local community. Along other things, this included improvements to various facilities, the new astroturf soccer fields to support youth athletics in the area, likely to the tune of millions of dollars, was highlighted