UPDATE: This story was updated at 10:35am 5/26 to reflect communication with the Fair & Expo made by phone and email after initial publication.
A horse sale event set for May 29th in Oregon appears not to be moving forward at the Deschutes County Fair & Expo after the event organizer, Phillip Metcalf (aka Royce Bisio), failed to submit an application and meet the other requirements required by State law. Among those requirements was a obtaining a $25,000 irrevocable line of credit or bond along with employing a deputy state veterinarian for the sale.
As NW Horse Report had previously reported, serious questions were being raised by local equestrians who thought Metcalf's history of "unethical" and unfair trade practices was being legitimized by contracting the use of facilities from the County. During NW Horse Reports investigation, it was discovered that County officials with the Fair & Expo Center actually signed contractual agreements with Metcalf's purported business, despite the fact the business didn't actually exist according to the Oregon Secretary of State.
County officials initially claimed that the contracts were with Mr. Metcalf personally, although the records provided to NW Horse Report appeared to tell a different story and show that officials were attempting to correct the contracts with Metcalf with the guidance of the county attorney.
Other members of the community were also up in arms about how Deschutes County could contract with an individual who also had outstanding arrest warrants. Metcalf's recent arrest by Redmond Police was recently reported regarding new charges for DUI and driving well suspended, as well as an outstanding warrant, all of which were unrelated to the allegations of unethical business practices.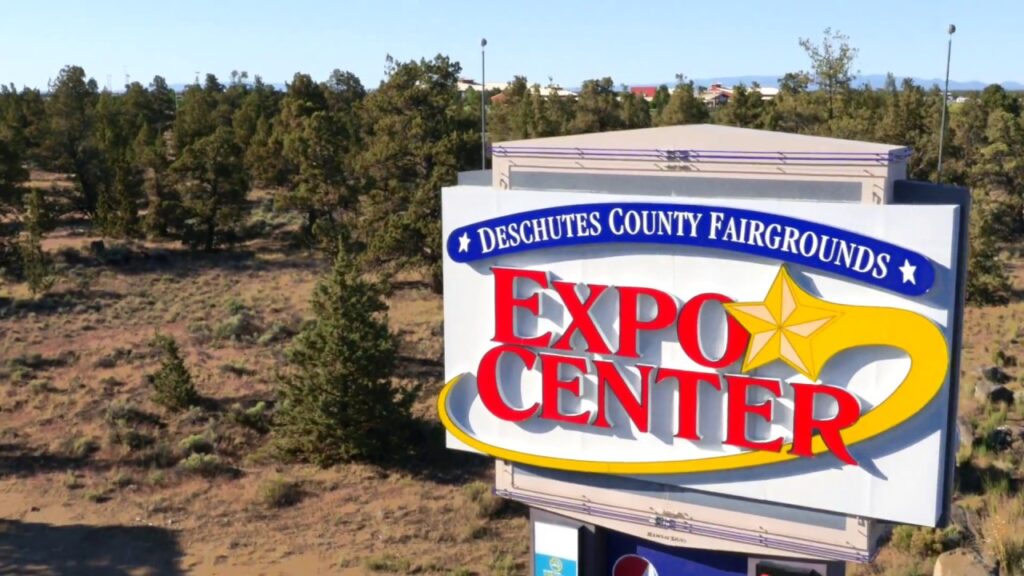 On May 25th, NW Horse Report reached out to the Deschutes County Fair & Expo Center for additional comment after it was determined that Metcalf had not summitted a required application for a "One-Day Horse Sale" permit with the Oregon Department of Agriculture (ODA).
Starting last month, we began to reach out to ask the ODA if a permit had been issued to Metcalf or any one purported businesses.
"To date, ODA has not received an application for a temporary horse sale under any of the mentioned names, or for that location." said Andrea Cantu-Schomus, Director of Communications for the Oregon Department of Agriculture.
She further indicated that the ODA verifies the registrations of businesses on applications with the Oregon Secretary of State to ensure they are in active standing.
Despite having no response to our request for comment and bringing the ODA's statements to the attention of Fair & Expo officials, within hours a post was made on a newer more recently created Facebook page that showed a logo for a "HighDesert Select Horse Sales", the most common tradename being used by Metcalf.
"We had to postpone sale till July or August will know when soon" the post said. Another post later in the evening said: "No horse Sale May 29th moving it to July or August thanks will be posting dates soon".
Metcalf has created and removed numerous Facebook pages over the last several months with the same or similar business and event names. According to Facebook, the most recent page was created on May 7th. It was not immediately clear if the new claims of rescheduling the sale were related to possible communications from Fair & Expo officials who have yet to respond to NW Horse Report's recent request. A post for the event on the Fair & Expo website which was still present yesterday morning was suddenly gone by the afternoon.
Previous claims made by Metcalf indicated over 53 people had already registered for the event, raising serious questions and concerns brought forward by those who have claimed to have been defrauded by Metcalf. Metcalf further claimed on Facebook that the event would have about 200 horses present for the sale.
Upon being reached by phone for comment shortly after the publication of this article, Fair & Expo Director Geoff Hinds, refused to make any comment and hung up. Hinds did not answer any questions that asked about any recent contact with Metcalf and the current disposition about the event.
Hinds did reply to our email from the day before without directly answering any of the questions: "Deschutes County Fair & Expo does not have an active contract for any current or future events with Mr. Metcalf at this time." said Hinds.
A previous statement made by the Press Secretary for the Oregon Secretary of State, Aaron Fiedler, does provide Oregonians with a way to report and file complaints regarding issues of unfair trade practices and consumer protection. "Speaking generally, Oregonians who have specific complaints about individual businesses would be directed to the Oregon Department of Justice Consumer Protection team" said Fiedler.
Our previous reports on this ongoing story can be found here.