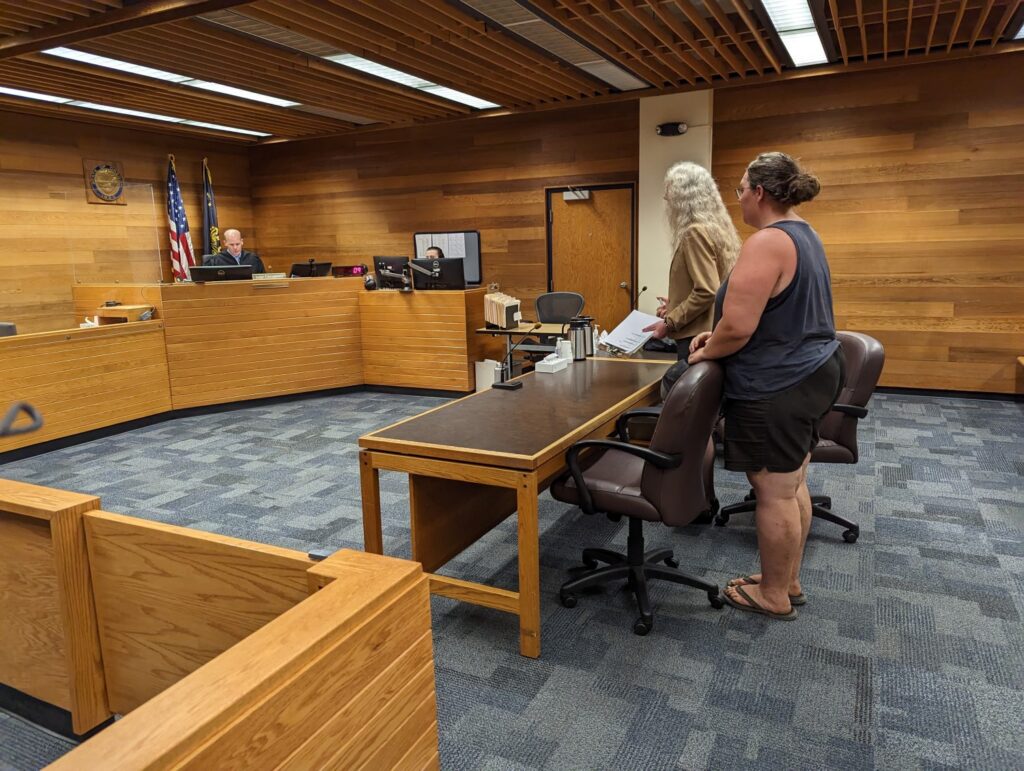 Eugene, Ore. – A woman charged for her own neglect of horses tied to the notorious 2019 horse neglect case surrounding Gwyenth Davies in Oregon's Lane County was sentenced to 45 days in jail on Monday, a story first reported here by NW Horse Report. The 2019 neglect case involved the seizure of over 60 neglected horses.
Raina Ott, 23, was taken into custody by deputies following a hearing in Lane County Circuit Court after the State's prosecutor Jacob Kamins had brought forth allegations that Ott had promptly skipped out on her sentencing earlier this year after previously being found in violation of a "deferred sentencing agreement", allegations which NW Horse Report previously reported prior to the sentencing.
In January, Ott had been sentenced to 45 days of jail time by Judge Curtis Conover but was approved for "any form of alternative sanction" considered by the supervisory authority of the Lane County Sheriff's Office which operates the county jail.
Upon reporting on January 26th, Ott was granted a "work crew" alternative service which permitted Ott not to be taken into custody. Ott was granted credit for 5 days already served, 5 more days for another unclear reason, and 2 days for her previous attendance for alternative work crew service.
According to court documents, the Lane County Sheriff's Office filed a notice of "Revocation & Removal" for failure to complete on March 8th. It was not clear if LCSO could have taken Ott into custody, but the violation was filed with the court and resulted in further action by Kamins who also serves as the State's special animal cruelty prosecutor.
The notice showed Ott appeared only appeared her first day on March 4th, but failed to appear the next two days. Ott again reported on March 7th, but again failed to appear on March 8th.
An LCSO official's comments on the notice stated: "Previous failure for same charge. Warned about attendance. I called again to give last chance, no answer."
Ott had also recently made false allegations that lead to the improper detention and subsequent intimidation by law enforcement of one of Equestrian Media Group's own reporters last month.

The incident was the result of our reporter having briefly been taking photos from a public roadway and interviewing an adjacent neighbor of the property where Ott and her mother, Erica Ott, had allegedly continued to be engaged in conduct that violated their respective probation.
The previous allegations by the State and other citizens stemmed from Ott's involvement in the alleged sale and purchasing of horses and other animals– including for commercial gain while operating an illegal business at the property. NW Horse Report had also previously reported on allegations that Ott was also planning an out-of-state trip in violation of her probation by leaving the State without the authority of the court.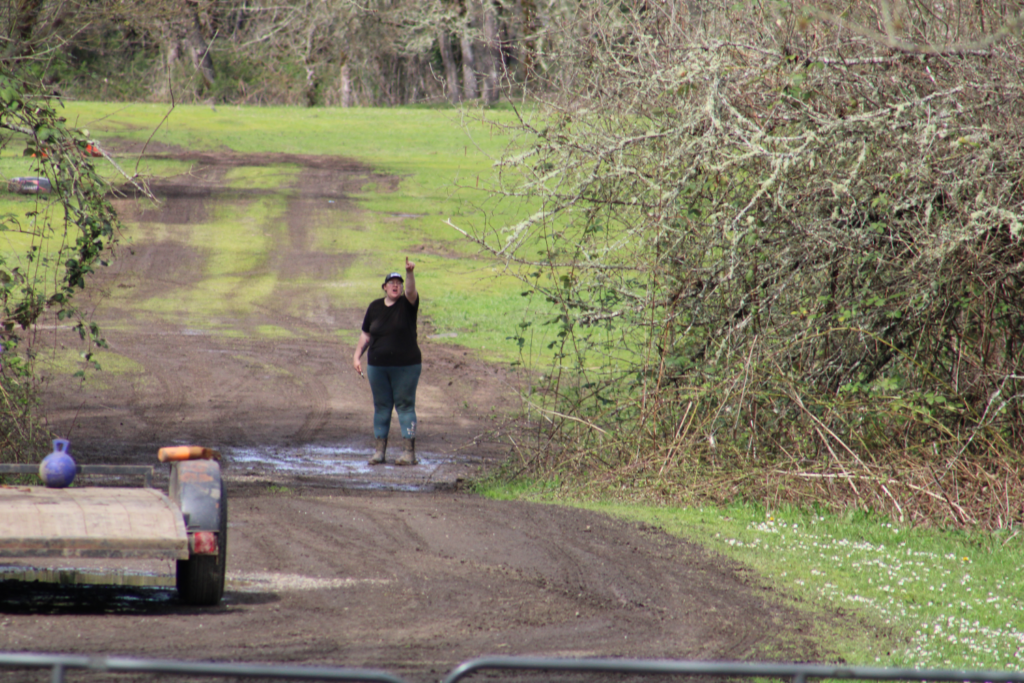 Ott must also continue to serve the terms of her previously ordered probation terms which will remain for 5 years according to the Probation Violation Judgement ordered yesterday by Lane County Circuit Court Judge Debra Vogt. Online jail records report Ott's scheduled release date as June 26th, 2023.
Both Ott and her mother also continue to owe $1,100.43 as part of restitution.
The Oregon Humane Society and Sound Equine Options, both 501(c)(3) non-profits assisted law enforcement officials with the cases involving the Otts and Davies.