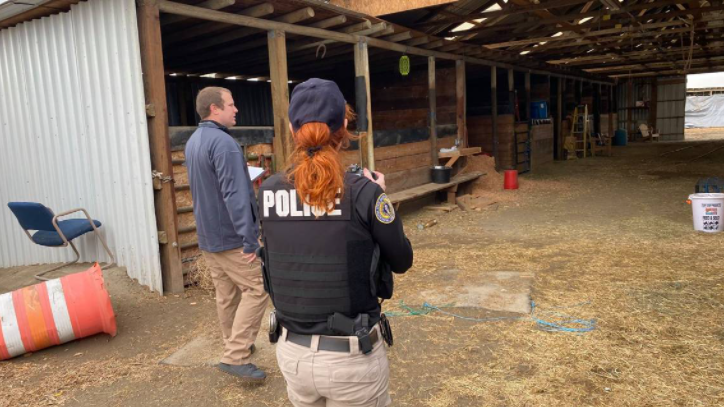 Update on October 28th at 11:20am – Updates to reflect a response to NW Horse Report from the Washington State Gambling Commission's Public Information Officer after the initial release.
Authorities with local, state, and federal agencies have descended on a horse ranch just outside of the Tri-Cities area in Washington State, as part of an investigation into illegal gambling and horse racing according to the Walla Walla County Sheriff's Office.
On Tuesday, agents from the Washington State Gambling Commission served the warrant at the property. They were supported by the Walla Wall County Sheriff's Office, Walla Walla Police Department, and special agents from the United States Department of Agriculture.
"Agents developed information that a ranch near Burbank was being used for horse racing that included accepting illegal gambling on site," said a press release from the gambling commission. Kevin McCarty, the commission's Public Information Officer, told the Tri-City Herald that he can't release any more details at this time due to the current status of the investigation.
The press release also said, "The warrant service followed an investigation lasting more than two years." No arrests were made at the time according to the Walla Walla County Sheriff's Office.
NW Horse Report determined the ranch to be located at 495 Dusty Rd in Burbank. The location is the registered address for two Washington limited liability companies according to the State's Corporations & Charities Division. One was the Criadero De Ligeros Racing Stables Training Facility, LLC, owned by a Lorenzo Marquez Campos. The company was recently formed in June of 2021 according to the division.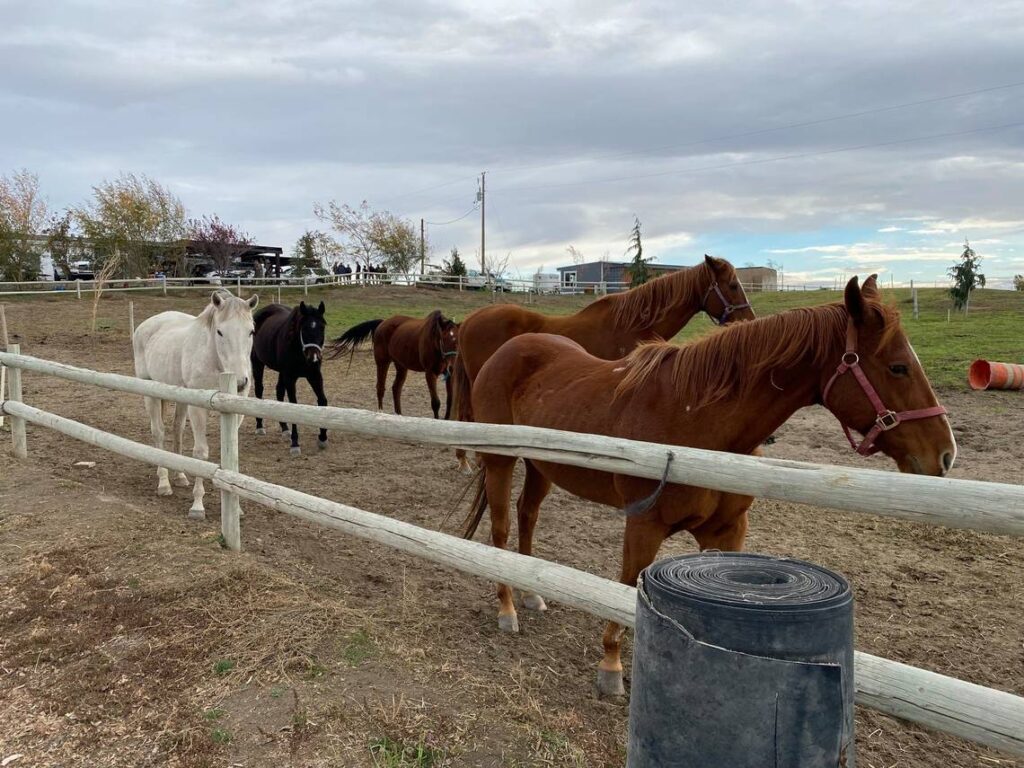 The other business linked to the address was MA Remodeling & Finishing, LLC, also owned by Marquez Campos. County records indicate that Marquez Campos is the current owner of the property which appears to have been purchased in 2015.
The Washington State Department of Labor & Industries recently suspended the remodeling company's contractors licensed in May of this year, indicating the business "does not meet Labor & Industries licensing requirements". Calls placed to the the company went unanswered.
Two Facebook business pages, one with posts dating back to 2018, were verified by NW Horse Report to be tied to Criadero de Ligeros. The most recent post from the active page advertising races was posted on September 26th.
Shortly after the release of this story, McCarty told NW Horse Report he could neither confirm nor deny if Marquez Campos or the Criadero de Ligeros business were subjects of the investigation. He declined to provide any other information beyond what was included in their recent press release.
This is a developing story that NW Horse Report will continue to keep our readers updated on as new information is released.