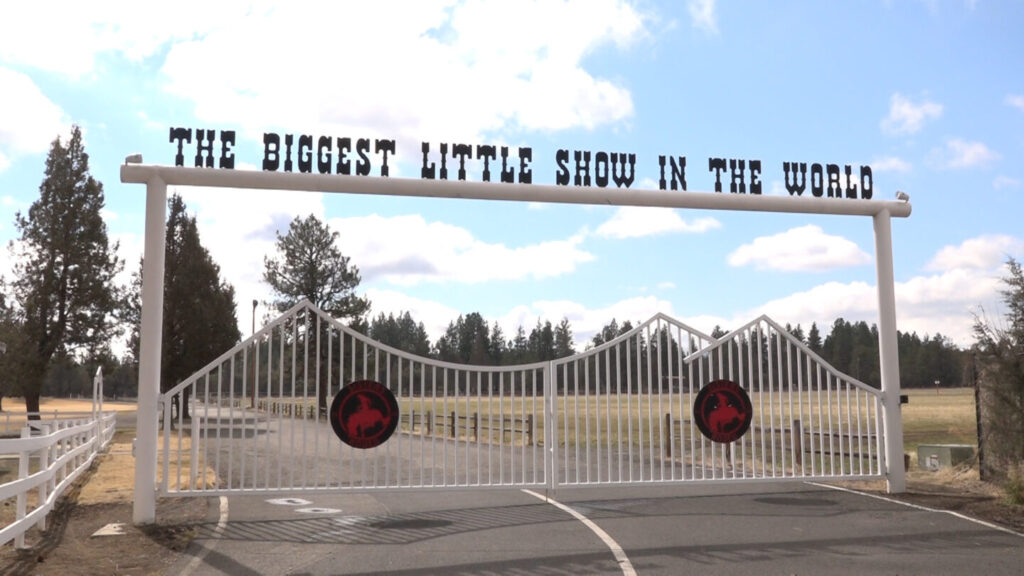 While those with the Sisters Rodeo and even the Deschutes County Commissioners seemed optimistic about the prospects of holding the 80th Sisters Rodeo this year– those dreams have been crushed due to the current COVID-19 health restrictions. The Sisters Rodeo Association voted unanimously on April 13th, to cancel the 2021 rodeo event.
As recently reported by NW Horse Report, the Deschutes County Commissioners had sent a letter in early March to Oregon Governor Kate Brown expressing their desire and ability to safely hold the outdoor rodeo known as "The Biggest Little Show in the World".
The rodeo had been set for June 9-13th. "All of a sudden, everything was going in the wrong direction," board Vice President Roger Dwight told NewsChannel 21.
In a formal press release, the Sisters Rodeo Association stated they were in the process of notifying members, sponsors, contractors, vendors, and media of the 2021 cancellation.
In part the statement said: "Due to the unfortunate rise in COVID-19 cases and the restrictions enforced by local & state government agencies, the Sisters Rodeo Association (SRA) Board of Directors made a unanimous decision on April 13, 2021, to cancel the 2021 Sisters Rodeo and subsequent events for the second year in a row."
"We were not able to meet all of the standards and protocols established by the State of Oregon's Health Authority. The recent spike in COVID-19 cases in Deschutes County put our five-day event in the high-risk category. With the limitations placed on events for capacity, we had to make our decision based on our financial capabilities to try again next year [in 2022] to have a full capacity rodeo," said SRA President Curt Kallburg.
"With heavy hearts, the decision had to be made," said SRA Public Relations Director, Amorita Anstett. "The Sisters Rodeo will survive and will come back next year. We ask our fans and community to stay with us during these challenging times and hope, that come the second week of June in 2022 we will be ready to rodeo and once again present the 'Biggest Little Show in the World.'"