This story and headline were edited on 8/8 at 1:50pm to better reflect that Harrison Brown was a member of staff for Jill McGrady and Quiet Rein that works in conjunction with the USHJA, and not a direct employee.
Clackamas, Ore. – A former staffer for professional USHJA horse trainer Jill McGrady– and her business Quiet Rein Riding School– has been permanently suspended by the US Center for SafeSport for sexual misconduct and harassment.
Harrison Joseph Brown, 25, was suspended earlier this year following allegations of sexual misconduct involving a then-minor. NW Horse Report later identified the then-minor as Kaylyn McGrady, the now estranged daughter of Jill McGrady.
Shocking revelations from numerous sources also reported that Brown and Jill McGrady, 45, were in a romantic relationship. NW Horse Report and Pamplin Media Group later uncovered court records, which when compared to county property records, appeared to confirm that both Brown and the senior McGrady were living together in a Happy Valley home owned by Brown's father– several months following the original temporary suspension.
On Wednesday, August 2nd, 2023, the US Center for SafeSport issued a permanent suspension following its year-long investigation that started last summer and its earlier temporary suspension on January 30th, 2023.
The "Permanent Ineligibility" suspension, which is not yet final and provides Brown with an opportunity for appeal, outlined the suspension for three separate substantiated causes: Sexual Harassment – involving minors; Sexual Misconduct – involving a minor; and Physical Misconduct.
The US Hunter Jumper Association (USHJA) has ignored multiple inquiries and requests for comment on the matter from both NW Horse Report and other media outlets regarding Brown's suspension.
Meg Dunne, a spokesperson for the Oregon Hunter Jumper Association, the Oregon affiliate for USHJA, did previously express their strong support for the US Center for SafeSport and their commitment to combat the "unfortunate and unacceptable behavior" by trainers and other professionals in the sport.
The charge of sexual harassment had also indicated minors in the plural sense, while the sexual misconduct charge used minor in the singular; but further information from the US Center for SafeSport was not obtained prior to press time to clarify if this meant that Brown had engaged in sexual harassment with more than just his original victim.
It also shows that Brown continues to have "No Contact Directive(s)" in place. The existing directives that were issued in SafeSport's original temporary suspension raised questions as to recent allegations of Brown's occasional behind-the-scenes involvement at Quiet Rein Riding School, which operates at the facility of and in partnership with MadKat Equine.
NW Horse Report could not immediately confirm those allegations or if would violate the no-contact directive(s). According to State records, MadKat Equine was dissolved by the Oregon Secretary of State late last month for failing to file its annual report.
A separate ongoing criminal investigation into Brown was also uncovered by NW Horse Report and Pamplin Media Group in the course of tangling with Clackamas County officials over records connected to Kaylyn McGrady months ago.
Those records also exposed the apparent attempts by Brown's father, Bob Brown, to intimidate and discredit his son's victim, Kaylyn McGrady.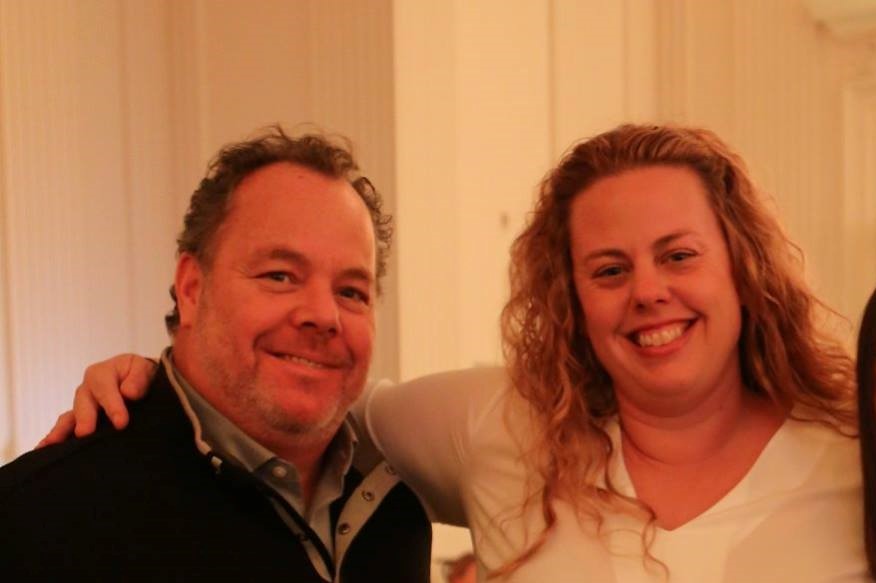 Brown's father made the unfounded allegations to Pamplin Media Group in response to its earlier reporting on multiple Clackamas County equestrians— going on to claim there were corroborating police reports to support his allegations. It was these allegations that prompted the efforts by the Clackamas Review and NW Horse Report to originally uncover the records.
Not only did the police documents themselves not corroborate the claims made by Bob Brown, audio of the "anonymous tip" that was tied to the records and even prompted unnecessary and questionable police responses to Kaylyn McGrady's new workplace, turned out to be Bob Brown himself.
Kaylyn McGrady told NW Horse Report in an exclusive interview that she felt both "shocked and intimidated" by having law enforcement show up unannounced at her workplace and questioning a manager on her day off.
The discovery raised questions of possible witness tampering and ORS 30.845 titled "Action against person who summons police with improper intent".
Kaylyn McGrady, who placed 4th in the nation at the 2019 IEA Nationals as a highschooler, is now working as an assistant trainer for Imagination Lane under the direction of renowned hunter/jumper trainers Nicole and Kendall Bourgeois, both of which the younger McGrady praised for their support during a difficult time.
As previously reported by NW Horse Report, Bob Brown also seemed to imply in his email to Pamplin Media Group that both Kaylyn McGrady, as well as other local victims of alleged sex abuses by equestrian professionals, were not credible.
"You might also consider looking into some of these women that make these reports," Brown said.
The statement was likely also referring to others like Maggie Kehring– the victim of Richard Fellers of Oregon City, the now disgraced former world FEI Olympic champion who pled guilty just weeks ago to federal and State sex abuse charges. The Fellers case had garnered significant worldwide media attention.
The Fellers' case initially resulted in significant personal attacks against Kehring– a similar situation Kaylyn McGrady has also faced in light of her allegations against Harrison Brown.
Bob Brown had made the allegations from his company email address for his business– Bob Brown Realty (aka PDX Broker Bob)– a company that was discovered to maintain sponsorships with both Quiet Rein Riding School and a non-profit run by Jill McGrady called Leg Up Northwest. Multiple sources familiar with McGrady and the Browns have stated that Bob Brown and Jill McGrady have been close friends for years.
The cases surrounding Harrison Brown and other Clackamas County equestrian professionals also garnered the attention of former US Congressman Kurt Schrader. The congressman told Pamplin Media Group in March that the reports from NW Horse Report were "really disappointing to hear".
Schrader went on to say, "You've done a good job covering the alleged abuse in the equestrian industry. It's sad. It should not be that pervasive, but women who come forward should feel safe coming forward, and the goal of the legislation was to provide at least a little bit of a safe place for women to come forward and talk about their experiences."
---
This is a developing story you can count on NW Horse Report to keep you updated on.